Purse Organizer pattern
|
All posts may contain affiliate links.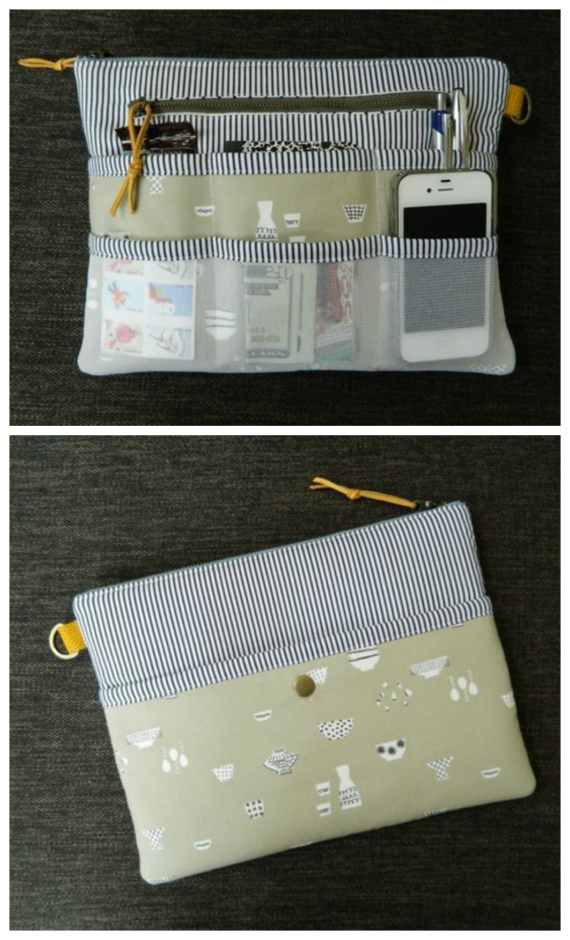 Do you find when you are carrying a big bag, that it takes forever to find the one small item that you need? Or that you switch bags quite often, perhaps using a different bag for work, another for casual going out, another for the gym, a different one when you take the kids to an activity etc. Every time you have to empty all the things you need from one bag and switch them over to another. If you miss something essential, then you can be frustrated. Here's your chance to create your own one of a kind completely customizable purse organizer (or tablet case) using this awesome pattern.
Now you can stay organised, save time and hassle and keep all the bits and pieces you need easy on hand.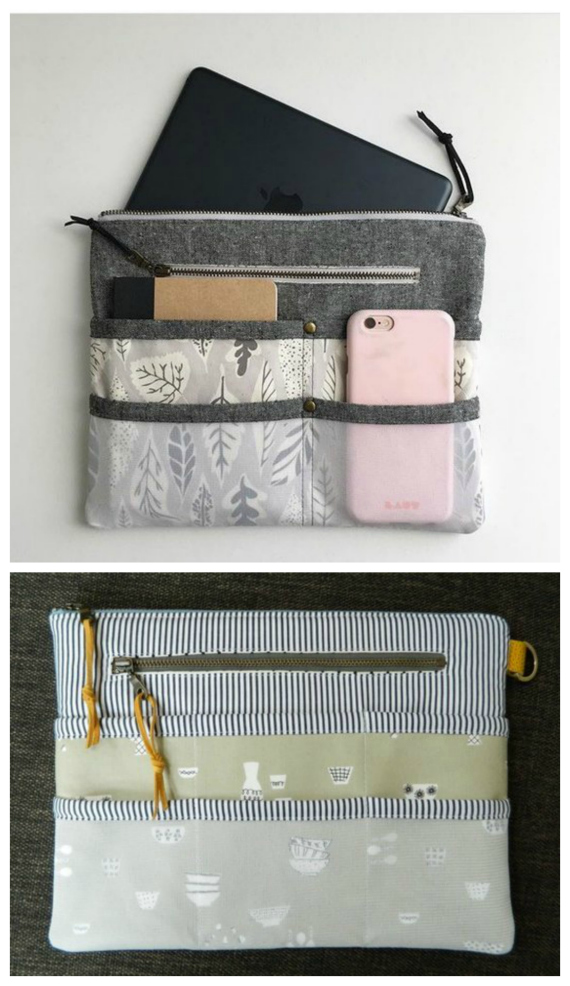 Don't have a printer? No worries with this pattern because it's a measure and cut pattern, which means you don't need to print out (and tape together) paper templates. Just measure, mark and cut the pattern right there on the fabric. We recommend a quilting ruler, rotary cutter and Frixion pens (heat erasable fabric markers).
This amazing purse organizer has the following special features:
zipper closure
exterior back slip pocket with snap closure
interior slip pockets plus a zipper pocket
10.5" wide by 8" tall.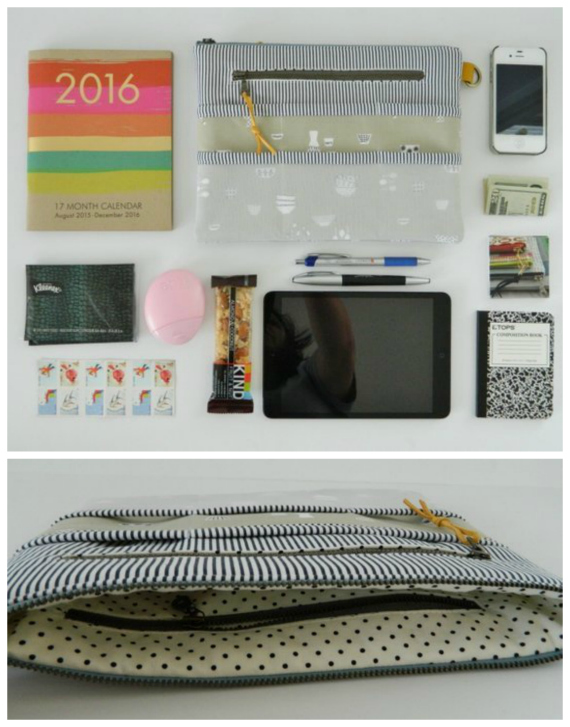 It's ideal for carrying your tech items too. Makes a great tablet cover used on its own, or slipped inside a bigger bag.
What you will need to make this Purse Organizer
One fat quarter piece of fabric for the exterior
½ yard of contrasting fabric for the pockets
¾ yard of fabric for the lining
4" by 11 ½" piece of mesh fabric
¾ yard SF101 interfacing (or other medium weight fusible interfacing of choice)
13" wide by 19" tall foam interfacing (try Soft and Stable by Annie or Pellon Flex Foam)
One 10" metal or nylon zipper
Two 8" metal or nylon zippers
One 3/4" D-ring
One heavy duty snap closure (size 24 – 5/8")
Two zipper pulls (optional)