Fold-Up Tote Bag – FREE Sewing Tutorial
|
All posts may contain affiliate links.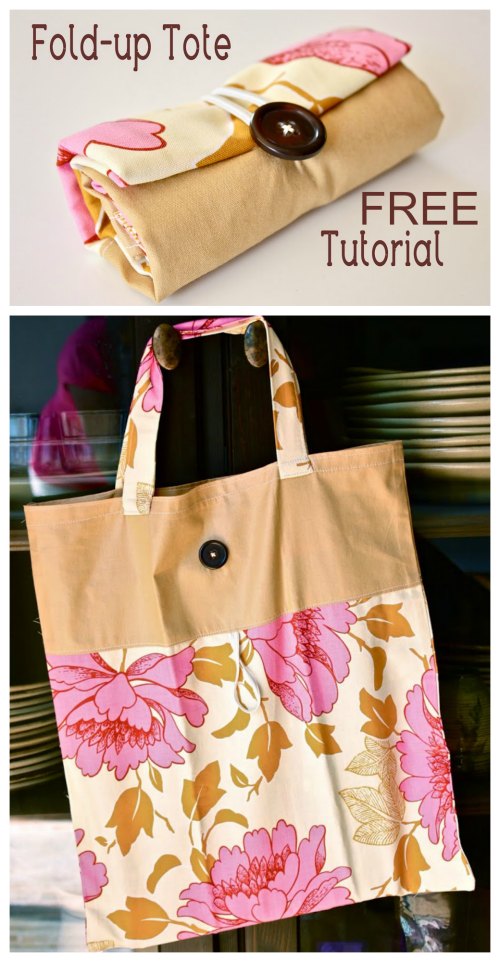 The designer of this tutorial on how to make her Fold-Up Tote Bag has been very kind and given us all her tutorial for FREE. She even shows you the best way to fold-up her tote bag so it's small and easy to carry.
This is a simple project for a beginner sewer with the added bonus of being a stash buster!
This cute little tote bags main use is as a reusable bag. You can carry all sorts of things in it whenever you need it. So pop it in your main bag or in your pocket where it will stay until needed. Keep one or two in the car, and stuff one in your bag when you go on vacation. There are so many times when having a fold-up bag with you will be so useful.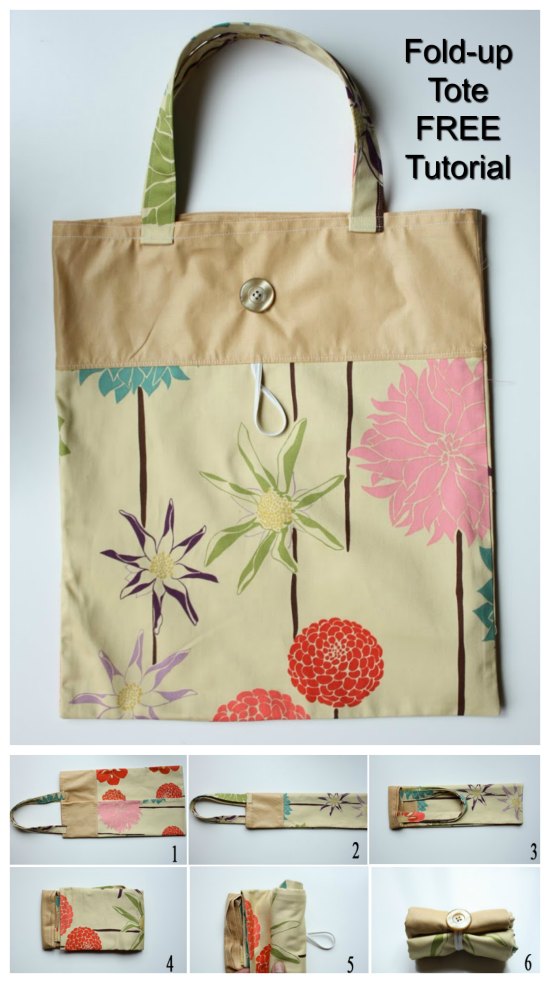 What you will need to make the Fold-Up Tote Bag
Two fabric pieces 15″ by 10″ for the main body of the bag – pick a pretty quilting cotton
Two fabric pieces 15″ by 6″ for the contrasting top of the bag
Two fabric pieces 4″ by 16″ for the handles
6″ of thin elastic
One button
Our Very Best Patterns
Looking for the best of the best bag sewing patterns? This article is one of the TOP 10 Most Visited on the Sew Modern Bags site in the last 12 months. Here is the full list of our Top 10 most popular patterns: