Bubble Pods sewing pattern
|
All posts may contain affiliate links.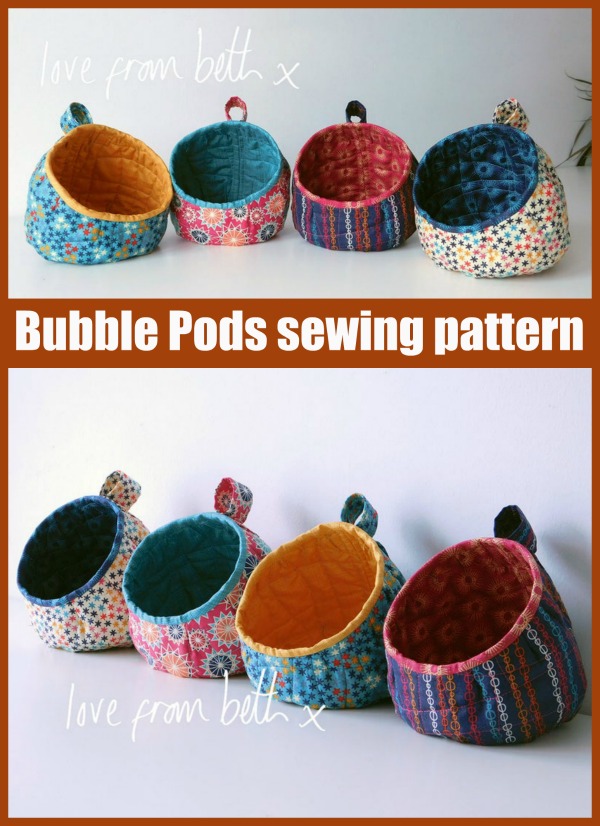 The designer of this sewing pattern, Love From Beth, named these storage containers Bubble Pods, and you can see why.
They are simple to make and you don't need very much fabric. All you will need is two of your favorite fat quarters to make one Bubble Pod, with some leftover.
These will make great storage containers for lots of rooms around your house including your craft room, bedroom or bathroom.
These are so perfect in your craft room for storing things like cotton reels or small sewing tools and supplies, while one in your bathroom could be used for cotton wool ball storage or small cosmetics. Pretty in your guest room for welcome supplies for overnight visitors. Or make them for the kids' room for small toys like cars and action figures.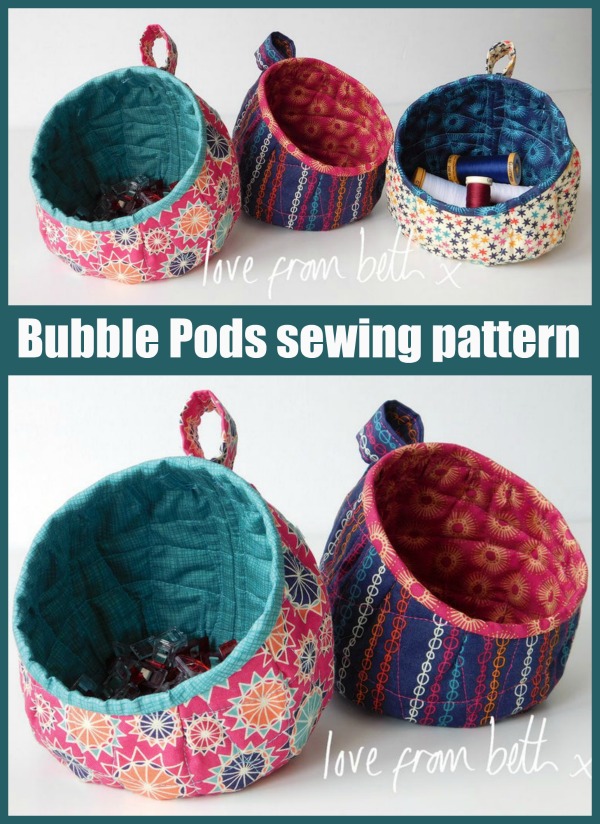 Sizing info:
When finished they measure approximately 5″ across. See photo below as an example of sizing.
The designer added a finger loop to make it easier to move them around in your house.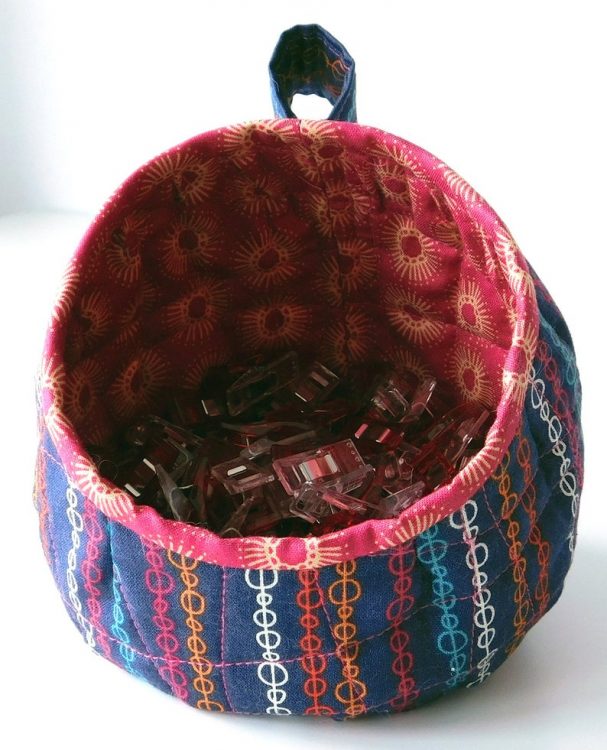 You can make as many as you like for your house but they will also make an awesome gift. These Bubble Pods are in fact a follow up to the designer's best seller Storage Pods pattern, only these are designed to just sit on a flat surface with no need to hang them up.
The pattern is fully illustrated with step-by-step photos of all the various stages. Click on the button below to find the Bubble Pods sewing pattern. We recommend you check out ALL of her patterns while you are there. Great designs!
Our Very Best Patterns
Looking for the best of the best bag sewing patterns? This article is one of the TOP 20 Most Visited on the Sew Modern Bags site in the last 12 months. Here is the full list of our Top 20 most popular patterns to sew:
This pattern isn't quite right for you? We've got lots
more ideas for storage and organizers you can sew
to share on our
Pinterest
board dedicated to exactly that. Click below to follow this board, then Pin and save your favorite sewing patterns to your own boards for later. Don't forget to pin this article too.
We think you'll like these patterns for storage and organizers to sew
We know our readers just love to sew storage and organizer projects so we've got lots of them. We've handpicked some of our favorites to feature in our pattern store. These are some of the most popular that are readers are sewing now!