Thank you for joining us as we share with you our curated bag sewing pattern collection. All patterns are digital and available to download immediately when you purchase. Simply click the Download Here button when you check out.
Mini Bundle of the Month
Each month one of our designers puts together a mini bundle of 4 patterns at a very special price.
For December, Studio 7t7 shares 4 of their most popular sewing patterns at a 35% discount!
Check them out here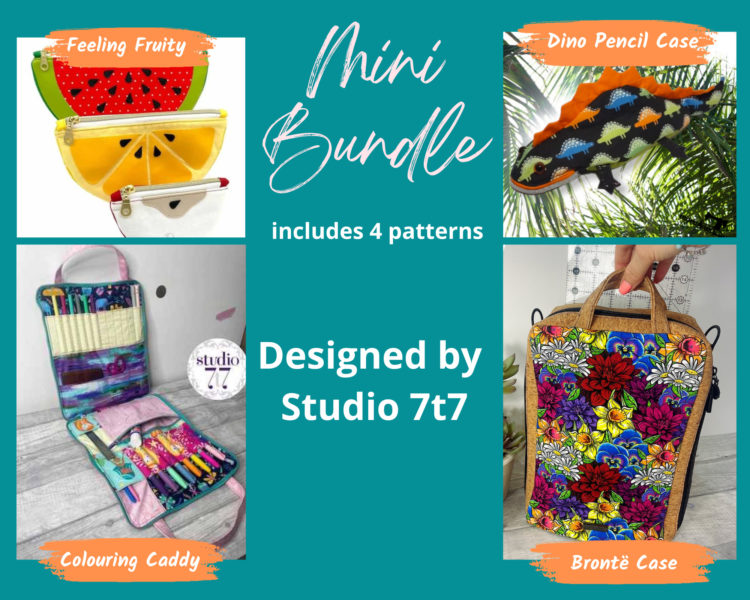 Studio 7t7 Mini Bundle (4 patterns)
Currently on sale:
The most recently added patterns:
Looking for the latest patterns? These patterns are the ones most recently added to the store.
Our best-selling patterns:
These sewing patterns are HOT right now! Be on trend with our current top-selling bag sewing patterns.
Our featured patterns:

Shop all products and patterns by category:
Want to browse them all? You can find the perfect pattern by searching the categories below. Some versatile patterns may appear in more than one category. Don't forget to check out the 'Others' as you can find some real gems and unique patterns here too.
Browse ALL the patterns in alphabetical order
Sewing printables and posters
Add a little fun and color to your sewing room or craft space with these print-at-home sewing quote posters, or get organized with our sewing printables and journal.
Browse ALL the sewing printables here