Brancaster Messenger Bag
|
All posts may contain affiliate links.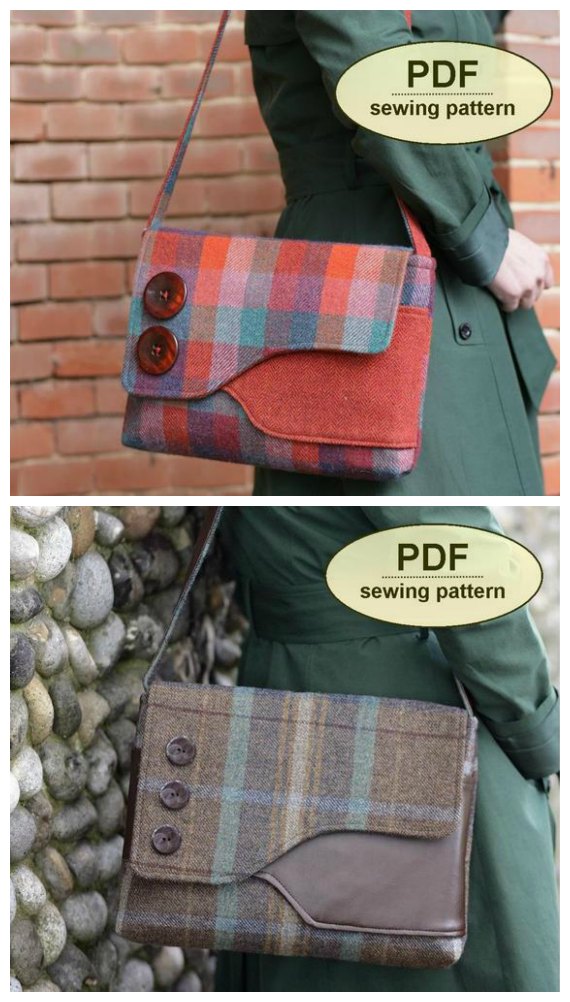 We love this designer here at Sew Modern Bags. She produces top quality patterns that turn into awesome looking bags.
This great looking bag of hers is called The Brancaster Messenger Bag and is influenced by vintage fishermen's bags. This simple 1940s inspired messenger style bag features an asymmetrical flap and front pocket. The Brancaster Messenger Bag is a practical shape and size for all occasions and can be made in a variety of fabrics, and with a contrasting strap/pocket. It has an interior pocket with divider and when finished is approximately 9.5" (24cm) high by 13" (33cm) wide by 2" (5cm) deep.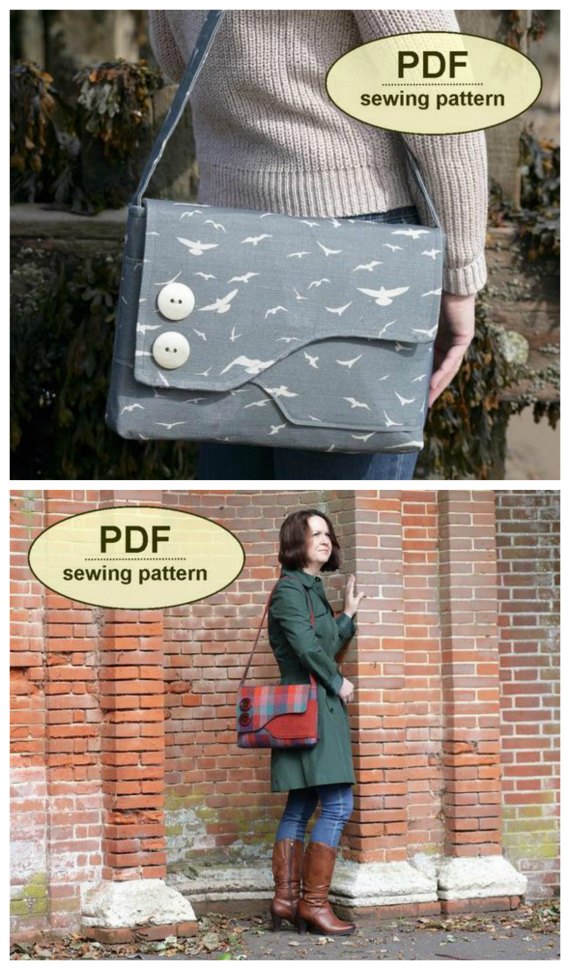 What you will need to make the Brancaster Messenger Bag
With just one fabric, you will need: 2/3 yard (60cm) of 60" (154cm) wide or ¾ yard (65cm) of 44" (112cm) wide exterior fabric
To make with a contrast pocket and strap, you will need:2/3 yard (60cm) of 60" (154cm) wide or 44" (112cm) wide main exterior fabric AND 1/3 yard (30cm) of 60" (154cm) wide or 44" (112cm) wide contrast fabric
¾ yard (65cm) of 44" (112cm) wide lining fabric
1/3 yard (30cm) of 44" (112cm) wide firm sew-in interfacing
½ yard (50cm) of 36" (92cm) wide fusible interfacing
40" by 5" (105cm x 14cm) of fusible web
A piece of plastic canvas 2" by 12" (5cm x 30cm) for the base
One magnetic snap
Two or three big buttons
Thread to match fabric