All posts may contain affiliate links.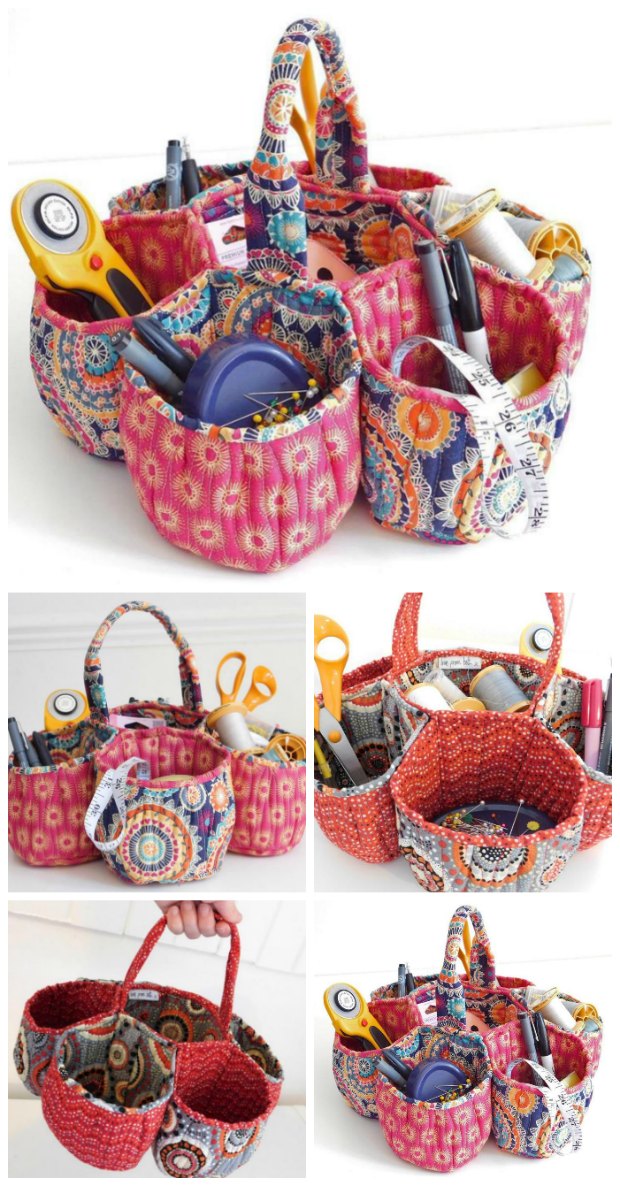 We all love to sew storage items and this one is really sturdy and does the job well! It's perfect for your craft room or bathroom or anywhere around the house really! It has 6 individually shaped pockets for storage all arranged around a central compartment. The handle makes the whole thing portable and easy to turn to get to the bits you want.
The designer has included loads of pictures to help people make the project successfully. Which has taken it to 13 pages! It's not a beginner project as there are a quite a few stages of construction to follow through and complete, but the pattern is still written as a clear step by step, with less experienced sewers in mind.
BASIC SKILLS NECESSARY
quilting
hand sewing
sewing darts
sewing a curve
SIZING / FINISHED MEASUREMENTS
5″ (13cm) high (without handle) x 14″ (36cm) wide
RECOMMENDED WITH THIS PATTERN
30″ (75cm) fabric 2
30″ (75cm) fabric 1
1m wadding/foam stabiliser