April Slim Backpack sewing pattern
|
All posts may contain affiliate links.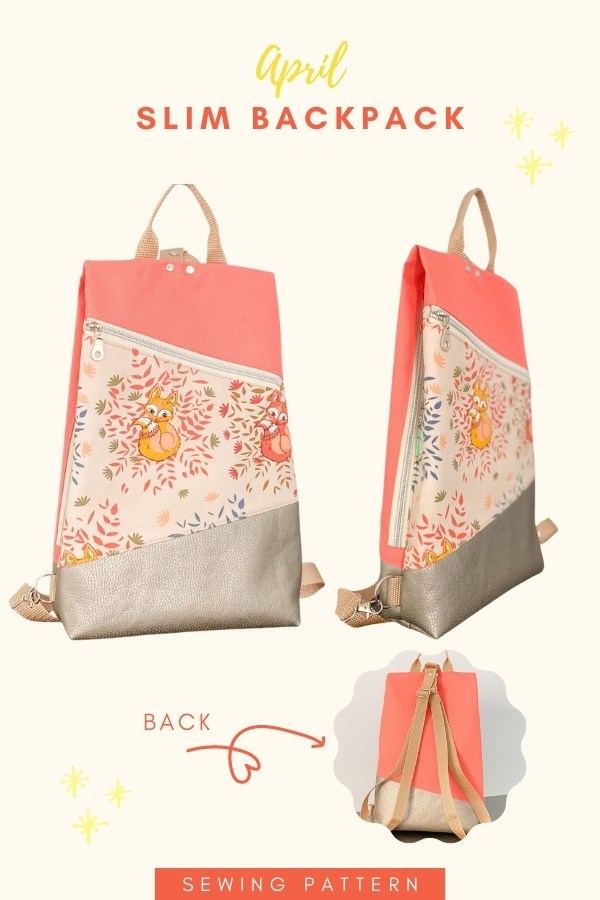 This modern backpack sewing pattern features a large front zipper pocket, hidden side main compartment zipper, and three slip pockets inside. It can be worn as a slingback also by clipping back straps to one side.
This is a beginner-friendly sewing project, with a lot of pictures illustrating each step of the pattern. It's a great project to use small leftovers of fabrics and make it a very unique colorful bag.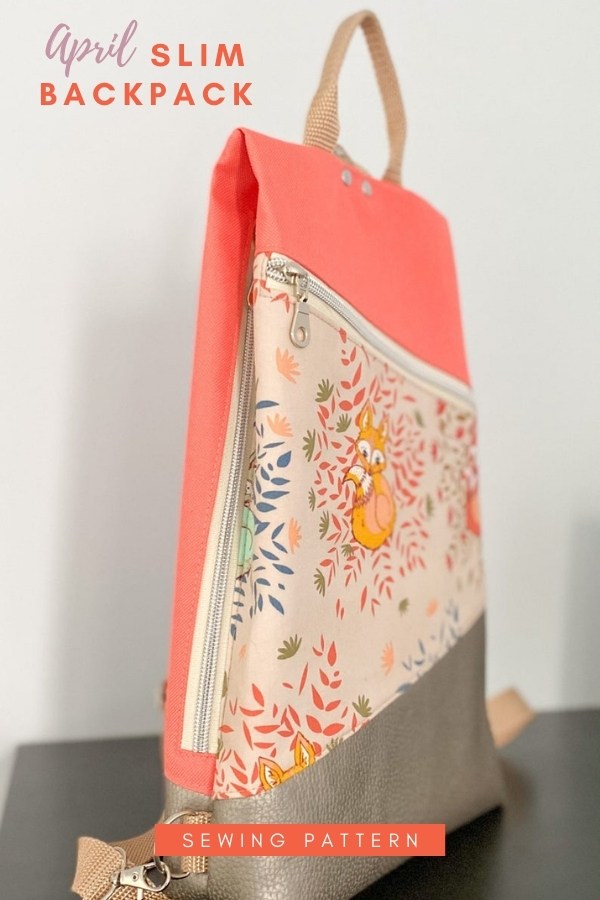 Sizing info:
When you have finished making your very own April Slim Backpack it will measure approximately 14.5″ tall by 10″ wide (8″ wide on the top) by 2.5″ deep.
What you will need to make an April Slim Backpack:-
Outer Fabric #2 – 24" tall by 13" wide – Waterproof Canvas,
Outer Fabric (Accent Fabric) – 11" tall by 13" wide – Canvas / Cotton,
Interfacing – 11" tall by 13" wide – Fusible Fleece (Decovil Light),
Interfacing – 16" wide by 16" tall – Pellon 809 (Decovil Light),
Lining – ½ Yard – Quilting Cotton,
Zipper – 11" & 11.5" of #5 zipper tape & (2) #5 zipper pulls,
Purse Strap / Tabs / Handle – 90" of 1-inch Webbing Tape,
Eight sets of 8-10mm Rivets,
Two 1-inch slider adjusters,
Two 1-inch swivel hooks,
Three 1-inch D-Rings,
Double-Sided Sewing Tape,
Ruler / Measuring Tape,
Marking Tool – Heat Erase Pen / Chalk,
Quilting Ruler with a 90-Degree Engle/ Speed Square,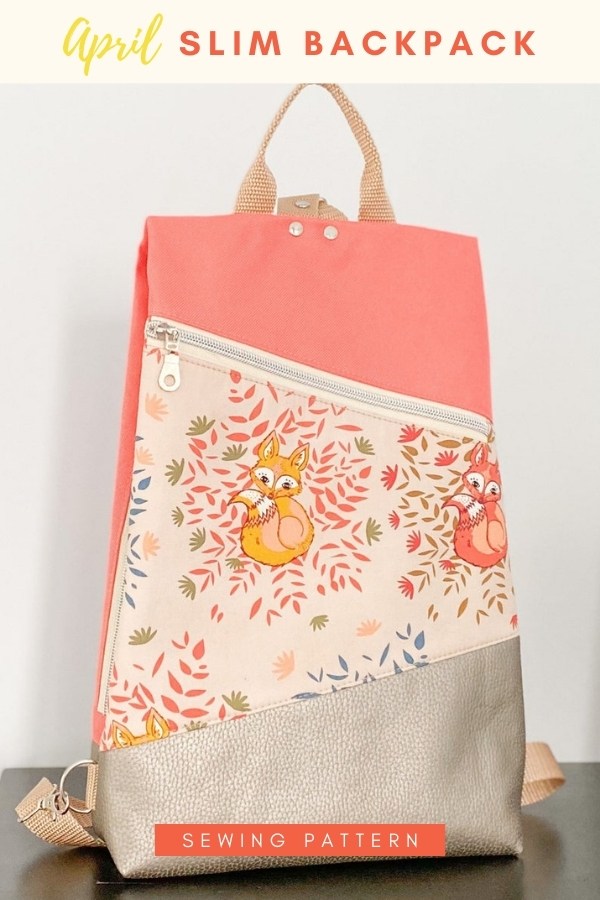 No printing needed!
The pattern doesn't require a printer as all the needed pattern pieces will be cut based on the measurements provided in the Cut List. Ideal for those who don't have a printer at home, or just prefer to use measurements to cut the fabric and not have to worry about piecing together fiddly printed patterns.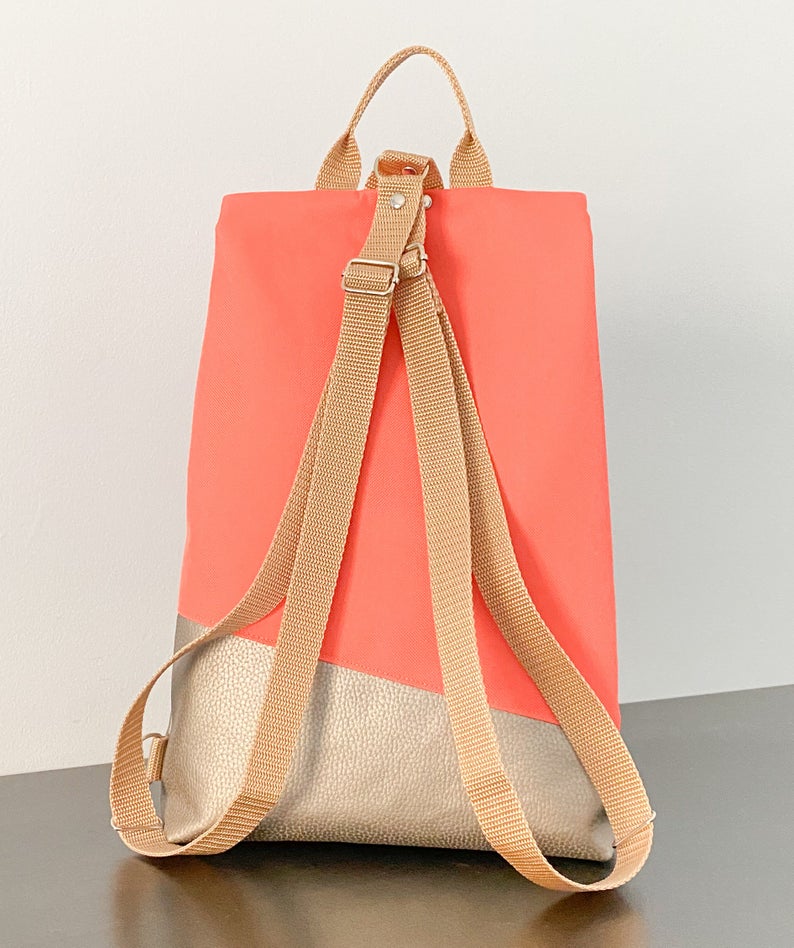 If you would like to download the pattern you can click on the blue button below.
And if you would like to see other bag sewing patterns from this designer then you can click on the red button below.