Aelia Tote Bag and Luna Crossbody sewing patterns (with video)
|
All posts may contain affiliate links.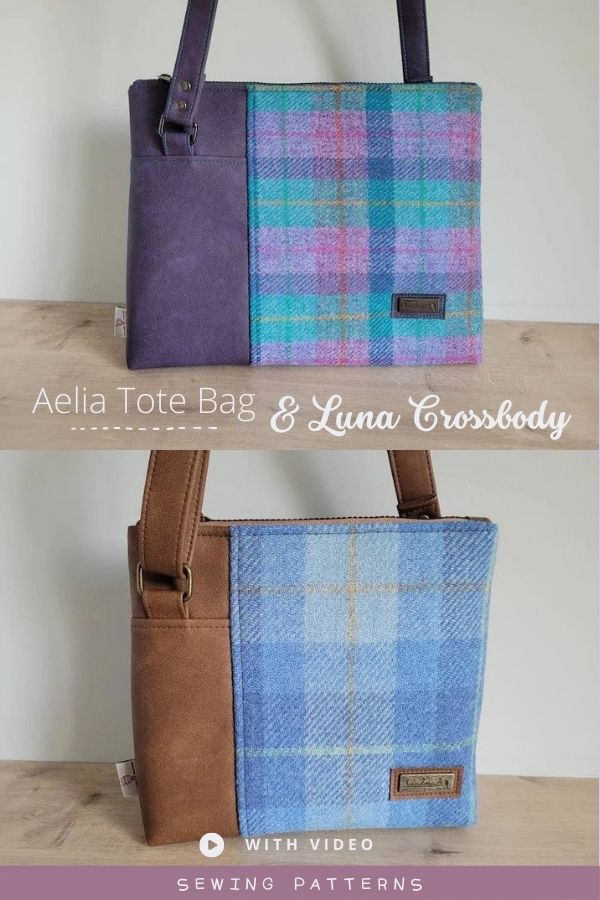 The Aelia Tote bag and the Luna Crossbody bag are your perfect beginner bags and a great step up if you enjoyed making the Harlequin pouches.
The pattern shares instructions as they are both constructed using the same simple method to create two different bags. The bags are similar, but are different sizes and with different straps. When you make one, you'll immediately know how to make the other.
Perhaps sew the smart tote purse to carry to work, and the slightly smaller crossbody for casual days and nights out. We think you'll be delighted with them both.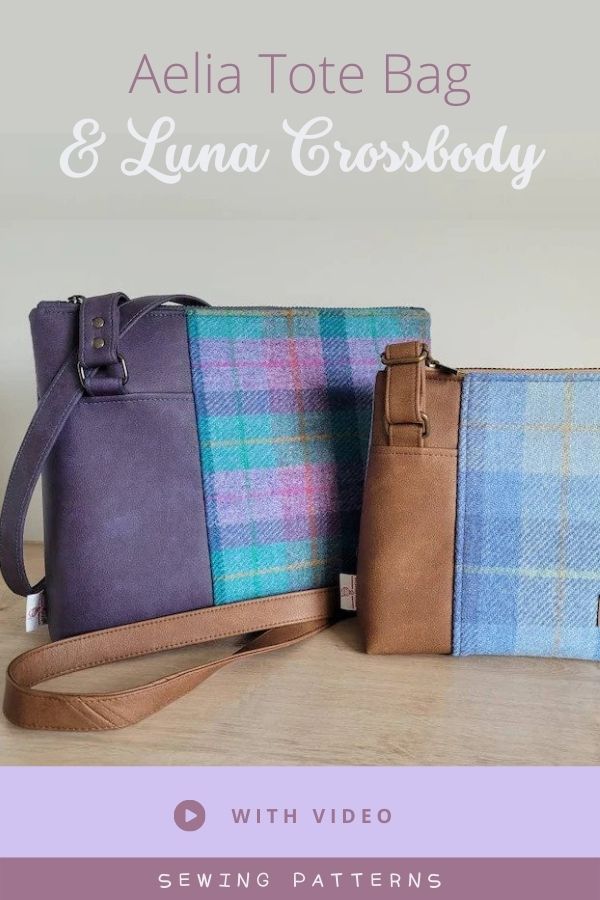 This bag is so quick to sew and comes with a YouTube sew-along video if you need any guidance along the way. You can watch the video for sewing tips even if you don't have this pattern.
Sizing info:
Aelia Tote = 10″ by 13″.
Luna Crossbody = 8.5″ by 9″.
The pattern:
File 1 – Instructions for Aelia & Luna.
File 2 – Handy cutting sheet and pattern pieces for Luna.
File 3 – Handy cutting sheet and pattern pieces for Aelia.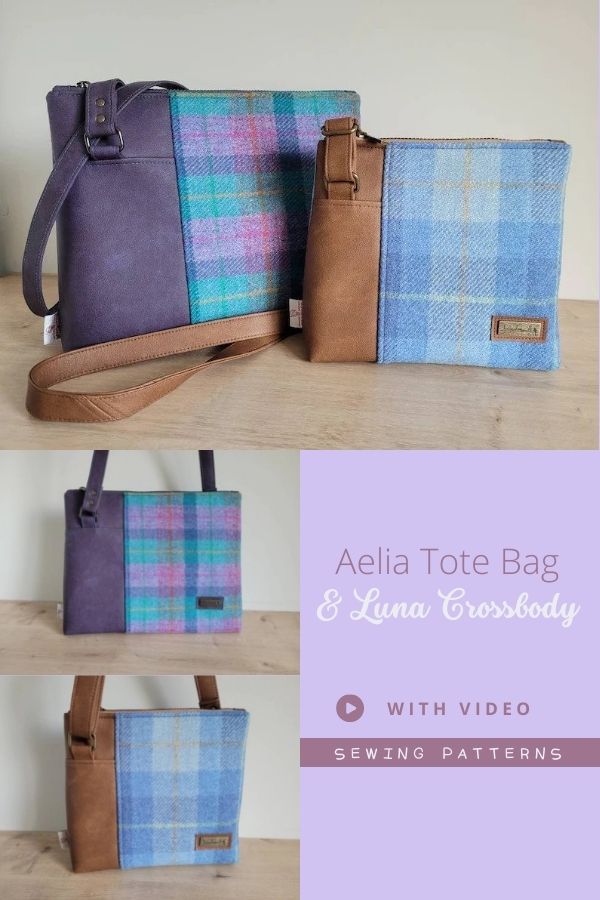 If you would like to download the pattern you can click on the blue button below.
And if you would like to see other bag sewing patterns from this designer then you can click on the red button below.
See all the patterns from this designer here
Even more crossbody bag sewing patterns you won't be able to resist
Want even more crossbody bag sewing patterns? These are the top best selling crossbody bag patterns in our store. Take a look at the category on our shop page for even more - 60+ more!