Lionel Drawstring Backpack sewing pattern
|
All posts may contain affiliate links.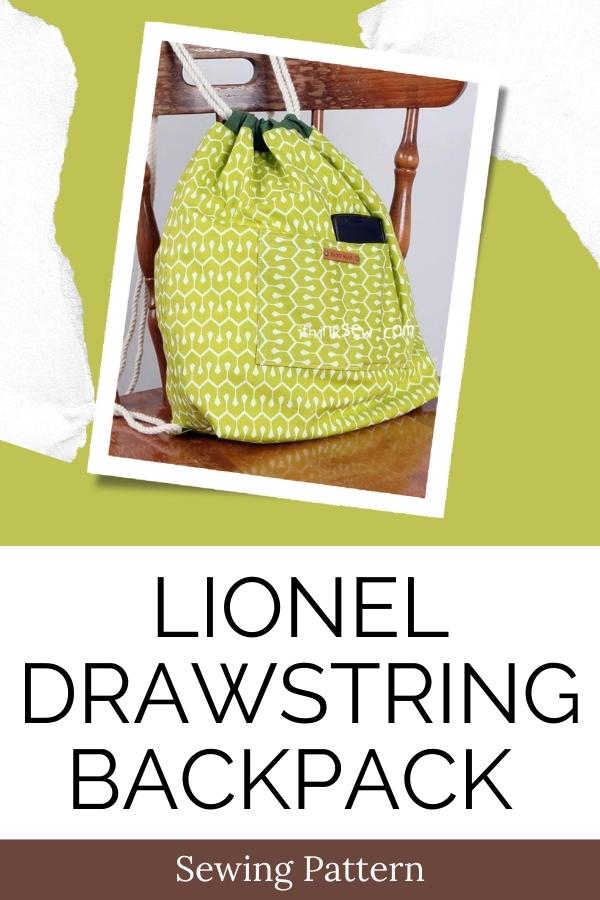 This is the Lionel Drawstring Backpack pdf sewing pattern from the designer I Think Sew Bags.
The Lionel Drawstring Backpack is an adorable backpack that is the perfect companion for outings as it's not too big and not too small. It's described by the designer as medium-sized.
It's designed perfectly for the summer season and is a unisex bag that can be used by anyone from adults to children! It's a casual and trendy design that is perfect for everyday use. I used to have one just like it for taking my gym kit to school (that was a long time ago,) but bags like this never go out of style.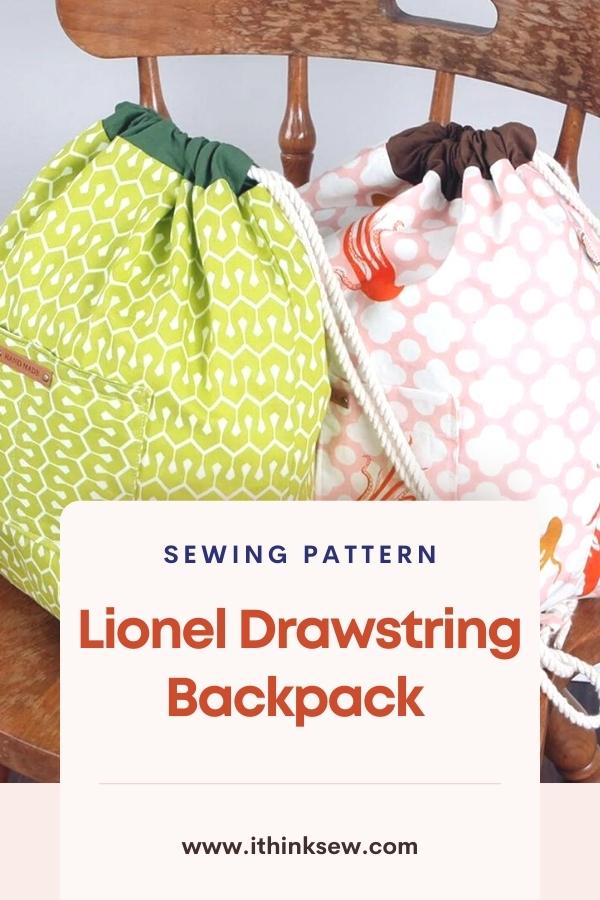 If you're a beginner sewer then this sewing project is ideal because it's simple to sew and all the necessary steps needed to make this lovely backpack are easy.
The bag has a pocket that's designed to store small items. It gives you easy access to your most used belongings while keeping them safe.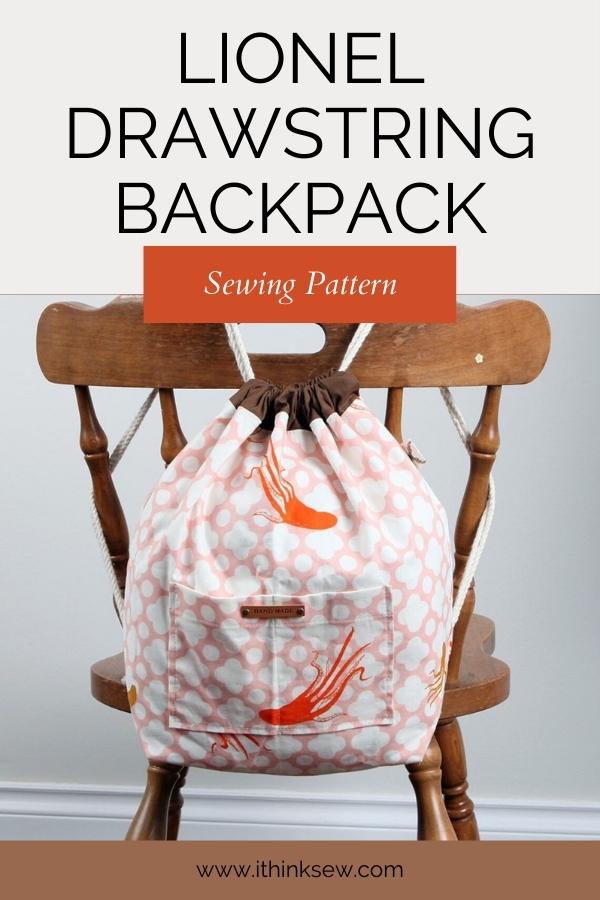 Sizing info:
When you have finished making your very own Lionel Drawstring Backpack it will measure approximately 14" wide by 12½" high by 6" deep.
If you would like to download the pattern you can click on the blue button below.