Japanese Knot Bag Pattern
|
All posts may contain affiliate links.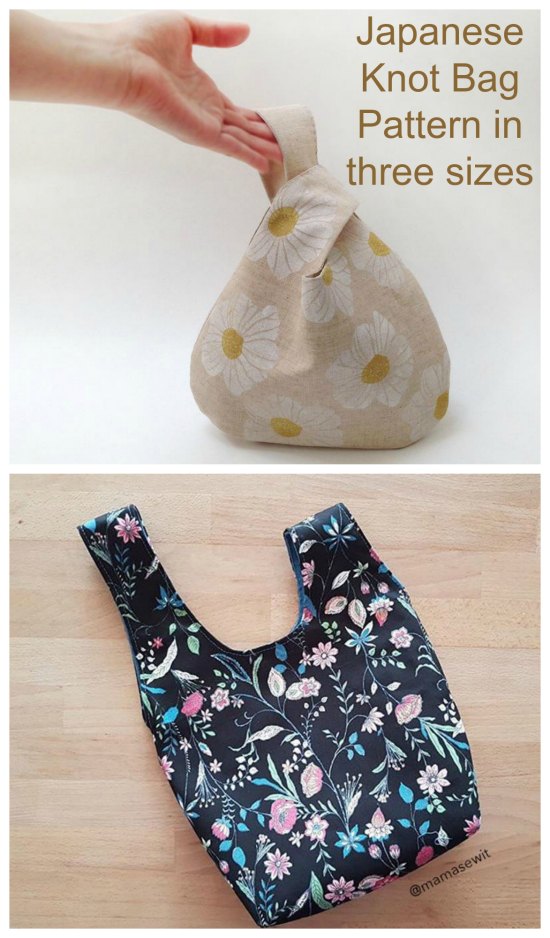 This is one of this designers best selling designs. Her Japanese Knot Bag Pattern is a quick and easy project that is suitable for anyone with even minimal sewing experience.
The designer has given you three patterns for the price of one as she has made her Japanese Knot Bag Pattern in three sizes – small, medium and large.
It's best to make the bags from cotton or linen fabric and as an added bonus the bags are reversible.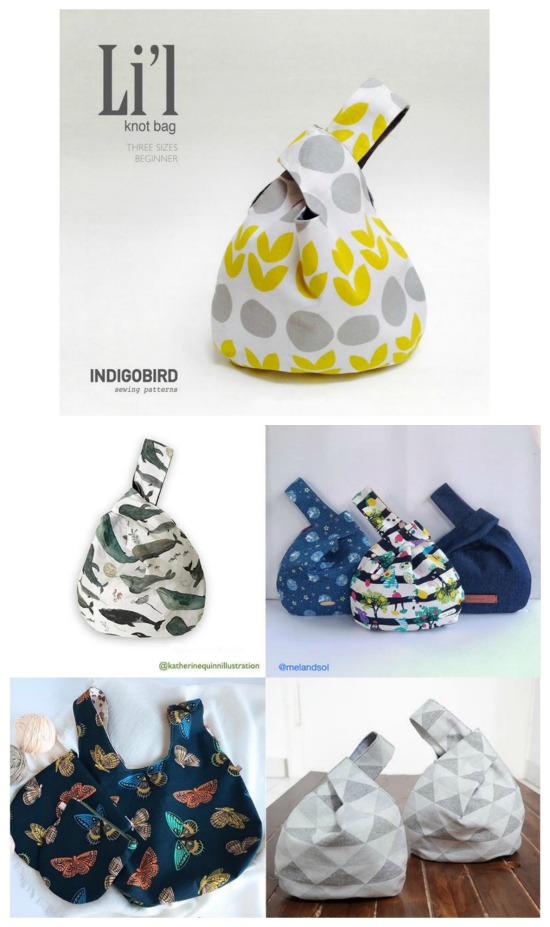 As they are so pretty and so quick to make they make great gifts for teachers, colleagues, friends and family.
On the large size bag, the designer has added an interior pocket. If you want to view a free video tutorial then you can visit the designers' website. You'll also find there a boxed bottom variation of the bag and a free tutorial on a gusset variation as well.
When finished each of the bags measures approximately (Width x Height at the long handle):
Small: 9.5″ by 13.5″ [24cm by 34cm]
Medium: 12.5″ by 17.5″ [32cm by 45cm]
Large: 16″ by 28.5″ [41cm by 73cm]