Sofia Cinch-Up Makeup Bag sewing pattern
|
All posts may contain affiliate links.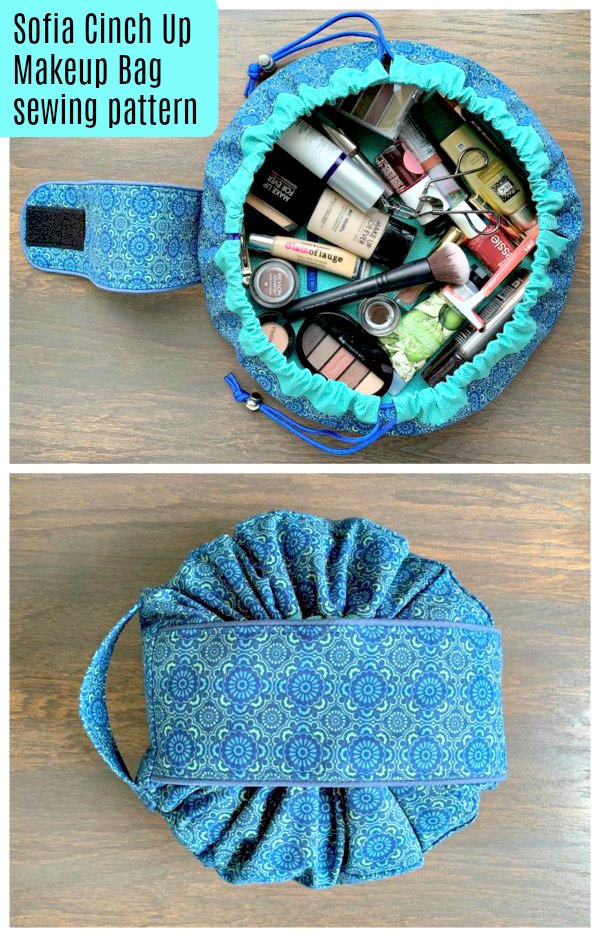 The Sofia Cinch-Up Bag sewing pattern (previously known as Ana) is a "Bestseller" for this awesome designer and it is easy to see why. It looks like a really great pattern to sew, for the sort of bag you'll find so many uses for.
It's the perfect pouch to hold all of your makeup with its unique 8-sided octagon base which is 12.5″ in diameter.
With its large and open design, you will easily be able to see all of your items inside. And it's simple to close the bag, you just pull on the cord and the toggles lock everything up safe! In addition to the cord and the toggles lock there is also a top flap closure with hook and loop tape which doubly ensures your bag is securely closed tight.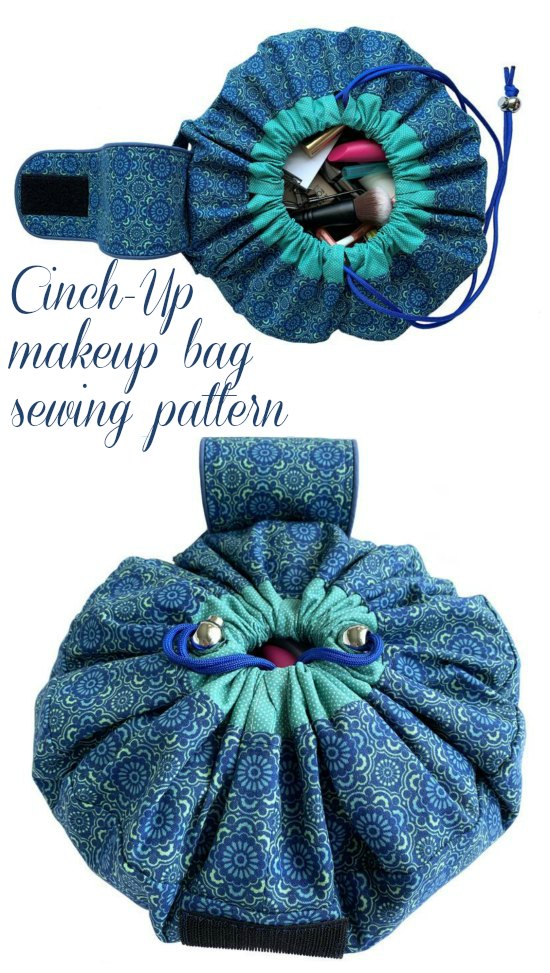 The Sofia Cinch-Up Bag has 4″ side walls which hold everything in so nothing rolls out and onto the floor.
This is a super easy pattern to sew and the color options are endless. It can be sewn in only 1-2 hours and is a perfect sew & sell item for your church or school fundraisers. What a nice idea for a stocking stuffer idea too.
Instructions are included if you wish to add an optional interior zippered pocket and it also makes a great pattern when teaching others to sew.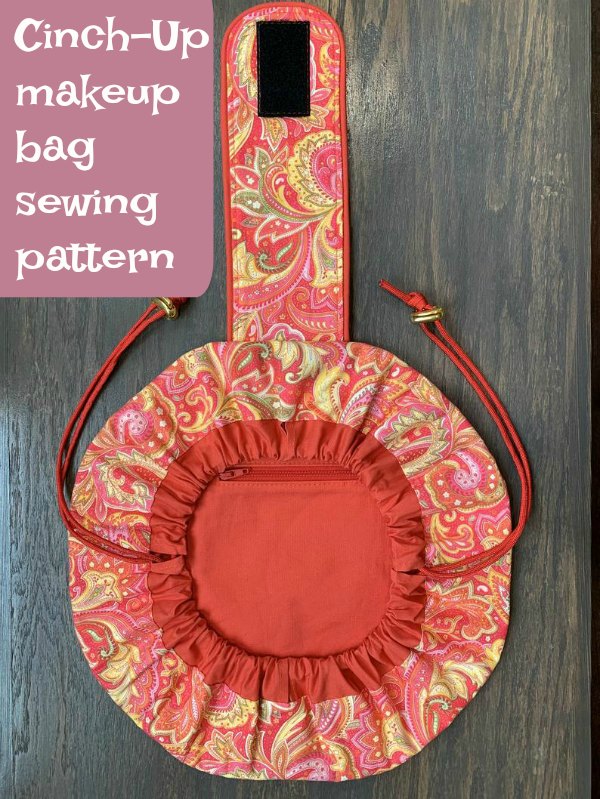 This is one of the patterns we stock right here in the Sew Modern Bags pattern store, so you can buy it and download it right here on the site, right now.
When you purchase the digital download it includes:
Full-size pattern to download and print on regular paper,
Eight pages of clearly written instructions,
A full-color image of every step of the bag in progress.
Get the Sofia Cinch Up Bag pattern here
Our Very Best Patterns
Looking for the best of the best bag sewing patterns? This article is one of the TOP 20 Most Visited on the Sew Modern Bags site in the last 12 months. Here is the full list of our Top 20 most popular patterns to sew:
Get the Sofia Cinch Up Bag pattern here
See all the patterns from this designer here
More storage and organizers to sew
Want even more ideas for projects to sew for storage and organizers? We love to sew bags that help to keep things neat and tidy. Check out a few recent storage ideas to sew from our store.