Pocket Tote Shoulder Bag Pattern
|
All posts may contain affiliate links.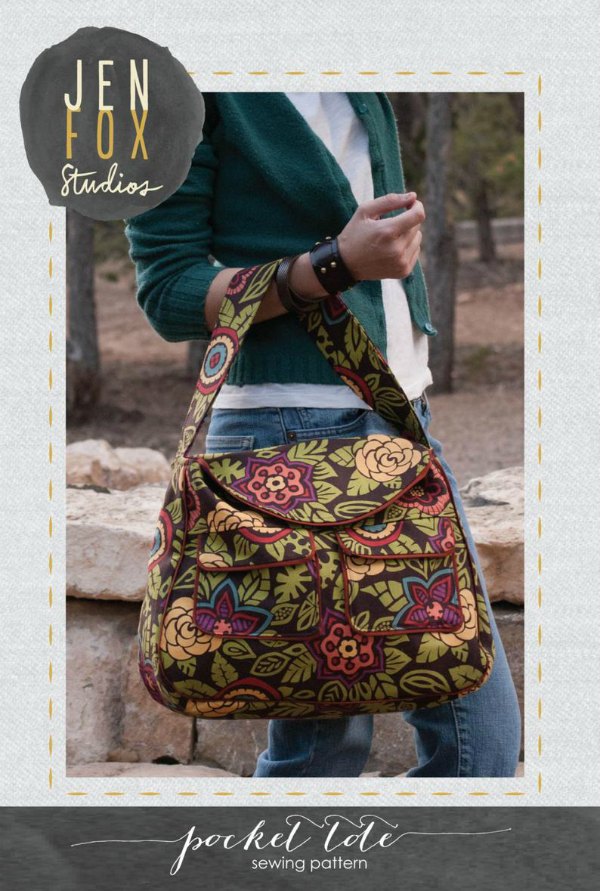 Need a big bag? If you would like to make yourself a roomy tote bag purse then we have one for you here. The Pocket Tote Shoulder Bag is the ideal carry for those that need more space to bring along everything they need for the day, and has the following features:
It's a super versatile bag
With exterior patch pockets
And a flap
And a wide shoulder strap
Interior pockets
An optional snap closure
The option to add some contrasting trim/piping.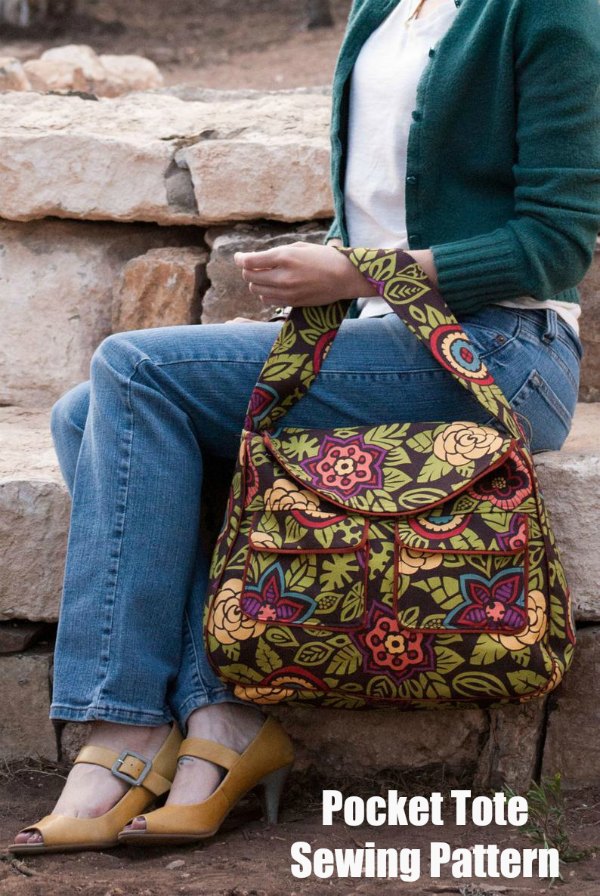 If you wished the Pocket Tote Shoulder Bag would also make a great diaper bag. It's nice and roomy and has all the pockets you need to keep all the baby supplies organized.
If you do purchase the Pocket Tote Shoulder Bag the designer has thoroughly explained each step and she has included computer drawn illustrations of those steps.
When you finish making the Pocket Tote Shoulder Bag it will measure approximately 15″ wide by 12″ tall by 5″ deep with a 10″ handle drop.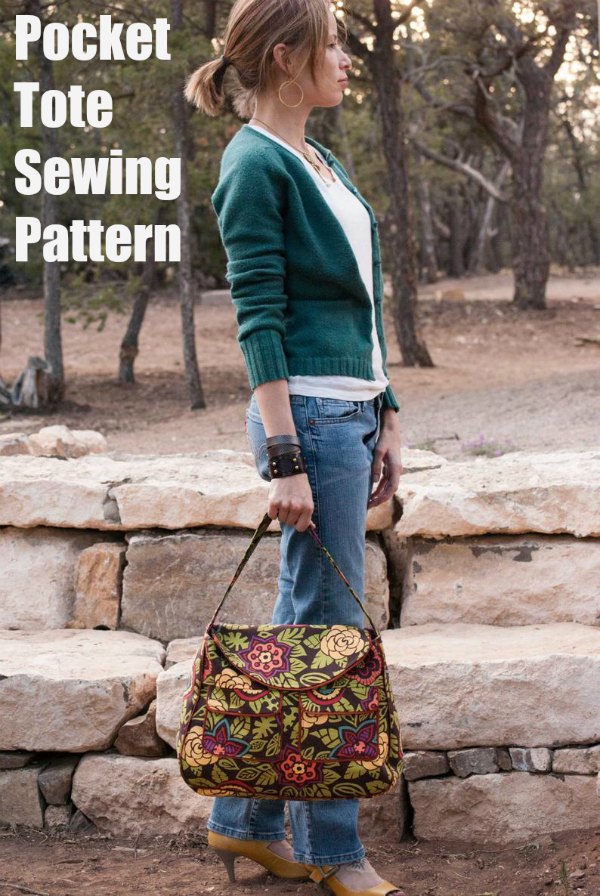 What you will need to make the Pocket Tote Shoulder Bag
1 1/4 yards of exterior fabric
1 1/4 yard of lining fabric
1/2 yard of contrast trim (optional)
3 yards of woven interfacing (such as SF-101)
One set of magnetic snaps (optional)
One spool of coordinating thread
See all the patterns for this designer here
Sew more tote bags and you'll be happier - we promise 😉
When you just need to sew and don't want to get into a really complicated project, you can't beat a classic sewing pattern for a tote bag. We've got 50 of our favorite tote bag patterns hand-picked for you in the store. Go to the shop page to find them all saved by category.