DIY Backpack Purse Free sewing pattern
|
All posts may contain affiliate links.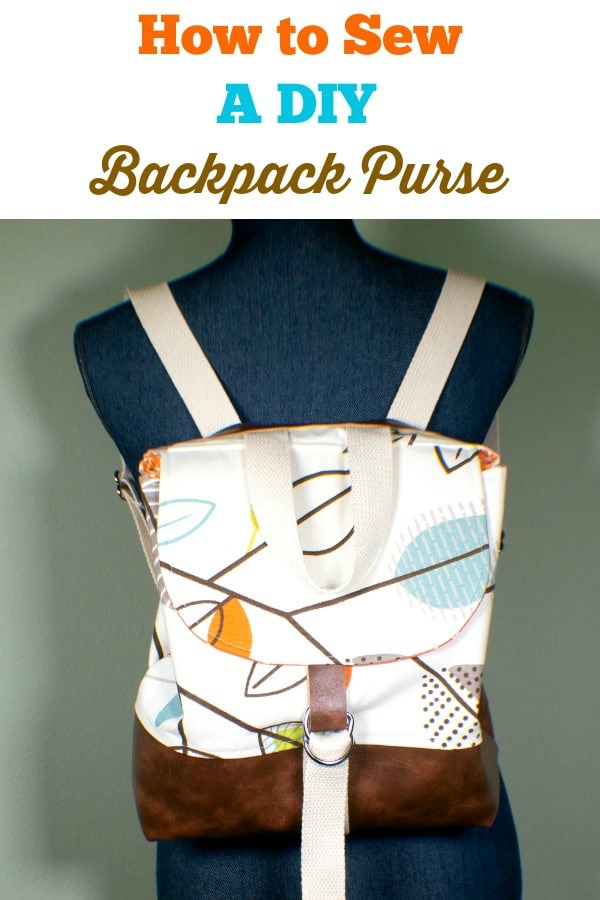 Backpack purses really are a great idea and they are super popular at the moment. Anything convertible, where you can move straps, or carry it by hand, then carry it as a backpack are so 'now' and in fashion. We can't deny it's just so convenient to be able to go hands-free sometimes.
In today's post, we have found this fun DIY Backpack Purse sewing pattern from Diana of Sew Very Crafty. And as a great bonus, Diana has produced her pattern and tutorial completely free of charge.
This project is simple to sew as long as you have basic sewing skills. All you have to do is to follow Diana's step-by-step instructions and you will have your own DIY backpack purse. The designers idea for her DIY backpack purse was modified from simply sewing magazine's "The City Backpack" pattern.
So you can now make your own DIY Backpack Purse and have a bag that is convenient and easy to carry especially on a day out.
The designer highly recommends for her project that you use a heavier weight fabric for your exterior fabric like canvas. If you chose to use a lighter weight fabric you will need to interface it with interfacing like Pellon 808 to add that additional weight to your fabric. The designer used a quilting weight cotton for the lining from her own stash collection.
What you will need to make a DIY Backpack Purse:
½ a yard of canvas for the main bag fabric,
½ a yard of faux leather or secondary canvas fabric for the base of the bag,
1½ yards of lining fabric,
1-yard of fusible fleece,
½ a yard of interfacing,
2½ yards of cotton webbing,
Two 1″ D rings,
Two 1″ rectangle rings,
Two 1″ triglides,
One 7″ zipper,
Two Kam snaps,
More backpack and rucksack sewing patterns -->
Want to find more bags to wear as backpacks? Why not follow the Sew Modern Bags board dedicated to our favorite backpack and rucksack sewing patterns here. Pin and save your favorite bag sewing patterns to your own boards for later. Don't forget to pin this article too.