Stocking stuffers to sew, gift ideas on a small scale
|
All posts may contain affiliate links.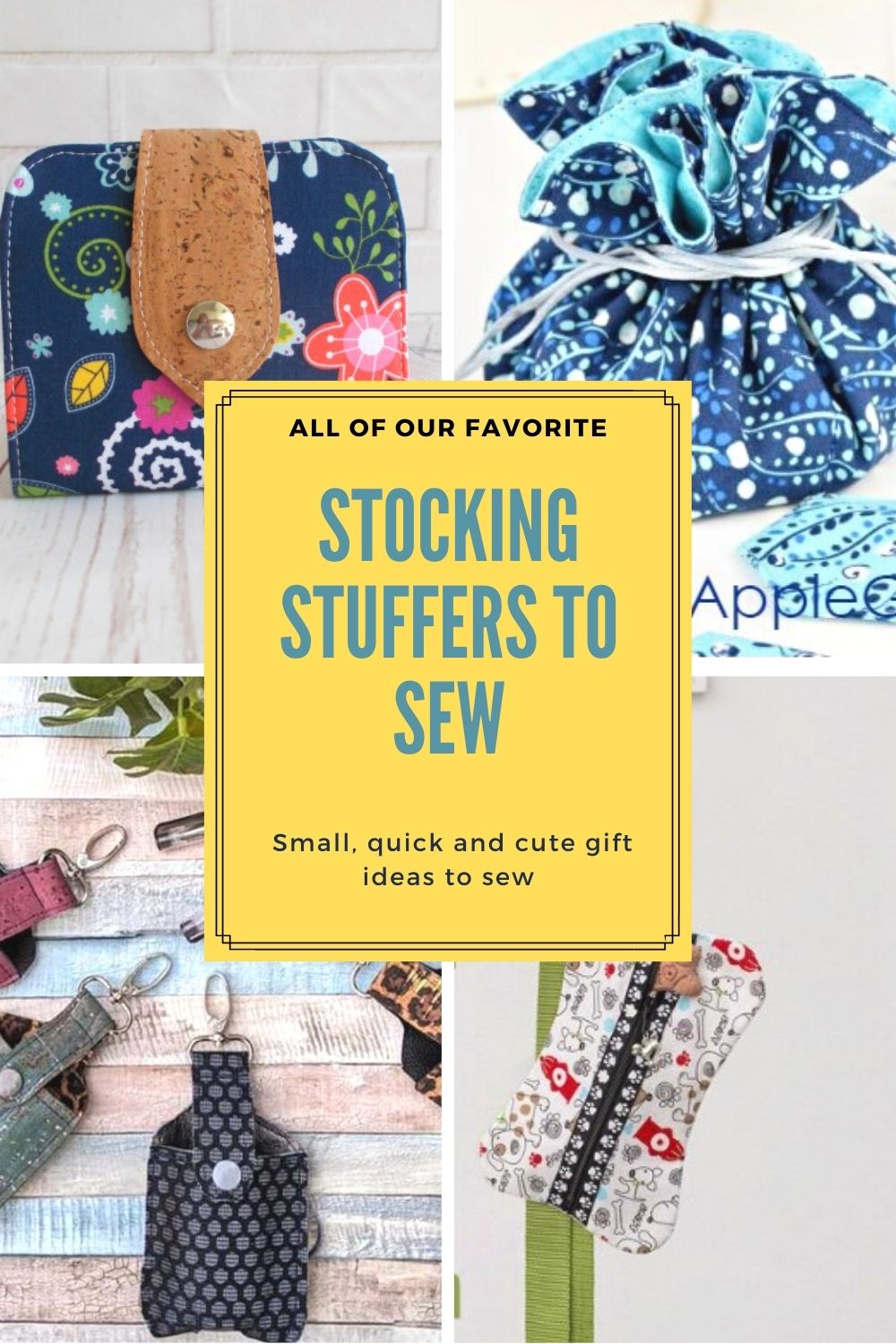 With so much craziness going on this year it might have escaped your notice, but Christmas is only a few weeks away! How did it sneak up on us so fast?
If you've not already started it might be too late to sew large projects for all of your friends and family, but don't worry, we've put together a list of small, cute projects they will love.
These projects are quick to sew, use small amounts of fabric and materials, and are ideal for stocking stuffers, small extra gifts, or just for fun.
Sew a small wallet to contain a gift card, a tiny zipper pouch to gift some cash inside, a jewelry pouch for that necklace you're giving, or a nice fabric tote for that special bottle of wine. Even patterns for the Christmas Stockings themselves.
Stocking stuffers to sew
These projects pack a mighty punch in a small packet. When time or resources are short, you can quickly sew up these small stocking stuffer projects for friends and family so that everybody gets a handmade gift this year.
These mini projects make the ideal way to present a gift too, such as a gift card, some cash, or small items like jewelry. They turn a store-bought gift into something so much more personal.
Gift ideas for you too
Don't only think of others when it comes to the festive season and gift-giving. YOU deserve a treat too. Here are a few things we think would be perfect for your own wish list this year. Add all of them to your cart and get your partner to pick one or two for you – and then checkout!