Quilted Needle Book sewing pattern
|
All posts may contain affiliate links.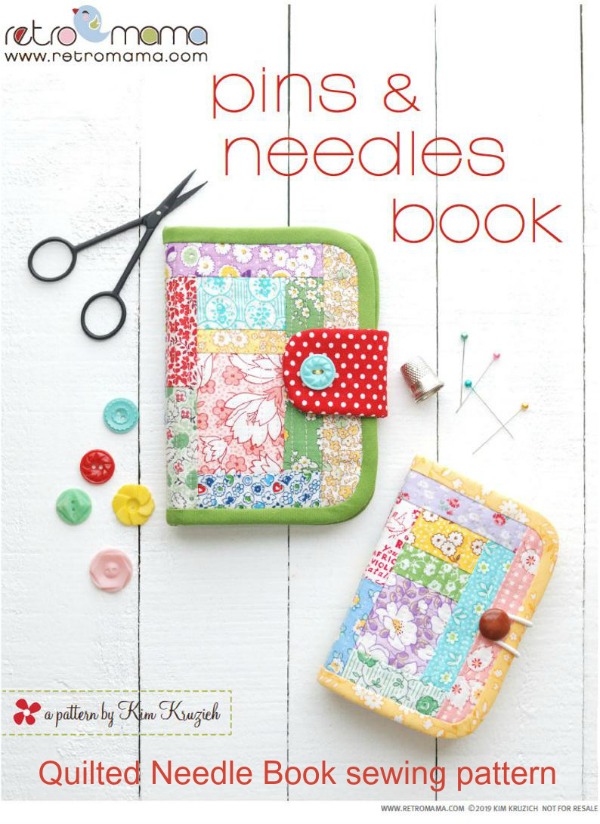 All sewers need a Needle Book and here is a most adorable Quilted Needle Book sewing pattern in two sizes. You'll be able to make a Needle Book that is perfect for keeping your hand sewing needles, and great as a sewing kit when you are on the go.
This brilliant pattern from a most talented designer gives you so many sewing options it is incredible. The pattern includes instructions for two different covers, three different types of pockets, and three different closures, giving you so many ways for you to personalize your own Needle Book. No wonder this is one of this designers most popular patterns.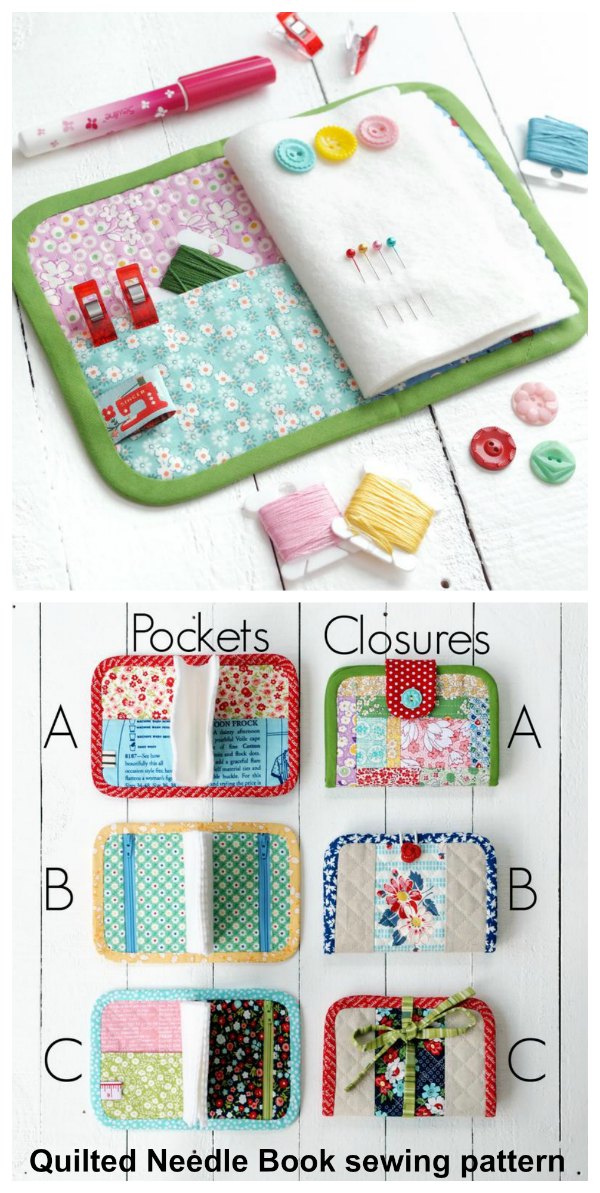 The designer describes her pattern as an intermediate pattern. She says that experience with zippers, quilting, and binding is helpful. When you purchase the online pattern it includes detailed written instructions and lots of photographs to help you make a wonderful Needle Book.
It's perfect for storing small sewing supplies, for taking with you as a sewing repair kit for your vacation, or if you want to work on a small sewing or embroidery project on the go. Use it to keep your needles and pins organised and stop them from sticking you if you rummage around inside your sewing box!
When you finish making the Quilted Needle Books they will measure approximately 3-1/2" by 5" for the small one and 4-1/2" by 6" for the medium one.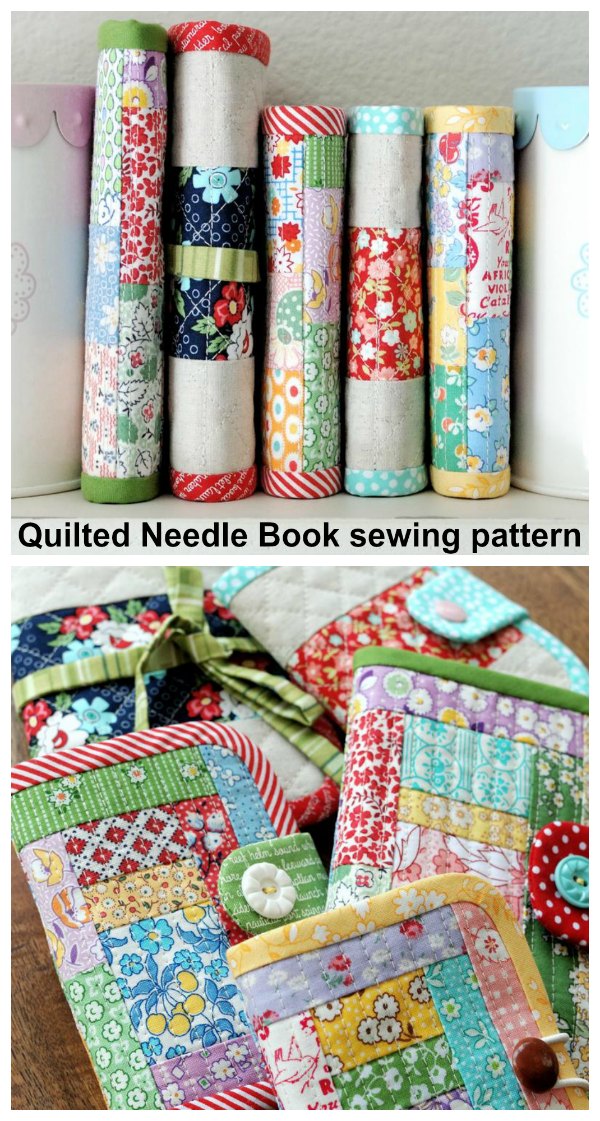 The designer of the Quilted Needle Books gives you many many options, as follows:
Cover options: A = Log cabin or your own patchwork. B = Linen stripe.
Pocket options: A = 2 slip pockets. B = 2 zipper pockets. C = 1 slip pocket and 1 zipper pocket.
Closure options: A = Flap with snap. B = Button and loop. C = Fabric ties.
More storage and organizers to sew
Want even more ideas for projects to sew for storage and organizers? We love to sew bags that help to keep things neat and tidy. Check out a few recent storage ideas to sew from our store.