Peregrina Crosspack Convertible Backpack sewing pattern
|
All posts may contain affiliate links.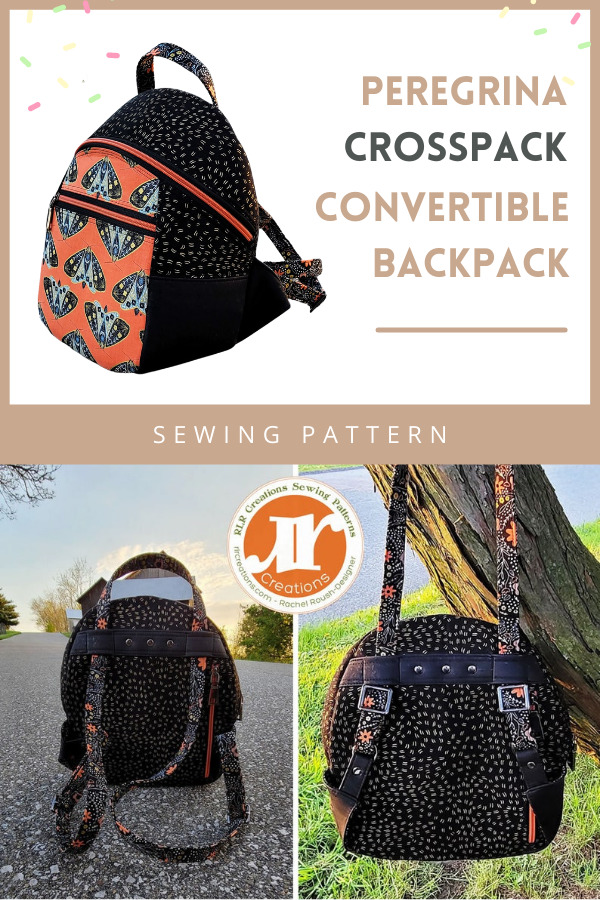 This is the Peregrina Crosspack Convertible Backpack pdf sewing pattern from the designer RLR Creations Sewing.
This bag can do it all. You can wear it two ways, either as a backpack or a Crossbody Bag. It's a backpack that easily and quickly adjusts to a crossbody while on the go by simply sliding the straps. No need to exchange straps or to unhook and readjust.
Whether you choose to wear the Peregrina Crosspack as a Backpack or Crossbody, or even change how you wear it on the go it offers multifunctional organization, quick access pockets, a large main opening, and most of all a stylish design that allows you to mix and match fabrics/textiles to make it your very own!.
Whichever way you choose to wear your Peregrina Crosspack there is plenty of room for all of your stuff.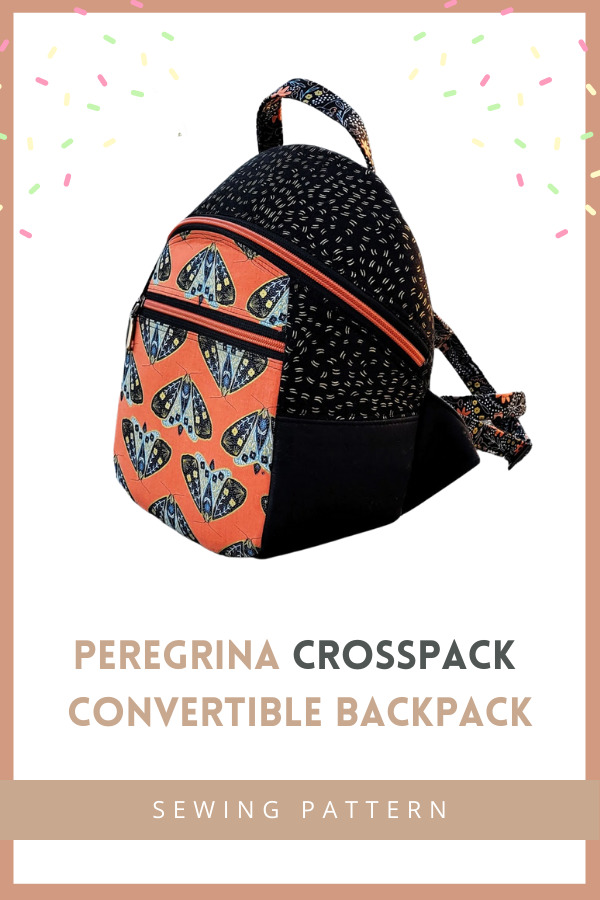 Sizing info:
When you make yourself your very own Peregrina Crosspack it will measure approximately 9″ wide by 10″ high by 4″ deep.
What you will need to make a Peregrina Crosspack:
⅔ yard 44" wide Quilting Cotton -Main Fabric,
⅔ yard 44" wide Quilting Cotton Lining Fabric- Lining Fabric,
⅔ yard 45" Fusible Pellon 809 Decor Interfacing – Heavy Interfacing,
⅔ yard 20" Fusible Pellon SF 101 Shape-flex – Light Interfacing,
¼ yard Fusible Fleece -TP971F – Pellon Fleece Thermolam Plus or ⅔ yard 20" Pellon FF 77 Fusible Flex Foam -Stabilizer,
*NOTE: If using heavier fabric for the Main Fabric such as Vinyl, Cork, or a Décor weight fabric it is ideal to use Shape-flex Interfacing on the Main and Lining fabrics. You will want to eliminate the Pellon 809 Decor Interfacing and will need 1 ⅓ yard of Fusible Pellon SF 101 Interfacing.
16"- #5 Coordinating Zippers- Main Closure,
9"- #5 Coordinating Zippers- Front Exterior Zipper Pocket,
10" – Coordinating Zipper- Interior Zipper Pocket,
9"- Coordinating Zipper- Exterior Back Zipper Pocket,
Two ¾" Adjustable Sliders,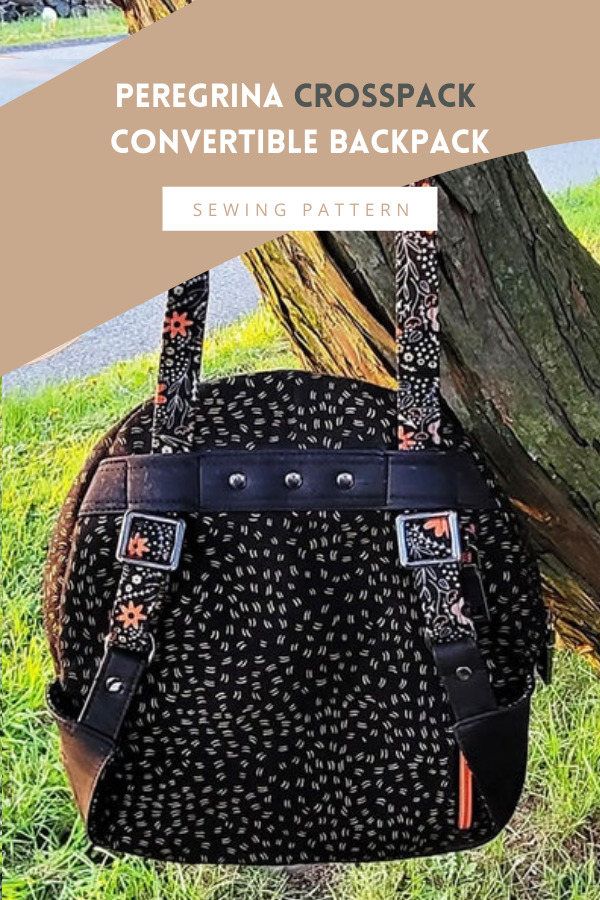 If you would like to download the pattern you can click on the blue button below.
Sew more crossbody bags and you'll be happier - we promise 😉
For the easiest shopping and days out, you can't beat a crossbody bag for leaving you hands-free. We've got 60+ of our favorite crossbody bag patterns hand-picked for you in the store. Go to the shop page to find them all saved by category.