Family Passport Travel Holder sewing pattern
|
All posts may contain affiliate links.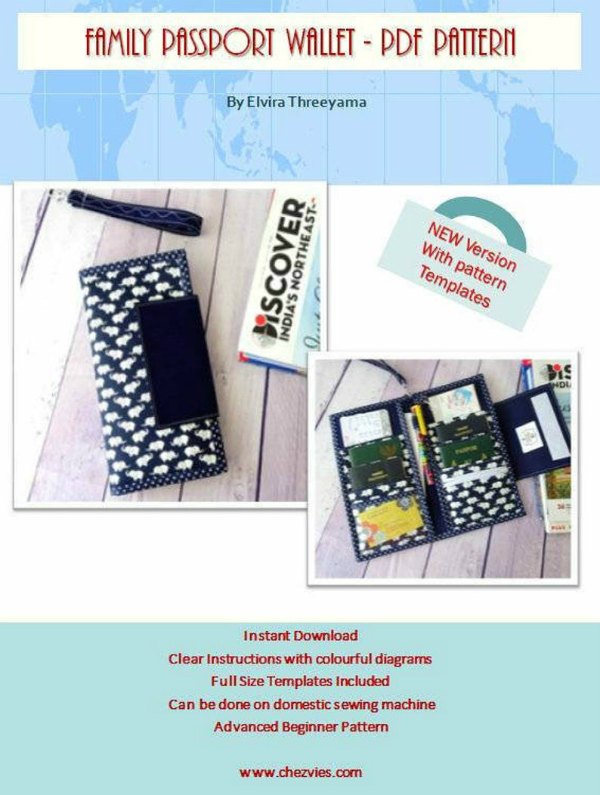 When you travel with your family it means you need to keep all your travel documents neatly organized. This Family Passport Travel Wallet is designed with that in mind.
This Family Passport Travel Wallet will also help you be organized even when you're not travelling. This will be especially helpful if you're living in another country where you need to keep all your immigration-related documents in one place. Or simply so you know where all the passports are and can grab them out easily when you are preparing for your next trip.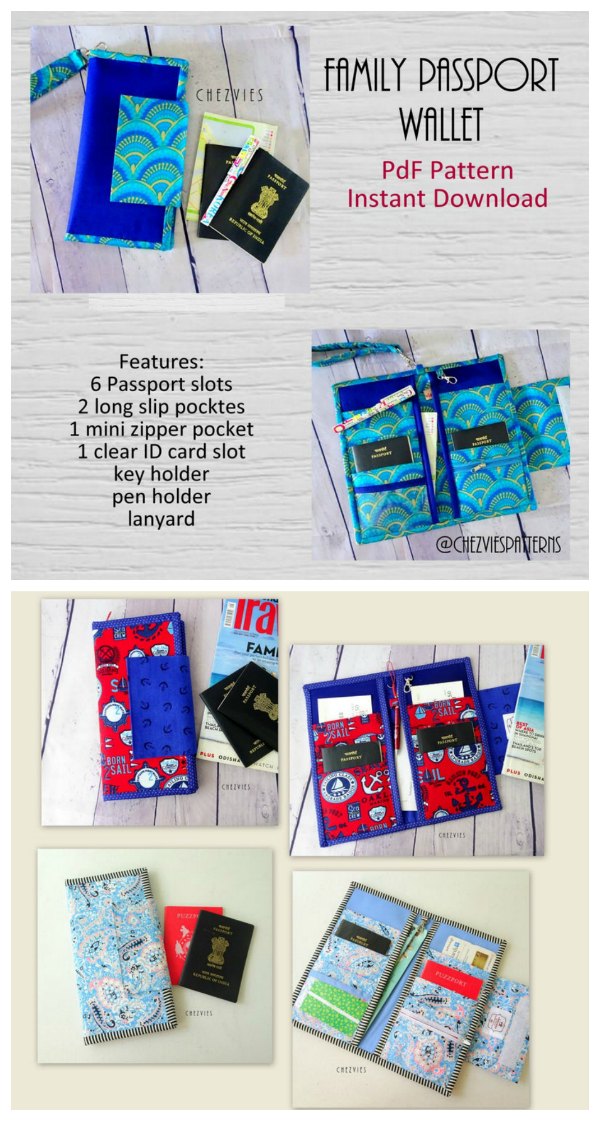 Save time and travel like a pro at the airport. Nothing more embarrassing than standing at the check-in counter rummaging around in your bags looking for all the travel documents while people stand behind you sighing in a long queue. Confidently grab your passport wallet out of your purse and know everything you need is there in one place. Passports, tickets, and more.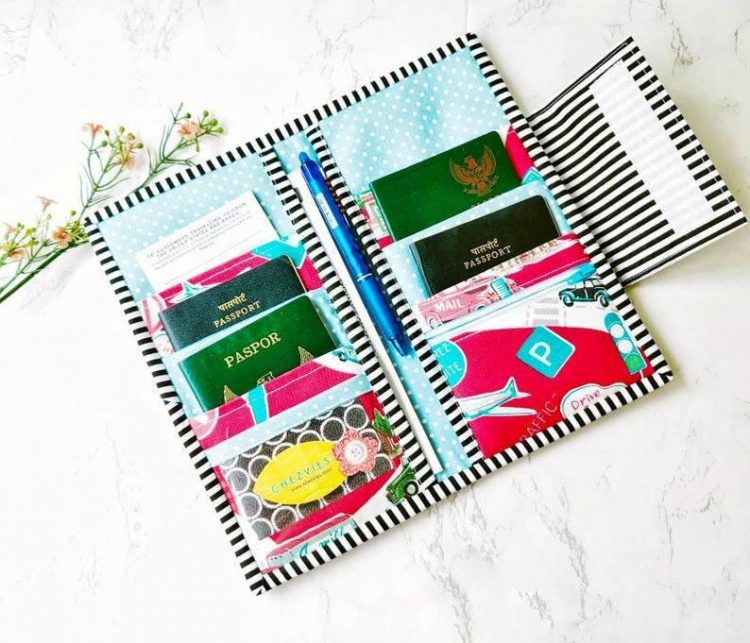 The Family Passport Travel Holder has the following features:
Can hold up to 6 passports and more
One mini zipper pocket for cards and cash
One transparent ID pocket
Two Long pockets for your travel documents
One hook to hang your keys
One D rings for lanyard (optional )
Wide velcro closure to keep your documents secure and safe
It has a sturdy design to last you many trips.
You'll be able to see all those fabulous features in this short YouTube video from the designer which shows you her beautifully finished product.
Skill level:
The designer describes her project as an advanced beginner pattern. It's a quick project which will give you a great result, and they will make a perfect gift for your family and friends who are traveling or moving abroad. Could also be a good sew-to-sell project for your Etsy store.
When you grab the pattern for The Family Passport Travel Holder you will receive one zip file, which will include one pdf file with clear instructions and step by step diagrams, together with one pdf file containing the pattern templates.
This pattern isn't quite right for you? We've got lots
more ideas for storage and organizers you can sew
to share on our
Pinterest
board dedicated to exactly that. Click below to follow this board, then Pin and save your favorite sewing patterns to your own boards for later. Don't forget to pin this article too.
We think you'll like these patterns for storage and organizers to sew
We know our readers just love to sew storage and organizer projects so we've got lots of them. We've handpicked some of our favorites to feature in our pattern store. These are some of the most popular that are readers are sewing now!