Sew your own bottle bags
|
All posts may contain affiliate links.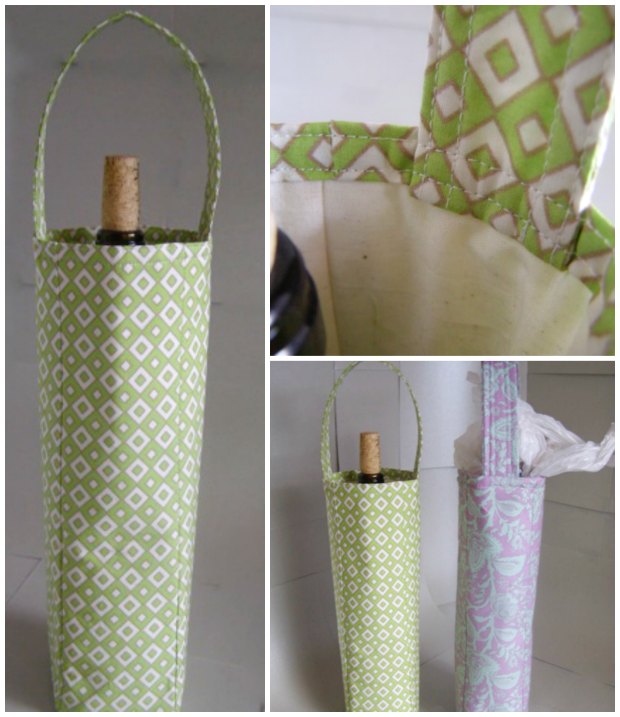 [UPDATE – we regret this pattern was lost when Craftsy closed many of their pattern stores and we've not been able to find it there. Sorry to disappoint, this can happen that patterns disappear from time to time and is outside of our control. We have updated the link on the button to search results for bottle bag sewing patterns.]
The holiday season will soon be upon us and you might be going to a friend's house for dinner, and taking a bottle of wine with you. It's much nicer to hand it over in a pretty bottle bag that you've made yourself, than in a brown paper bag!
When the bag (and the bottle) are empty, these also make great hang it and stuff it bags for organising and storing all of your plastic carrier bags, ready to grab and reuse them.
A gift that keeps on giving!
Materials:
More storage and organizers to sew
Want even more ideas for projects to sew for storage and organizers? We love to sew bags that help to keep things neat and tidy. Check out a few recent storage ideas to sew from our store.