Sew your own bottle bags
|
All posts may contain affiliate links.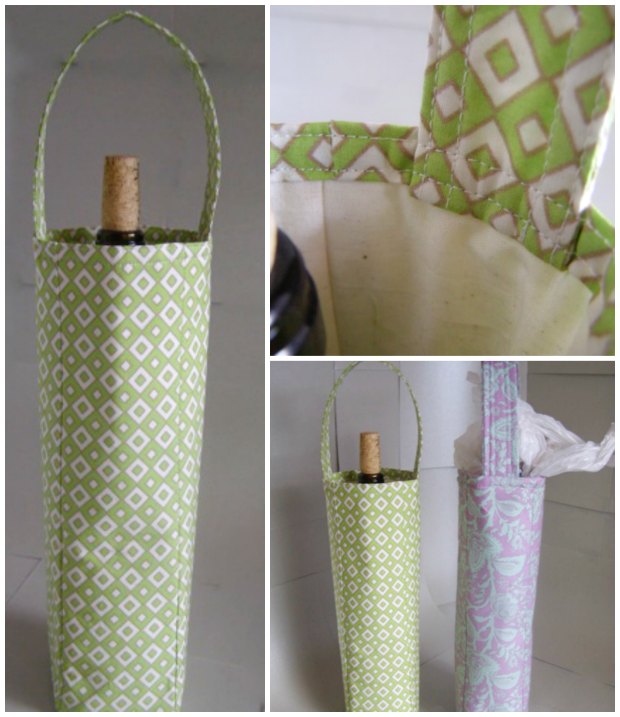 The holiday season will soon be upon us and you might be going to a friend's house for dinner, and taking a bottle of wine with you. It's much nicer to hand it over in a pretty bottle bag that you've made yourself, than in a brown paper bag!
When the bag (and the bottle) are empty, these also make great hang it and stuff it bags for organising and storing all of your plastic carrier bags, ready to grab and reuse them.
A gift that keeps on giving!
Materials: