Easy Phone Crossbody Bag FREE sewing video tutorial
|
All posts may contain affiliate links.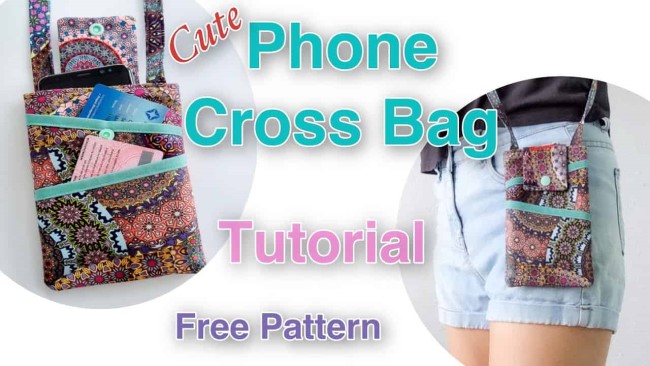 This is the Easy Phone Crossbody Bag FREE sewing video tutorial from the designer Emel's Handicraft.
This lovely Phone Bag has one slot for a phone and two pockets for cards and money.
This is a perfect bag to make if you have a number of fat quarters in your fabric stash. These Phone Bags are great for using up some of your fabric stash, or your smaller pieces of fabric left over from other larger projects.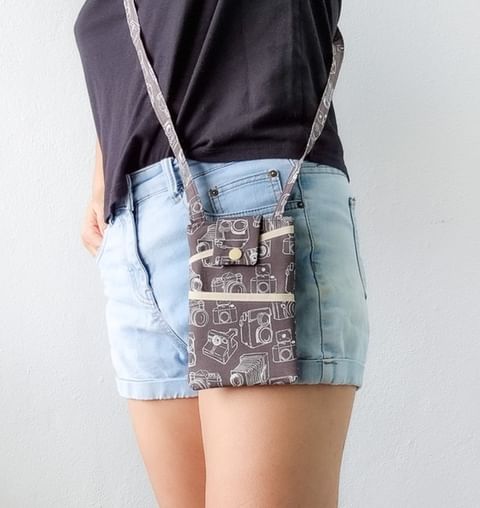 Sizing info:
When you have finished making your very own Easy Phone Crossbody Bag it will measure approximately 4.3″ (11 cm) by 6.7″ (17 cm) excluding the strap.
The size of this bag makes it ideal for smaller children and young teens too, just remember to shorten the strap so it still sits at the hip.
Check out the 18-minute video tutorial for how to sew this easy phone crossbody bag. No pattern pieces are needed, there is no download. Cut your fabric according to the measurements given in the video – perfect if you don't have a printer at home. Just click on the play button below, and enjoy.
Enjoyed the video and the free pattern? Great!
Emel's Handicraft is so generous for offering this free pattern and video for you to sew. Don't forget that all of these freebies are offered as a "try me" in the hope that you will like their patterns and go on to try a paid one. Emel always offers beautiful bags to sew. You can find a selection of them below.
More Crossbody Bags to sew
For versatility, you can't beat a crossbody bag. Easy to wear, fun to sew, and a wardrobe essential. Everyone needs a few of these in their sewing pattern collection. Check out a few recent crossbody bag patterns to sew from our store.