Stroller Tote Bag FREE sewing pattern and tutorial
|
All posts may contain affiliate links.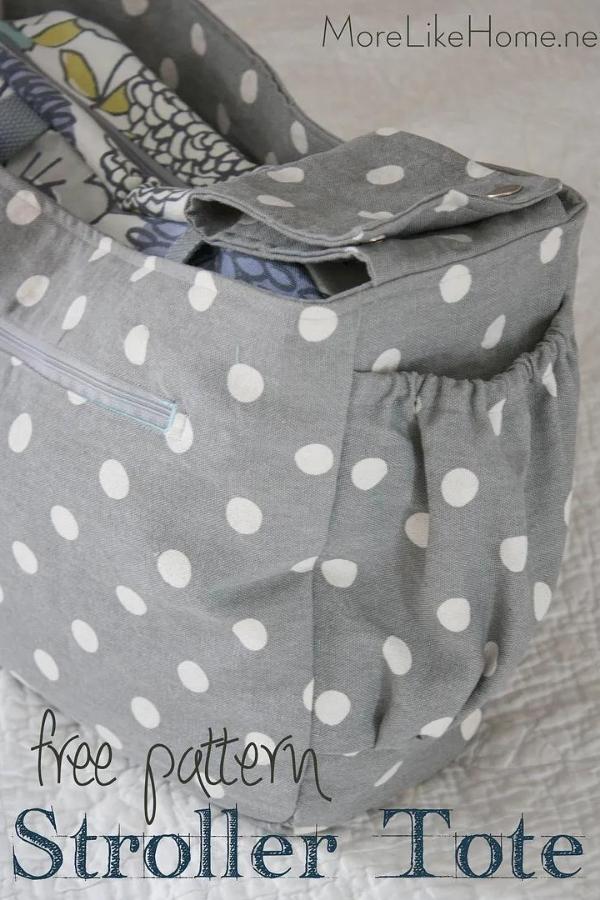 This is the Stroller Tote Bag FREE sewing pattern and tutorial from the designer More Like Home.
One of her most popular posts was the Stroller-Friendly Diaper Bag tutorial which you can see HERE. Her followers loved that tutorial (and so do we). It was described as super versatile with tons of storage space, and of course, it attaches to a stroller in seconds to keep your hands free when you're out and about.
However, she had a custom request in her Etsy Shop and that led to this Stroller Tote Bag FREE pattern and tutorial – the Stroller Tote!
The Stroller Tote Bag is like the original Stroller-Friendly Diaper Bag in that it attaches easily to a standard stroller, but instead of being a full diaper bag, it's simply an open tote that is a full-time stroller bag. It doesn't have the option to convert to a messenger-style bag but the designer says that of course, you could add a shoulder strap if you want to.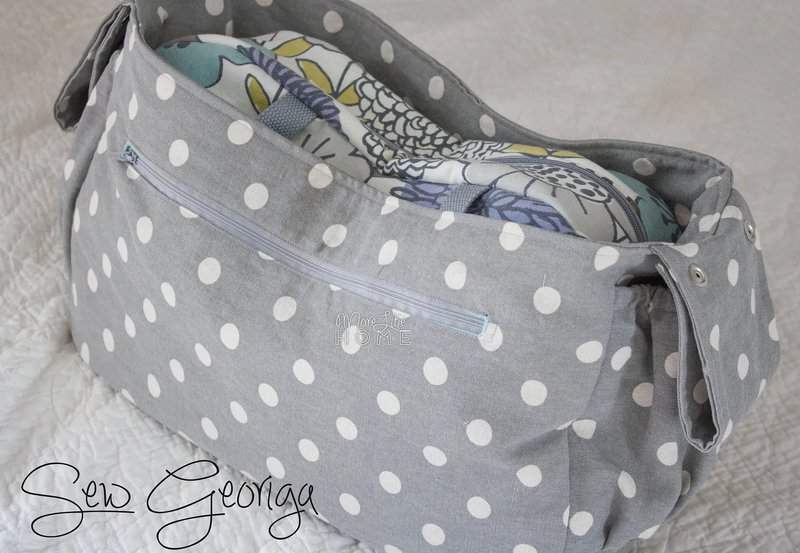 This is a perfect project for anyone who already has a diaper bag they love because you can just tuck your favorite bag inside this Tote Bag. Plus you can leave the tote attached to the stroller so it's ready to go any time.
If your kids are a little bigger but don't really need a diaper bag anymore but still need a stroller sometimes this is a great option to tuck in a jacket, some snacks, and a sippy cup for while you're out.
This is a simple project with not many parts and fewer steps that's good for anyone feeling overwhelmed with all that goes into the original stroller bag. It includes two water bottle pockets and two hidden zipper pockets (one inside and one outside), however, you customize it any way you like!
The designer says that if you are a beginner and feeling nervous you could skip all the pockets and just make the shell, or if you want more organization go ahead and add some extra pockets.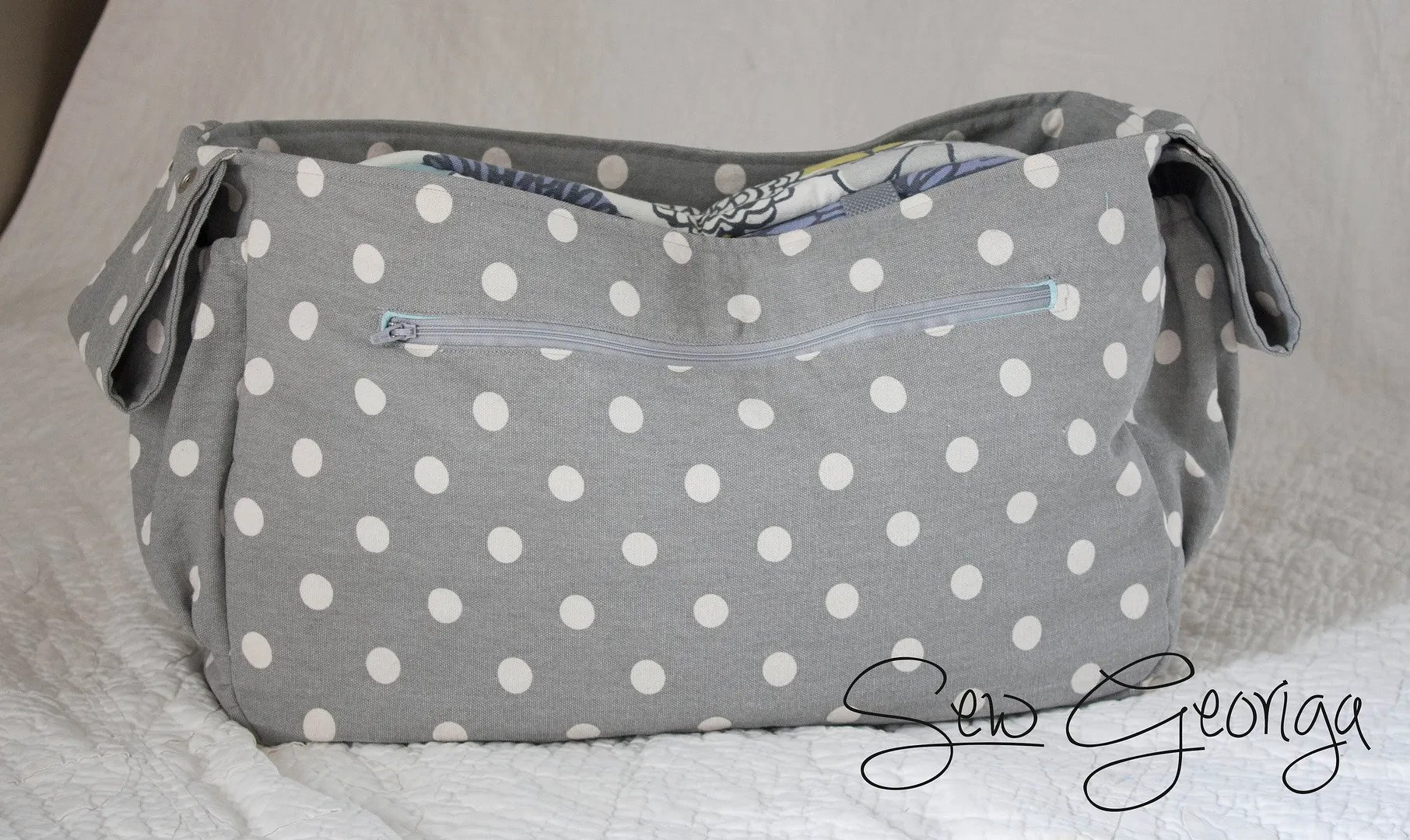 What you need to make a Stroller Tote Bag:
2 yards of duck cloth, canvas, or similar-weight fabric. The designer used the same fabric for the outer fabric and lining. She said if you want a coordinating lining instead you could get 1 yard each of two different fabrics. You could also make the bag reversible just by adding an extra set of water bottle pockets to the bag lining,
1/2 yard of quilting cotton for the hidden pockets,
1 1/2 yards of medium weight fusible interfacing,
12″ of 1/4″ wide elastic,
One 9″ zipper,
One 12″ zipper,
Four sets of heavy-duty snaps,
Check out our RESOURCES PAGE full of great recommendations and links for fabric stores and suppliers, interfacing and stabilizers, hardware resources, and zippers.
The designer says you should use a 1/2″ seam allowance unless otherwise noted. You should start by pre-washing your fabric (always a good idea in case it shrinks!).
Please note that this pattern is for personal use only. The designer was happy to offer all her plans and tutorials for free, however, she does not want you to sell any of her Stroller Tote Bags.
If you would like to check out the FREE pattern and tutorial you can click on the purple button below.
Liking this free pattern? Great! You would make our day if you 'bought us a coffee' to help with the site running costs. Thank you.