Stroller friendly diaper bag free pattern
|
All posts may contain affiliate links.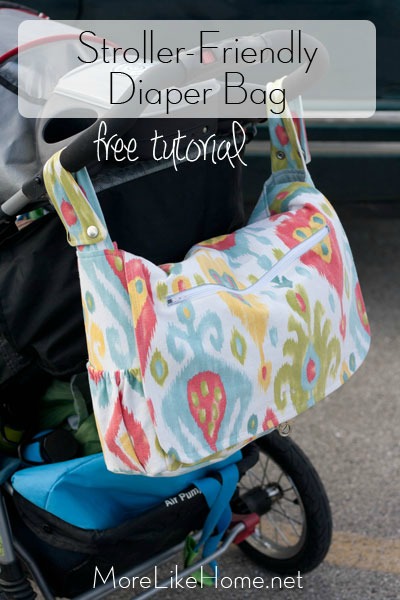 We've found you a fantastic diaper bag pattern that is free and stroller friendly.
It's super versatile, attaches securely to the handles of a standard stroller and has masses of storage. It actually has twelve pockets as follows:
The front flap has a zipper pocket built-in
When you lift the flap there are two smaller zipper pockets on the front
On the back, there are two open pockets – perfect for keeping a burp rag handy
Two open pockets on the front
Another zipper pocket on the back
Two more elastic water bottle pockets on the sides.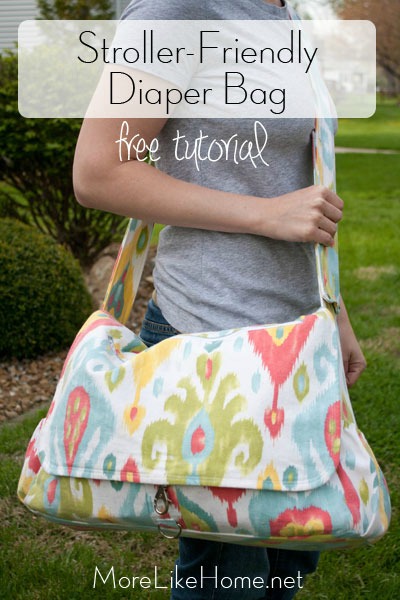 The shoulder strap is permanently attached on one end so you can't lose it. When you're ready to wear your bag, just snap the shoulder strap on at the other end and you're ready to go. And when you to put it back on the stroller you just snap the stroller straps and tuck the shoulder strap inside the bag or into one of the back pockets, where it will be when you need it later.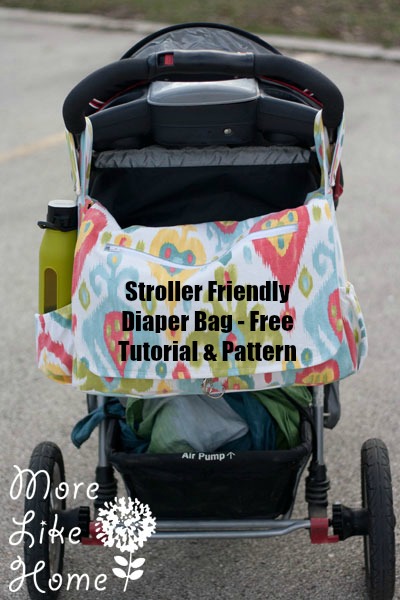 If you're planning any summer outings you won't want to leave home without this. It's great for anytime you'll be doing lots of walking and don't want to lug a bag around.
The water bottle pockets on the side are perfect if you don't have cup holders on your stroller and they come with elastic tops so they can keep your drinks snug.
When you have finished making this awesome Diaper Bag it will measure approximately 16.5″ wide by 11.5″ tall and 4″ deep.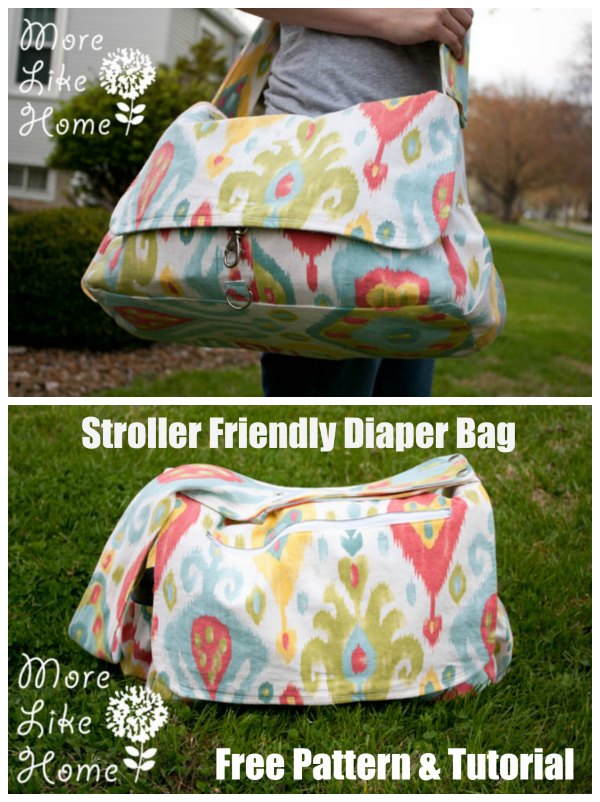 What you will need to make the Stroller Friendly Diaper Bag
2 yards of outer fabric. The designer used duck cloth and wouldn't use anything lighter if you want your bag to be strong and hard wearing
2 yards of quilting cotton for the lining. If you use something like duck cloth you could leave off the interfacing
2 yards of interfacing. The designer used mid-weight sew-in
One 18″ separating zipper (or longer and you can cut it down)
Two 12″ zippers
Two 6″ zippers
20″ of 1/4″ elastic
One D-ring
One swivel hook clasp
Six sets of heavy-duty metal snaps together with the tool you need to attach the snaps