Lilly Crossbody Bag (with video) sewing pattern
|
All posts may contain affiliate links.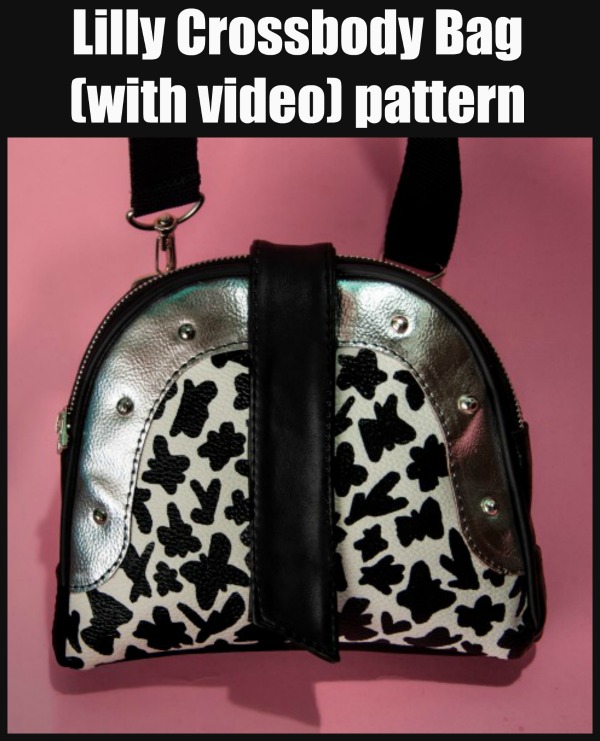 This is a practical little crossbody bag that is perfect for carrying your daily needs. Suitable for a wide range of fabrics and materials, this fun shaped bag will be great to carry every day.
The Lilly design is a practical crossbody bag and its small size makes it perfect for carrying those daily use objects! Its magnetic closure on the closing strap and its unique shape makes it both fashionable and safe for holding your basic necessities.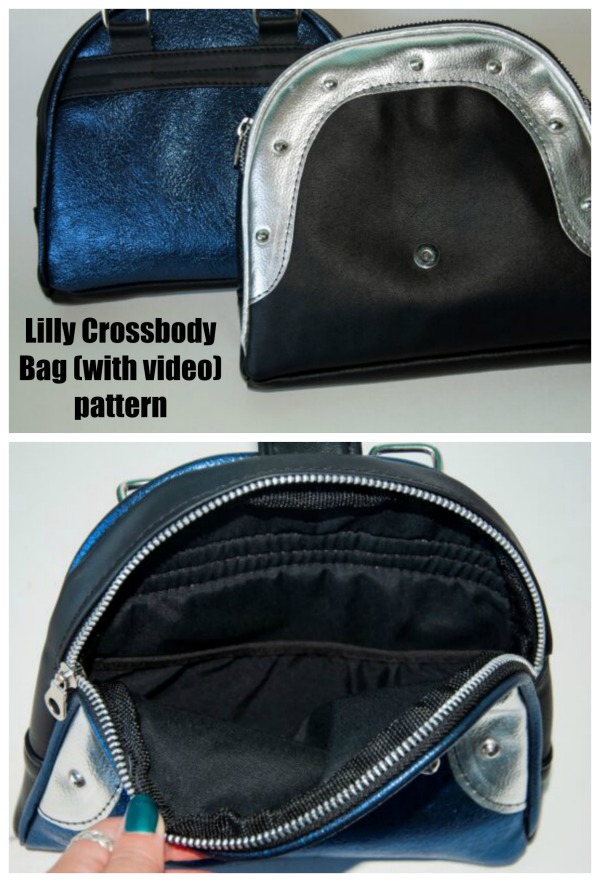 Skill level:
And the best part this is an easy to sew pattern, that is perfect for a confident beginner/ intermediate sewer. There is a sewalong video so you can watch one being made and follow along. Note – binding is used on the lining of the bag.
Skill level:
When you have finished making your very own Lilly Crossbody Bag it will measure approximately 7.5″ (19 cm) tall by 8.6″ (22 cm) wide by 1.18″ (3 cm) deep.
Recommended fabrics:
The designer says that quilting cotton or canvas is a great fabric choice for this bag. Vinyl/ faux leather is what the designer used but it requires a sewing machine that can handle multiple layers.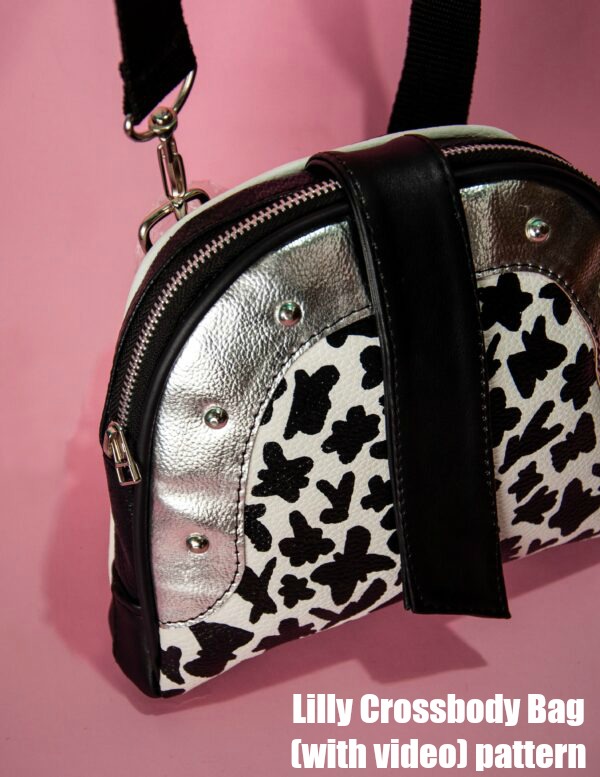 What you will need to make a Lilly Crossbody Bag:-
1/4 yard of exterior fabric,
1/4 yard of lining fabric,
1/4 yard for accent, piping and straps (this is optional),
1/4 yard of interfacing,
One zipper 11.8″ (30 cm) long,
One zipper slider,
One magnet snap,
6.3″ (16 cm) of elastic ribbon,
Two circle rings, d rings or rectangle rings,
One slider buckle 1¼" (3 cm),
Two swivel hooks 1¼" (3 cm),
A 51″ (130 cm) bag strap (1¼" / 3 cm),
Bias tape (to cover up internal raw edges),
Optional: 7 rivets,
A sewing machine.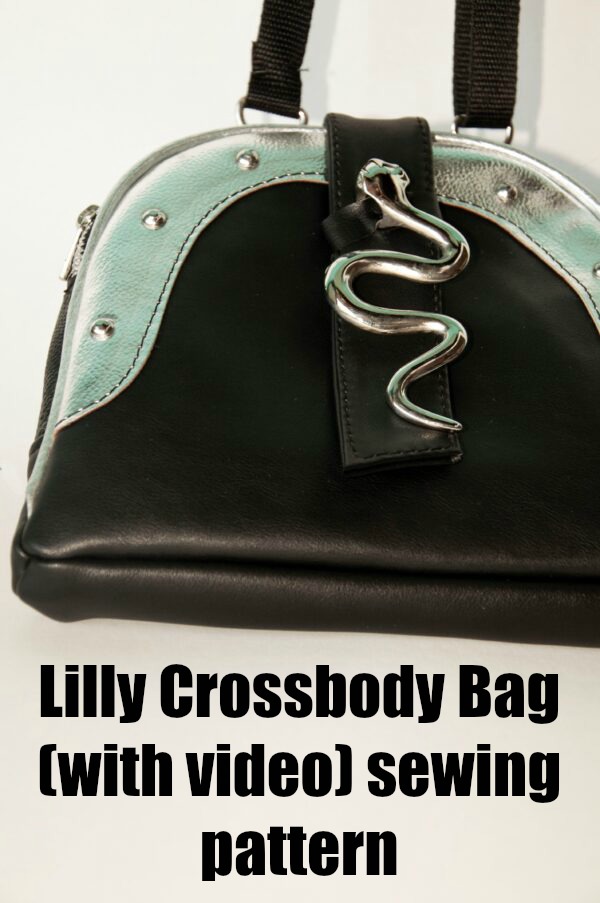 The designer has produced an 18-minute YouTube video of the making of the bag which you can view by clicking here.
The pattern includes instructions describing each step detailed with clear, computer-generated graphics. Full-size printable pattern pieces included. Available in a4 and letter size paper.
And if you like this pattern from this designer, Intra.Black, then click on the red button below to see her other patterns.
See all patterns from this designer here
Sew more crossbody bags and you'll be happier - we promise 😉
For the easiest shopping and days out, you can't beat a crossbody bag for leaving you hands-free. We've got 60+ of our favorite crossbody bag patterns hand-picked for you in the store. Go to the shop page to find them all saved by category.