Amelie shoulder bag sewing pattern
|
All posts may contain affiliate links.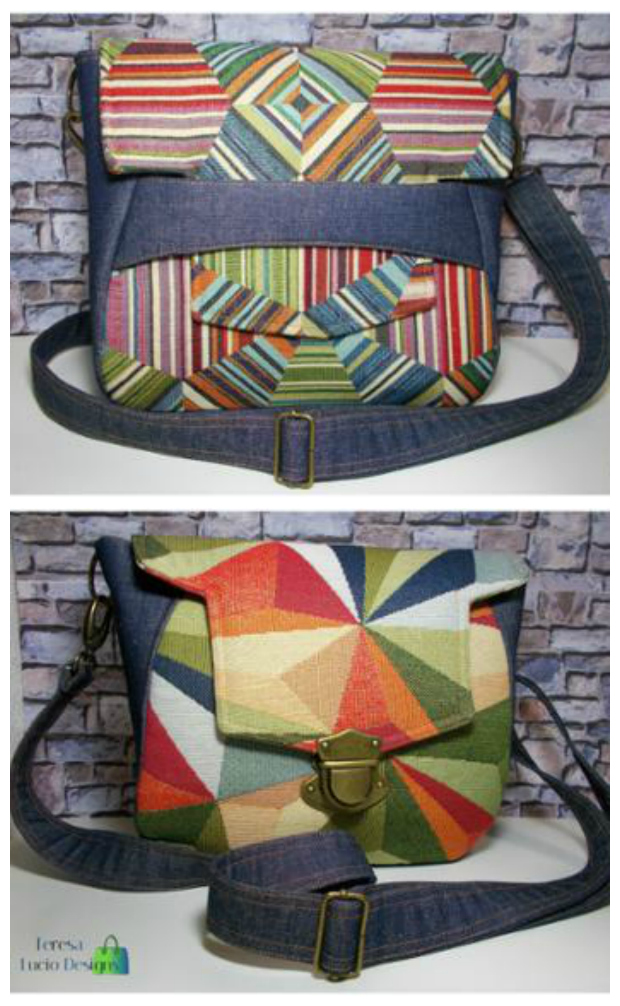 The Amelie shoulder bag, designed by Teresa Lucio Designs, is another success on the highly competitive bag-making scene. Teresa has been active in the bag making community for a while now in Facebook groups and is steadily releasing her range of bag sewing patterns with innovative designs.
She has assembled a team of excellent and experienced pattern testers who create quite a gallery of inspiration, each spinning their own unique style and fabric choices on her patterns.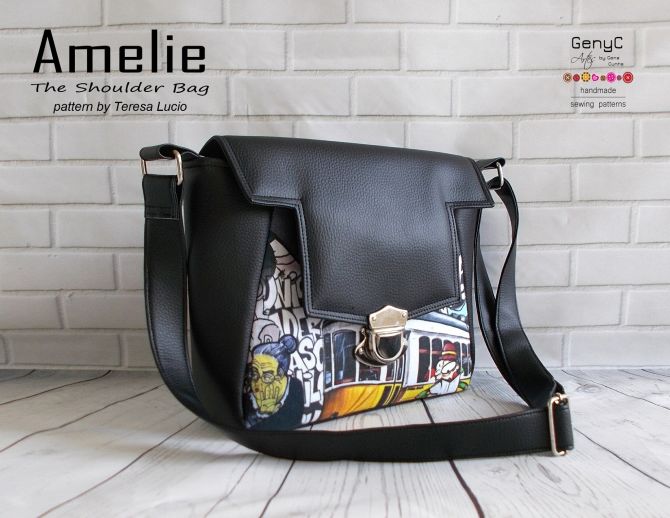 PATTERN DETAILS
Size: 10 ½"W x 9 ½"H x 3 ½"D
This bag is the perfect size for your essentials. It is both stylish and practical! It features one zip/slip pocket and an adjustable shoulder strap. It's large enough to carry your wallet, keys, phone etc.
This bag is offered in two flap options. Is a perfect tutorial for anyone starting out in sewing. Follow along with the instructions carefully and you will get a great result and make something you can use or give as a gift or even sell.
Comprehensive instructions with photos along the way.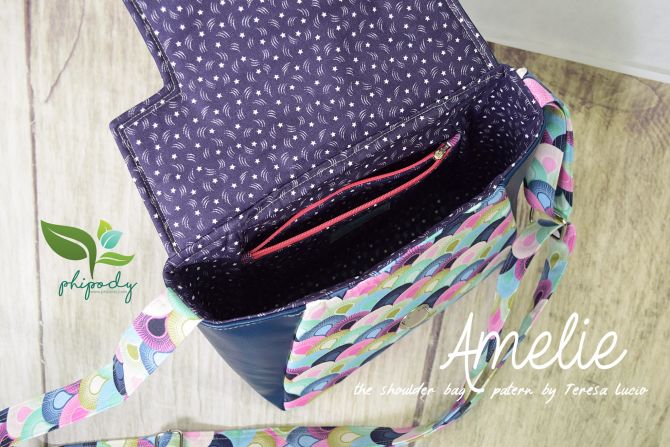 RECOMMENDED WITH THIS PATTERN