Durling Pouch sewing pattern
|
All posts may contain affiliate links.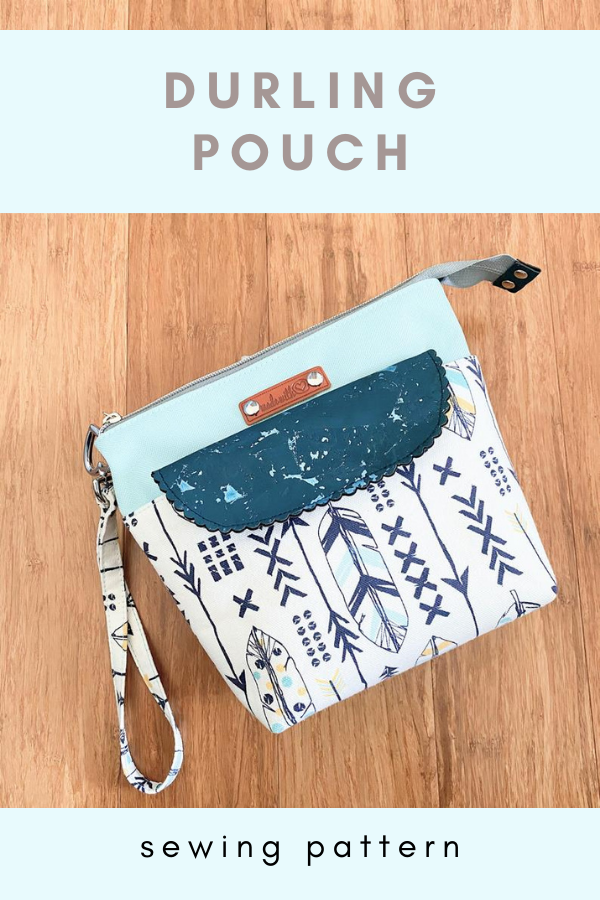 This is the Durling Pouch sewing pattern. What a cutie, and a pattern that has so many uses.
This cute zipper pouch/wristlet features a roomy front pocket with a magnetic snap closure on the flap. There are two slip pockets on the back and plenty of room inside for all of your essentials.
Please note this pattern calls for the zipper pull to be installed after the zipper tape is sewn in. You won't be able to complete this project if you don't split the zipper during construction. You must use continuous zipper tape for this pattern.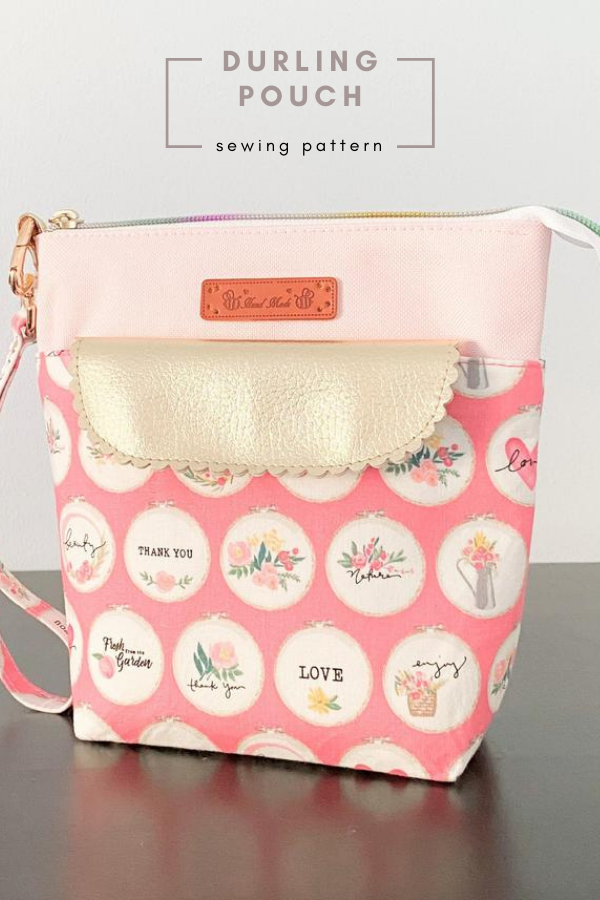 Sizing info:
When you have finished making your own Durling Pouch it will measure approximately 7.5″ wide by 7.25″ tall by 2.5″ wide.
What is needed to make a Durling Pouch:-
Outer Fabric # 1 – Canvas / Quitting Cotton 19″ wide by 8" tall,
Interfacing – Decovil Light (Fusible Fleece) 19″ wide by 8" tall,
Outer Fabric #2 – 19" wide by 3" tall,
Lining – Quilting Cotton 19" wide by 11" tall and 19" wide by 10" tall,
Zipper – 13" of #5 Zipper Tape & (1) #5 Zipper Pull,
Front Pocket Closures – one magnetic snap,
Scalloped pinking shears,
Zip End – 1.5" by 1.25" Vinyl (Cork) and two 6mm Rivet Sets OR Metal Zipper Cap,
Optional Supplies:
• Wristlet Strap – Outer Fabric #1 2" tall by 15" wide and (1) 0.5-inch Swivel Clasp and (1) Set of 6mm Rivets,
• Back Pockets Closures – Snaps (Metal OR Plastic),
• Tab – One ½-inch Grommet,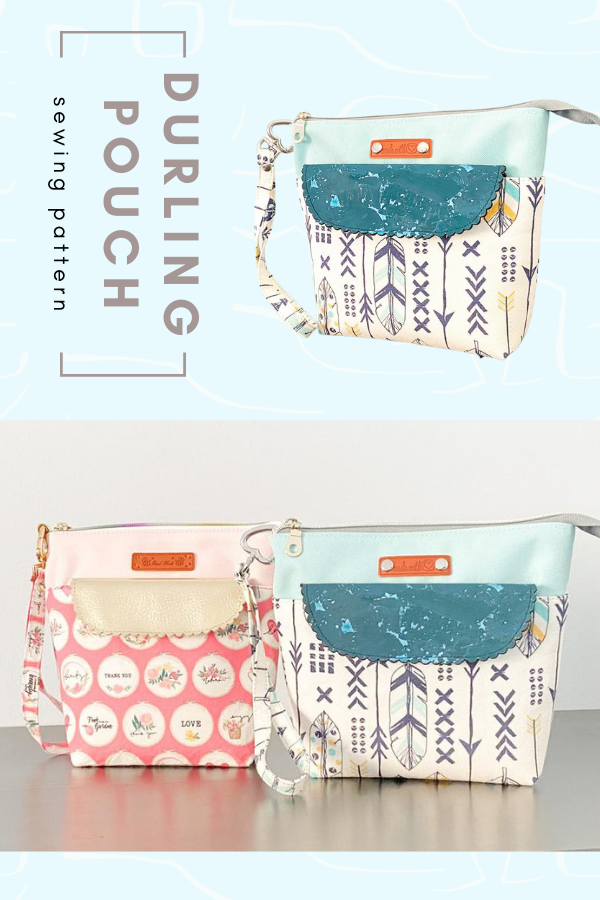 The pattern is a pdf instant download pattern with step-by-step photos and instructions. You will be provided a list of all cuts needed along with a printable pattern for the front flap.
If you would like to download the pattern you can click on the blue button below.
And if you would like to see other bag sewing patterns from this designer then you can click on the red button below.