Little Zippy Pouch sewing pattern (2 sizes)
|
All posts may contain affiliate links.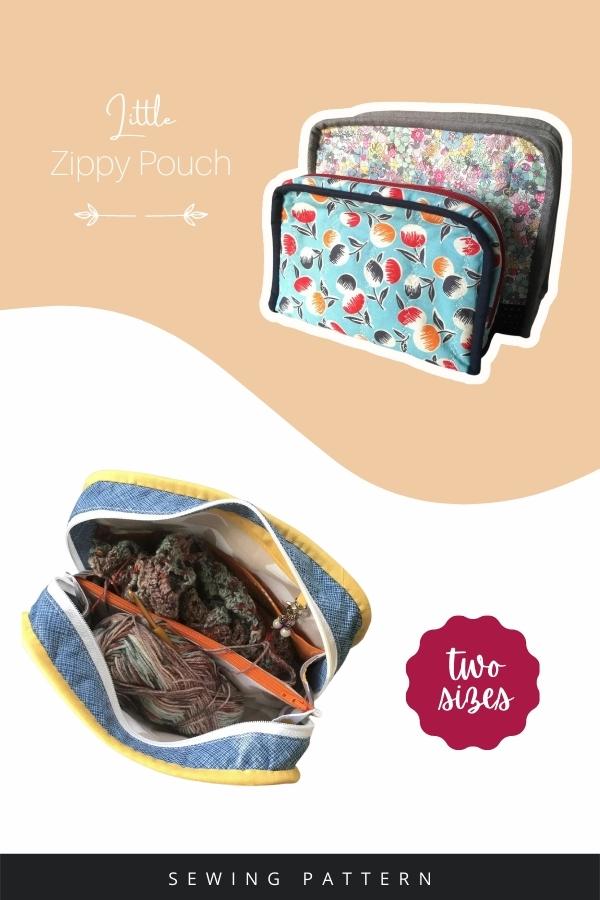 This is the Little Zippy Pouch pdf sewing pattern that comes in two sizes from the designer Fabric & Flowers. This boxy zipper pouch has accent binding, and a surprise inside. Open it up to reveal a roomy zipper dividing pocket – so handy for keeping things little bits and pieces together and to create three separate compartments for storage.
This awesome zippy bag will make a great sewing, knitting, toiletry, or make-up bag as it's very roomy and the internal zip pocket helps to divide and organize the contents. Having the pattern available in two sizes gives you the opportunity to sew it just right for you and what you need to store or carry.
Sizing info:
When you have finished making both of the Little Zippy Pouches they will measure approximately:
The Little Zippy Pouch = 8" wide by 5" high by 3" deep.
The Not So Little Zippy Pouch = 9.5" wide by 7" high by 4" deep.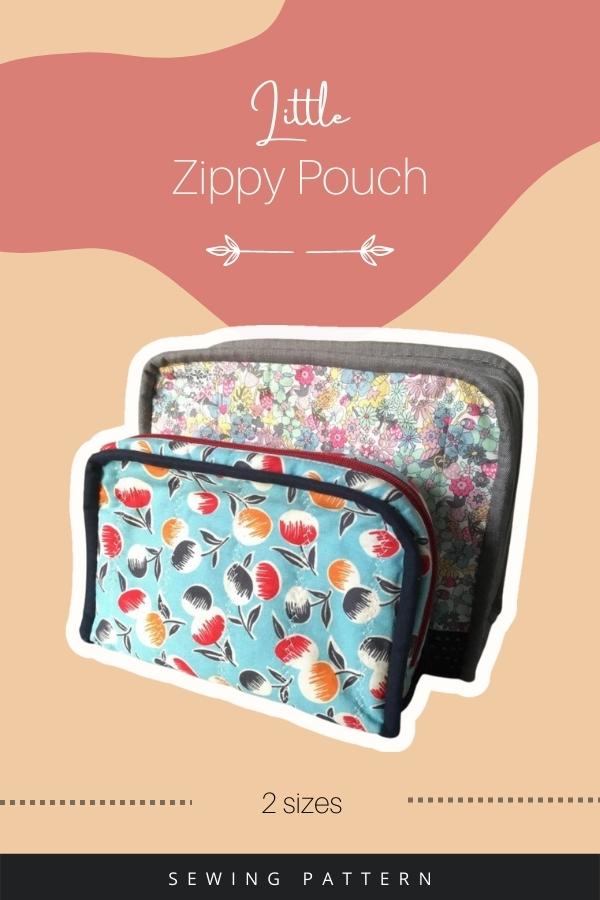 Skill level:
To be able to complete this project the designer says that you will need basic knowledge of how to use a sewing machine and hand-sewing. The step-by-step instructions and pictures that the designer gives you means that sewers of all levels should be able to make this lovely Pouch.
The pattern:
When you download this pdf pattern there are twenty-two pages in this pattern guide in total – two for templates and the rest showing step-by-step instructions for how to make a (Not So) Little Zippy Pouch, followed by details for an optional slip pocket if you would like to try and organize everything even more. There is also space to write down any changes/additions that you make.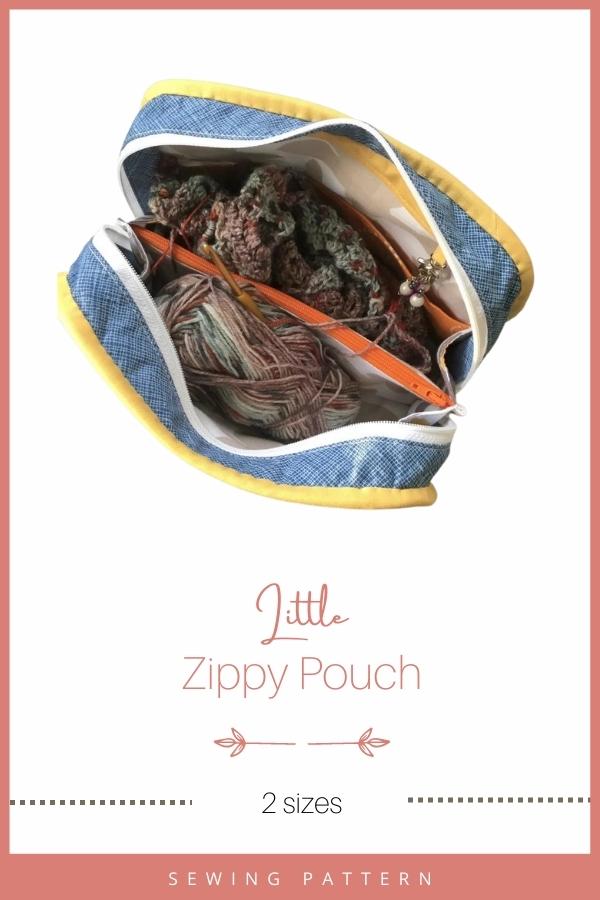 If you would like to download the pattern you can click on the blue button below.