How to sew double-sided bag straps tutorial.
|
All posts may contain affiliate links.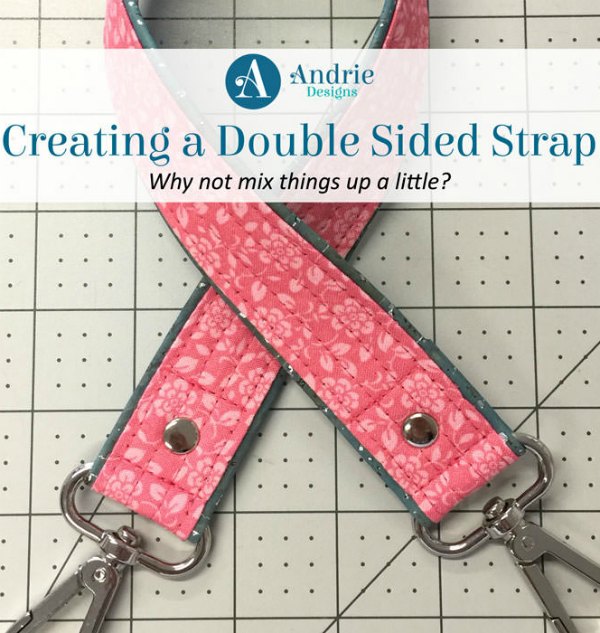 We don't bring you many "How to" tutorials, but when we do they are always very popular. Today we have a gem of a FREE tutorial from a first-rate bag designer, Andrie Designs. So if you would like to know "How to sew double-sided straps" then click on the link below and have a go yourselves.
The designer classes a strap as 'double-sided' if it has one material (such as quilting cotton) on one side and a different material (such as cork or leather) on the other side. To make it really stand out, the designer likes to make the 'top material' slightly narrower so the 'bottom material' can be easily seen down each side.
This same technique works just fine if you want to make the entire strap from two different prints of cotton too.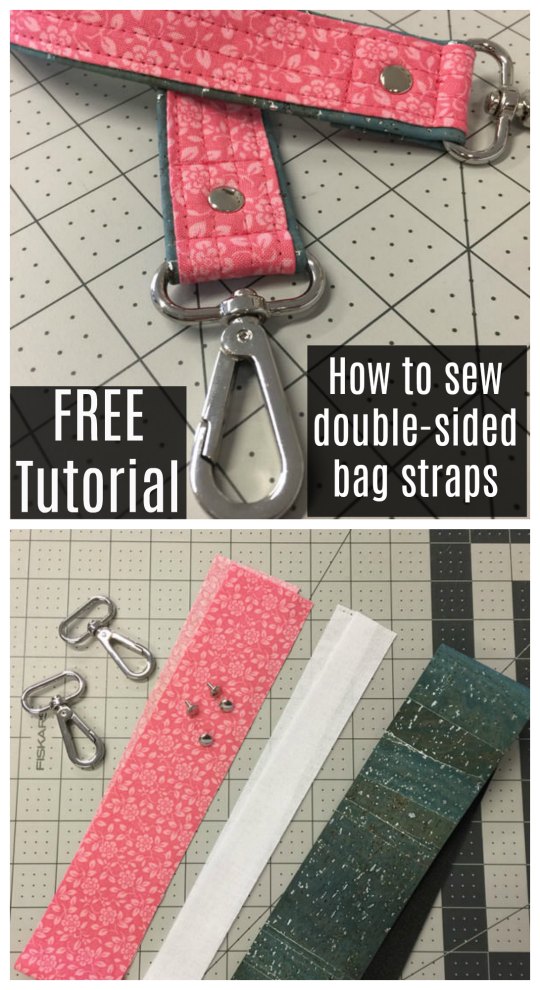 To make a double-sided strap you will need:
A piece of 'top material'. The designer used quilting cotton.
A piece of light-medium weight fusible interfacing.
Two swivel hooks. The designer used 1 1/4″ (3.2cm) size.
Rivets to finish (optional). The designers are 0.35″ (9mm) size.