Two Tone Tote – FREE pattern & tutorial
|
All posts may contain affiliate links.

A lady can never have too many Tote Bags. Endlessly practical, for shopping, day trips, taking the kids to school, for work, school or college, carrying sewing or project supplies – we all need a collection of fun and fabulous tote bags.
Here's a Two-Tone Tote Bag with a FREE pattern and tutorial, where you can make the bag in two different styles.
The inside is fully lined and the bottom is squared off to help it stand up, which also gives the bag more room.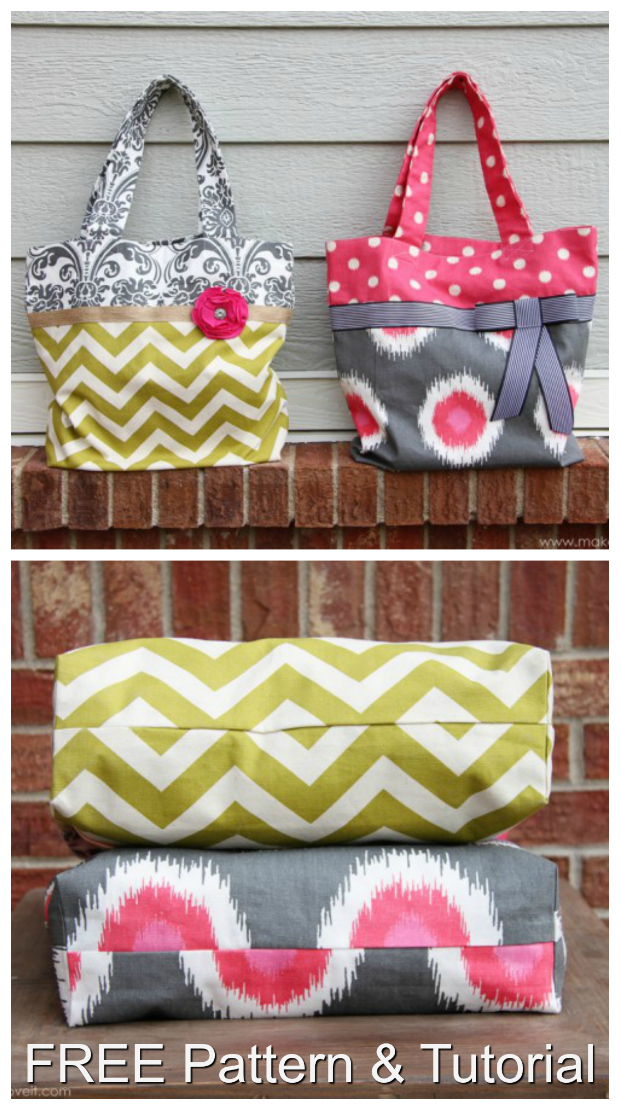 If your fabric is not thick enough when squared off to allow the bag to stand up, then you should consider adding interfacing to all the fabric pieces. How stiff you want to make it is up to you, and also depends on what you will be carrying. Interfacing, batting and fleece also add strength to your bag and can prevent sharp corners poking into the fabric.
The finished Tote Bag measures 17″ wide by 15″ tall.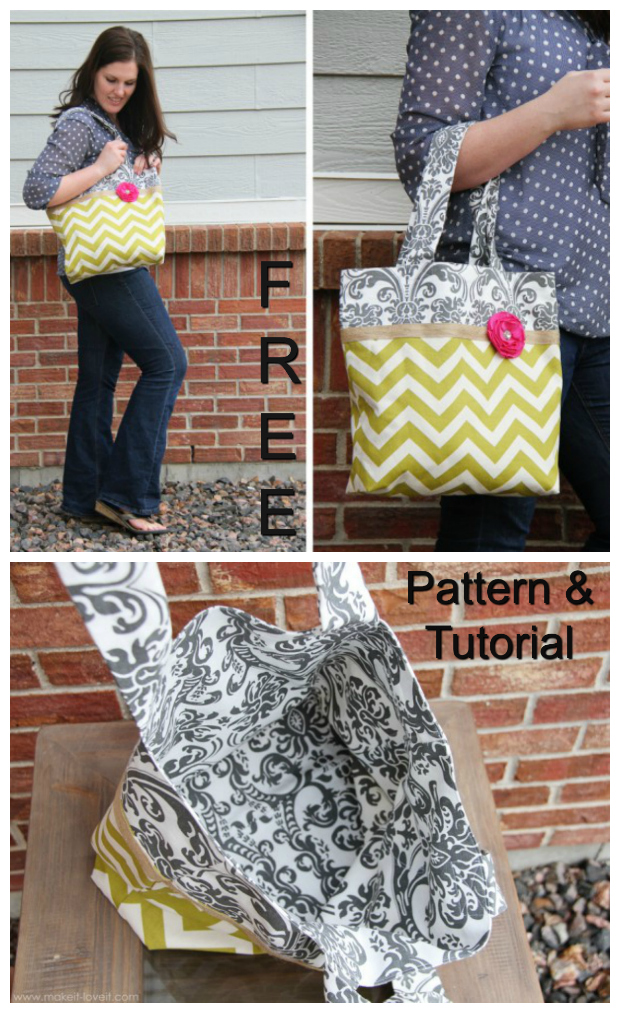 What you will need to make the Two-Tone Tote
1/2 yard of outer base fabric (something thick like upholstery fabric, canvas, linen, home decor fabrics or duck cloth makes for a strong bag)
1 yard of upper and lining fabric – there are so many pretty quilting cottons you can choose from
scrap fabric for flower/other embellishments