Large Denim Tote Bag FREE sewing pattern
|
All posts may contain affiliate links.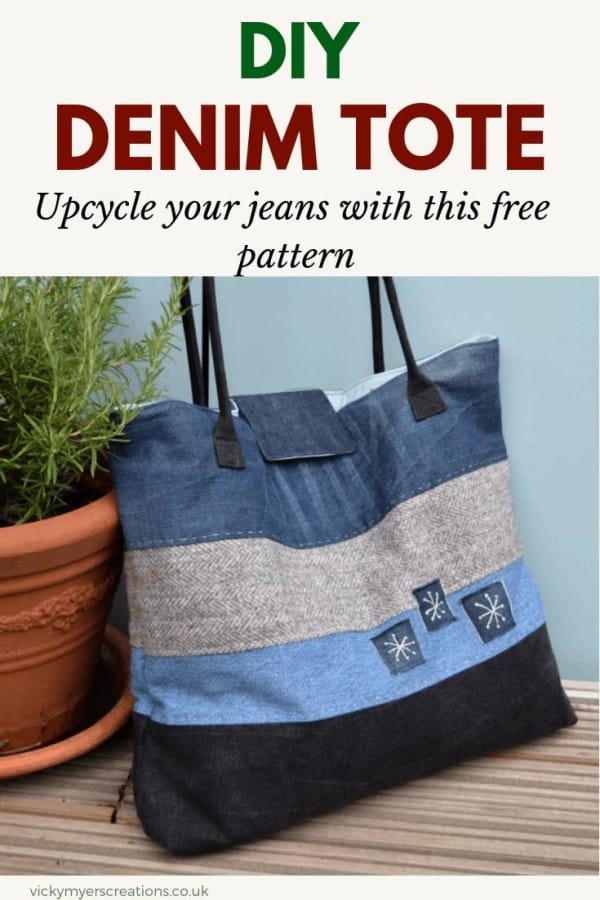 Here is a fabulous FREE sewing pattern to make a Large Denim Tote Bag.
The designer, Vicky Myers Creations, shows you how to make this large Tote Bag with a variety of upcycled materials. She adds hand stitching for embellishment and adds homemade padded fabric handles plus a magnetic closure.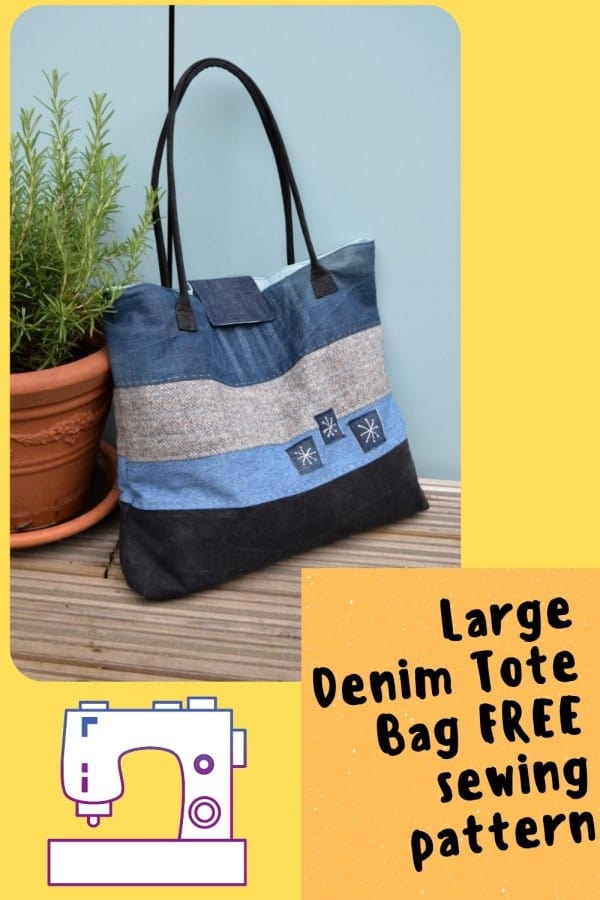 Sizing info:
When you have finished making one of these Denim Tote Bag's for yourself it will measure approximately 20″ by 18″ by 3″, with handles that are 28″ long.
Vicky made this bag for herself, at the time in her life where she had toddlers and all that entails in terms of spare nappies, a packet of wipes, various toddler cups, and snacks, an extra cardigan, etc.
If you would like to download the Large Denim Tote Bag FREE pattern then click on the purple button at the end of this post.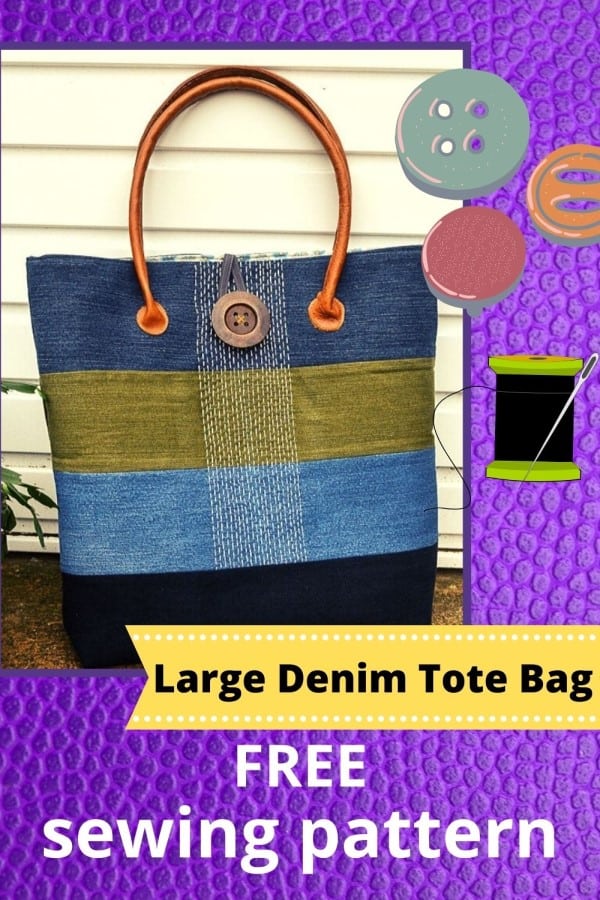 A bit later in life when the toddlers were no longer toddlers Vicky decided to HACK her Large Denim Tote Bag pattern. She changed quite a bit of the bag including making it smaller as she didn't need to carry so much stuff for her little ones. She actually changed the following:-
The bag handles – changing the fabric handles to leather corded handles,
Internal pockets, swapping two zip pockets to one zip pocket and one slip pocket,
The external decoration to the bag, changing the embroidery style
The size of the bag,
Bag closure.
So now you have a choice of the two patterns, the original larger bag, or the later smaller bag. One or both might just be perfect for you. Take a look through your stash to see what would work, or grab some other clothes and get to recycling!
If you would like to download the Smaller Denim Tote Bag FREE pattern then click on the red button below.
Click here for the original FREE pattern
Click here for the updated FREE pattern
Downloading this free pattern? Great! You would make our day if you 'bought us a coffee' to help with the site running costs. Thank you.

Sew more tote bags and you'll be happier - we promise 😉
When you just need to sew and don't want to get into a really complicated project, you can't beat a classic sewing pattern for a tote bag. We've got 50 of our favorite tote bag patterns hand-picked for you in the store. Go to the shop page to find them all saved by category.