Angelina Tote Bag pattern
|
All posts may contain affiliate links.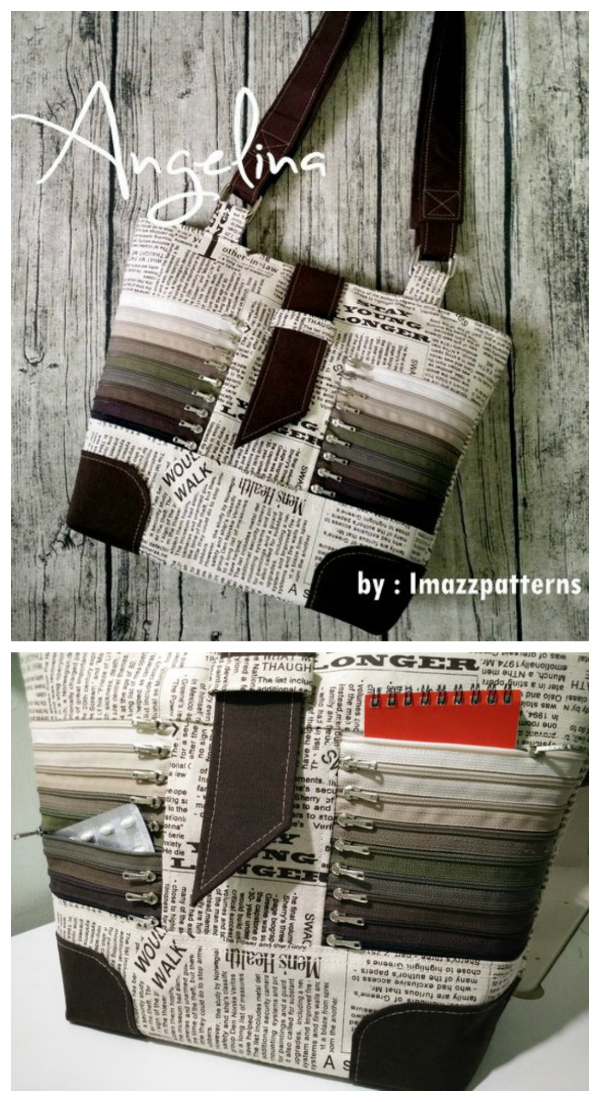 If you love big stylish bags then this is definitely the bag for you! Shall we say unique? Oh yes, we've never seen a bag with such interesting features as these zipper pockets on the front of the bag – made up entirely from zippers! You can really let your imagination and design skills free and explore all the options with this fabulous zipper idea.
The Angelina Tote bag is a classy bag that is both unique and sophisticated. Totally practical and yet stylish and interesting to look at as well. Check out all the photos below for ideas how you can mix and match fabrics for this bag and create inspiring designs with the zippers.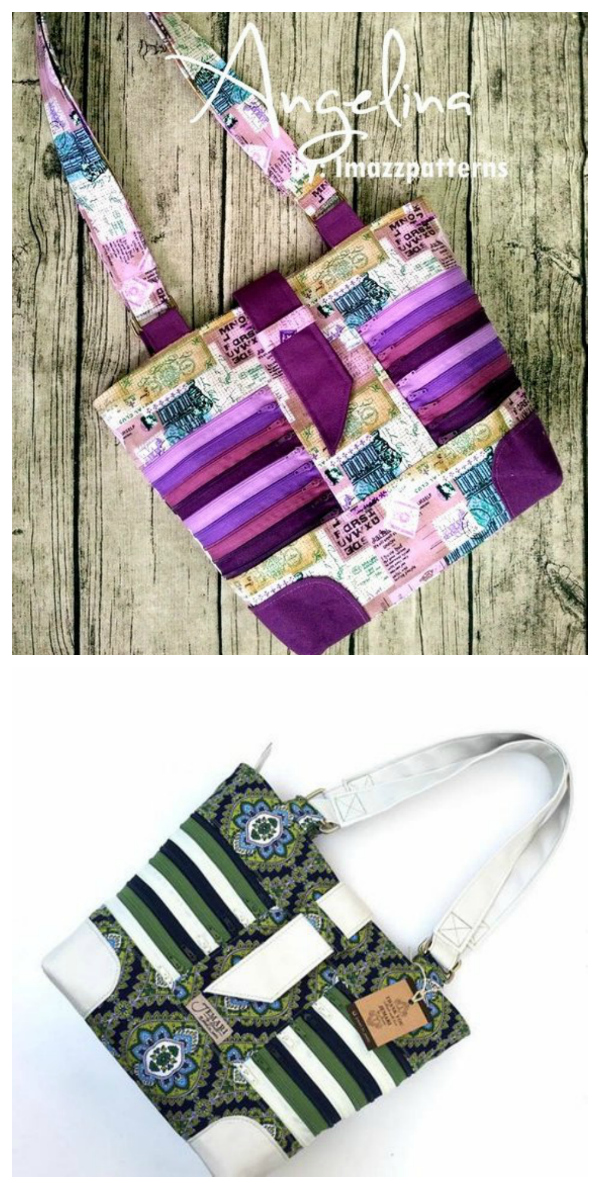 The main feature of Angelina is her two zippered pockets in the front. The nine zippers on each pocket provide easy access as you can choose any of them to unzip to retrieve the things inside. A thumb drive will fall deep to the bottom of the pocket, so simply unzip the lower zipper to get it. At the back of Angelina is a concealed large pocket to keep your valuables secure.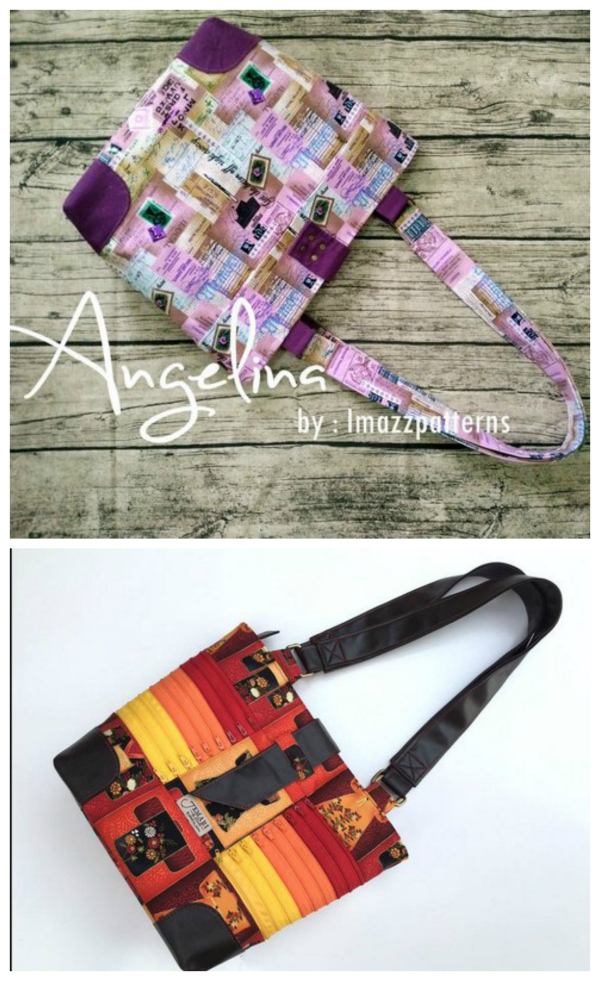 With metal accessories and the right fabric choice, Angelina will have a classic look. She is large enough to carry wallets or other personal things, and when finished she measures approximately 11 ½" high by 16″ long by 5″ deep. This pattern comes with very detailed instructions with more than 180 pictures so you can't do anything but have fun and be successful with this pattern.
See all the patterns for this designer
This one wasn't quite right for you? What about these instead?
Want even more purses and handbags to sew? Our shop is packed full of hand-picked favorites from talented designers, big and small. Here are a sample selection you might like. Check them all out in our shop.