Ashley Drawstring Pouch Free sewing pattern
|
All posts may contain affiliate links.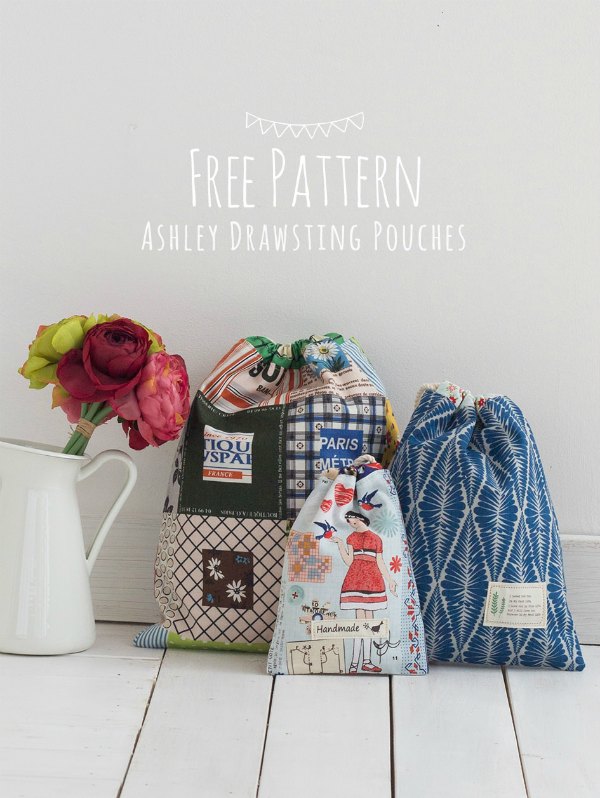 This fabulous designer over the years has produced an amazing number of quality bag patterns and sometimes she gives one away for free. This is one of those times and this is the Ashley Drawstring Pouch Free Pattern from I Think Sew.
A drawstring bag was the first sewing project I ever made so I know these are very beginner-friendly. Back then I couldn't even sew a straight line, but a pattern like this is very forgiving and it's so rewarding to sew your first project and make something immediately usable. These are great for teaching someone to sew, but also handy every day for all of us as storage bags, gift bags and so much more.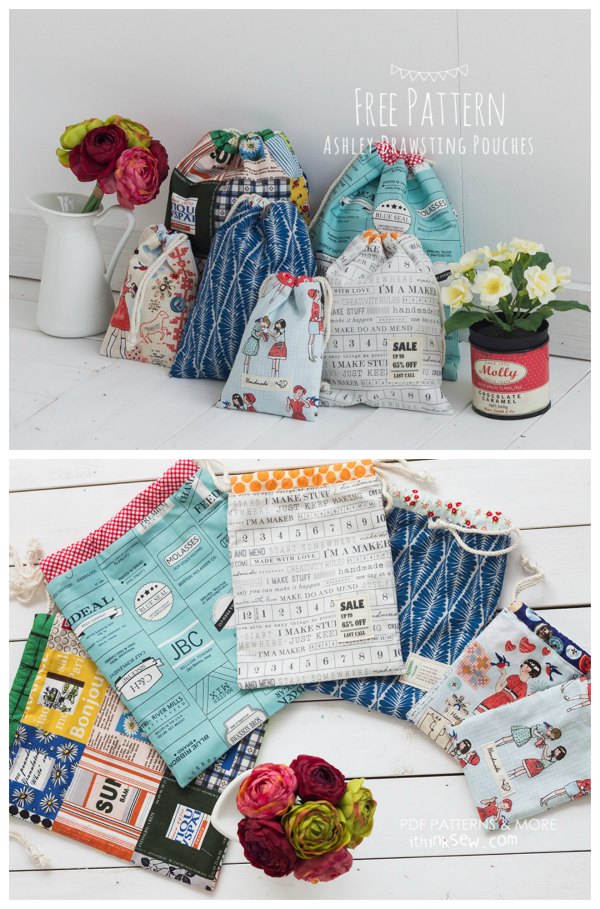 The absolutely adorable Ashley Drawstring Pouch comes in three convenient sizes, small, medium and large, meaning they are perfectly suited for various occasions. It's a wonderful project for anyone looking for a fantastically versatile pouch.
If you decide to use waterproof fabrics then these pouches become really durable. You can use these pouches for any number of things like pouches for shaving kits, makeup bags, or even personal pencil cases.
Check out the article on how to laminate your own fabrics so you can make any of your existing cotton fabrics wipe clean.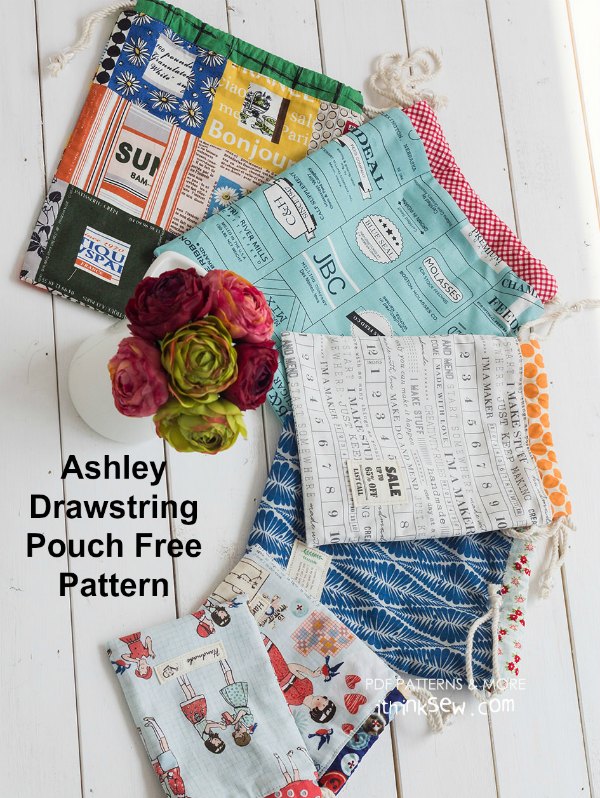 Sizing info:
When you have finished making the Ashley Drawstring Pouches they will measure approximately:
Small pouch = 5″ wide by 7″ high.
Medium Pouch = 7½" wide by 9½" high.
Large pouch = 9¾" wide by 12" high.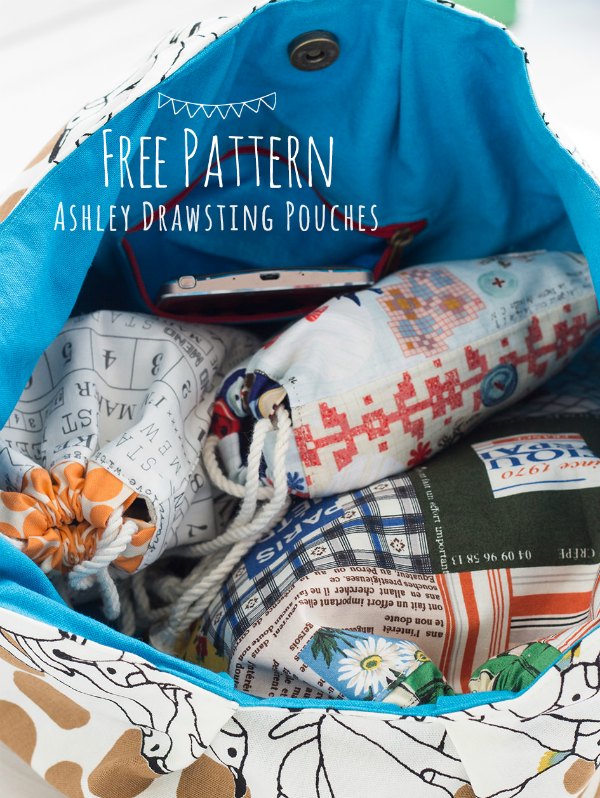 If you would like to try the free Ashley Drawstring Pouches pattern you should click on the link below. You may need to sign up to a newsletter or create a login on third party sites in order to access free content and downloads.
Want MORE Free sewing patterns?
Want to find more
FREE sewing patterns
for bags and more? Why not follow the Sew Modern Bags board dedicated to our favorite FREE sewing patterns here. Pin and save your favorite bag sewing patterns to your own boards for later. Don't forget to pin this article too.
More storage and organizers to sew
Want even more ideas for projects to sew for storage and organizers? We love to sew bags that help to keep things neat and tidy. Check out a few recent storage ideas to sew from our store.