Simple drawstring backpack – FREE tutorial & pattern
|
All posts may contain affiliate links.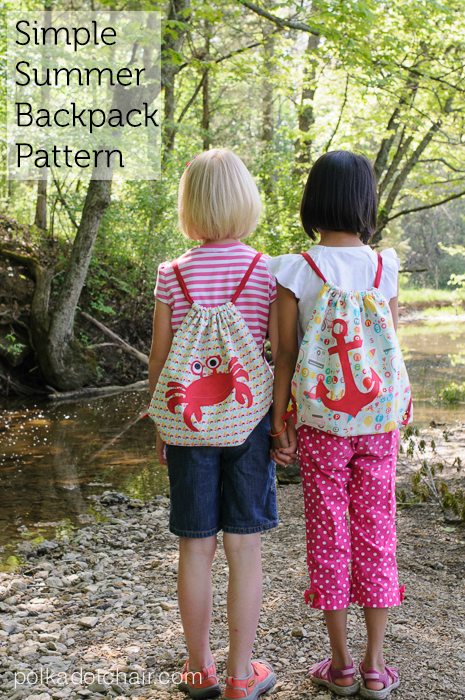 With over 10 years of tutorials on her site, this designer produces really great patterns and tutorials. This time she has designed a super simple drawstring backpack which comes with a FREE tutorial and pattern. She has even included a FREE download for the applique shapes featured on the backpack.
These drawstring backpacks are perfect for kids as they are simple, lightweight and large enough to carry around their essentials, whether they are out walking or riding on their bike. We really love the summer and beachy feel to them. Pick some pretty fabrics and go to town with color and the fun applique shapes.
What you will need to make the Simple Drawstring Backpack