DIY Poolside Splash-Proof Pouches FREE sewing pattern
|
All posts may contain affiliate links.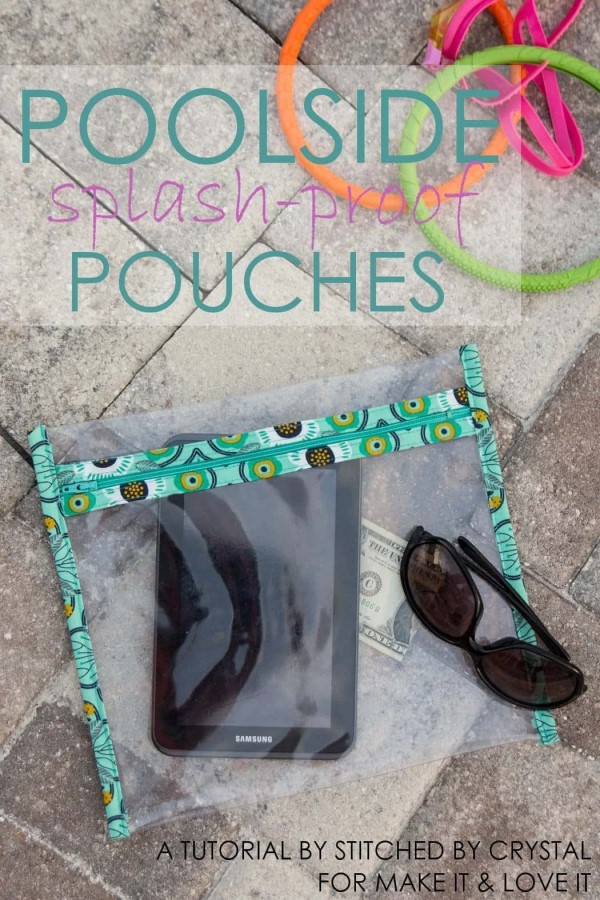 This is the DIY Poolside Splash-Proof Pouches FREE sewing pattern from the designer Stitched By Crystal and shared by Make It & Love It.
If you spend lots of time at the pool or the beach, or even at splash parks then these DIY Poolside Splash-Proof Pouches will be perfect for you. These little vinyl pouches are perfect for keeping wet stuff out (or in). Anyone with a baby, a toddler, or small kids will find these easy and quick to sew pouches essential!
Please bear in mind that these little zipper cases are not completely waterproof. You cannot expect to be able to submerge them in a pool or the ocean and for everything inside to remain dry. With zippers and stitching, if you put them underwater then water will get in. However, the designer says that they can stand some pretty good splashing and keep everything inside dry. They are perfect for keeping your phone or tablet poolside or oceanside!
You can also use them to keep your wet stuff from soaking everything in your bag! You should make one to toss wet swimsuits in when you leave the pool!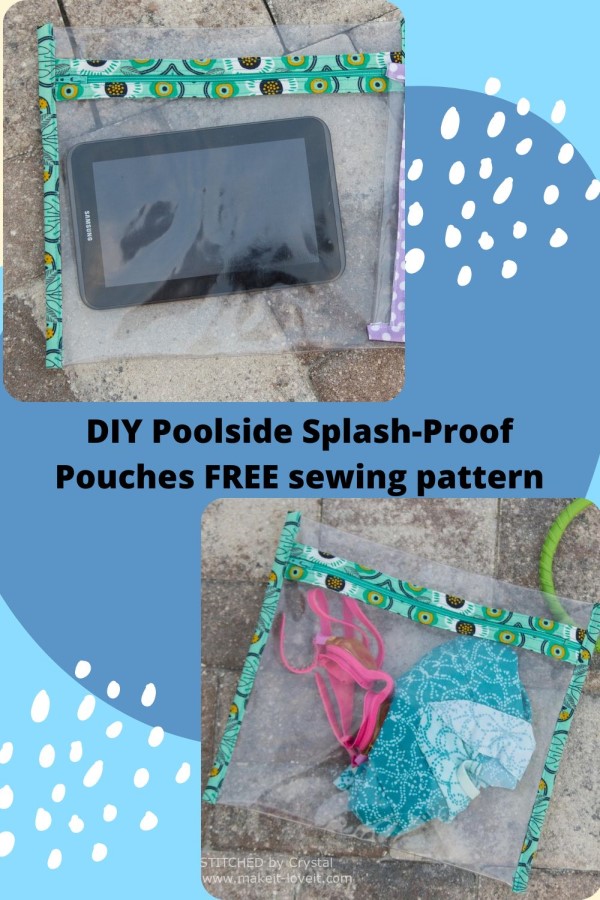 They can be made in various sizes, so make a small one for your phone, a bigger one for your tablet, and an even bigger one to tote your wet swimsuit home.
With the designer making these with see-through vinyl you don't even have to take your tablet or phone out of the bag to use it. The touch screen works perfectly right through the vinyl.
What's needed to make a DIY Poolside Splash-Proof Pouch:
Clear plastic vinyl,
Double fold bias tape. You can buy the prepackaged stuff or make your own.  The amount varies based on which size pouch you are making, but 1 yard of bias tape should be enough,
A zipper. Again, the size depends on the size pouch you are making; it needs to be at least as long as you want the width of your pouch,
Some clips, or use clothes pins or binder clips. You can't use pins because they will leave holes in your vinyl,
Check out our RESOURCES PAGE full of great recommendations and links for fabric stores and suppliers, interfacing and stabilizers, hardware resources, and zippers.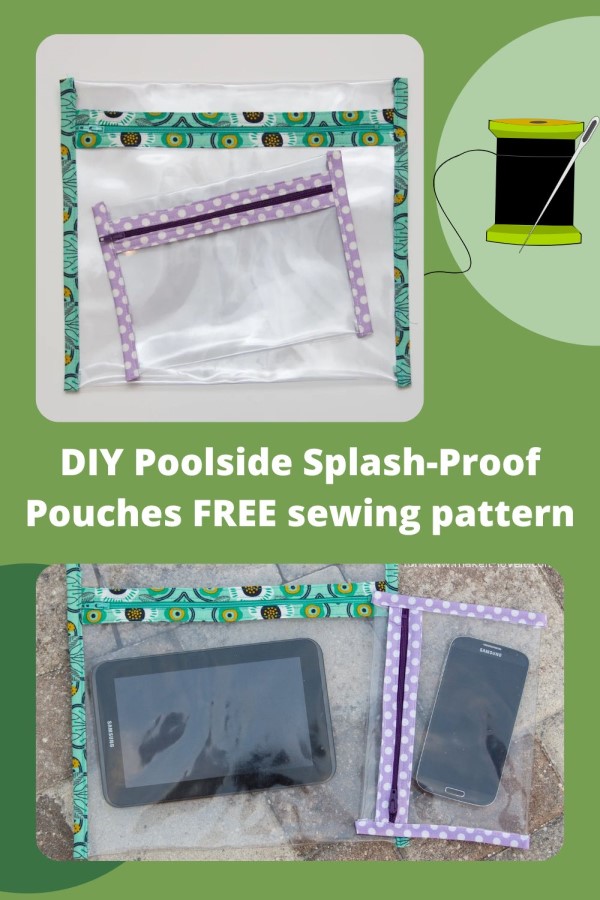 If you would like to follow along with the FREE step by step tutorial and create the perfect custom sized pattern, you can click on the purple button below.