Driftwood Handbag with Crossbody Supplement sewing pattern (with videos)
|
All posts may contain affiliate links.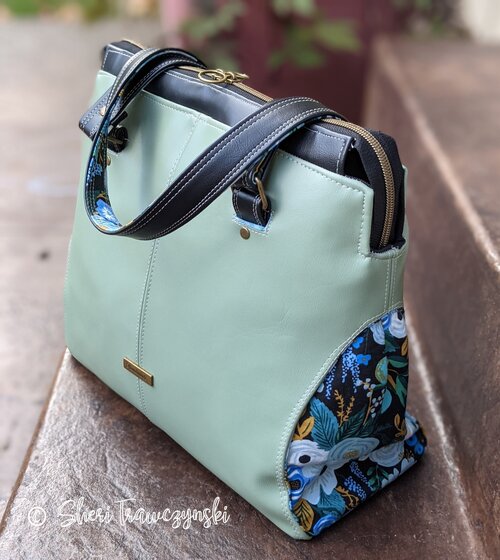 How luxe is the Driftwood Handbag?!
This bag features an interior slip pocket that is split into four sections and a zippered pocket. The bag handles are attached with hidden connectors that can be used for vinyl, cork, or fabric! The bag is generously sized without being too large. It can be made from various fabric mediums such as faux leather, vinyl, cork fabric, or quilting cotton.
This pattern has a few new bagmaking techniques that will be familiar to those that sew clothing, such as facings for a couple of areas. This pattern will be a very satisfying sew!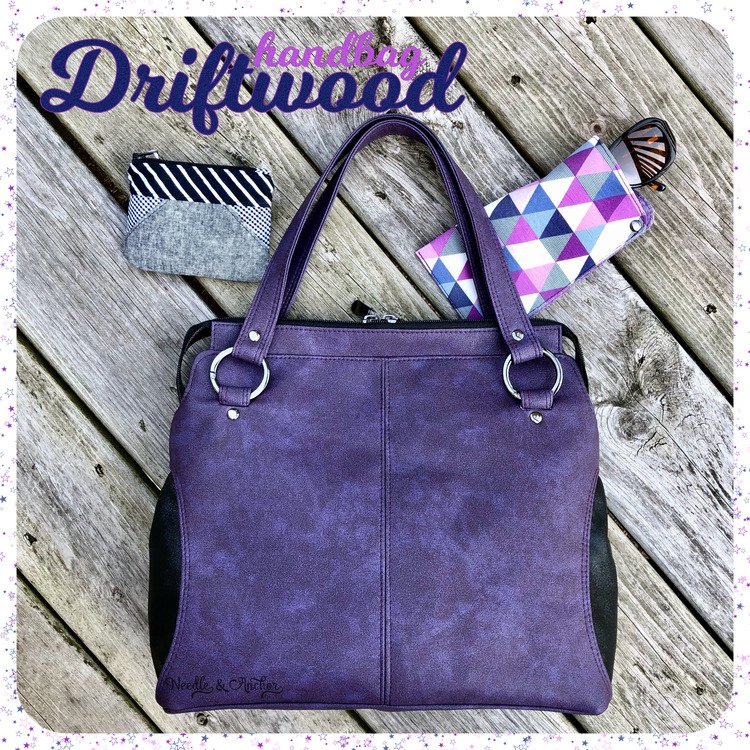 Skill level:
This pattern is for the ambitious beginner / intermediate sewer. You'll need to know how to install zippers, sew curves and be open to trying new techniques. You'll need to choose your materials appropriately and cut the exterior pieces mirrored.
Sizing info:
When you make yourself a Driftwood Handbag with Crossbody Supplement it will measure approximately 13″ wide by 12″ high by 5½" deep.
Video sewalong tutorials available:
A full 3-hour+ video comes courtesy of Ashtown Creations. Just click play on the button below.
There's another full 1-hour+ video from Bean Bags and Handicrafts Co for the Driftwood Handbag that you can watch below, by clicking on the play button.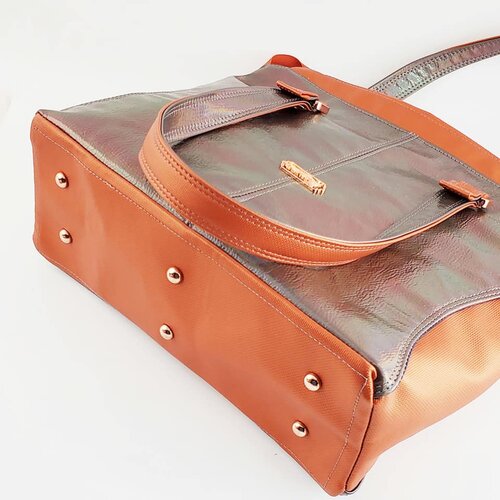 This pattern includes the following:-
FULL Sized Pattern pieces,
A Cutting List (to use instead of the included rectangular pattern pieces – to save the trees!),
Colorful and clear diagrams for most steps,
An A0 copy-shop file,
Labels to keep track of your cut pieces,
Video for this pattern (and is courtesy of Ashtown Creations).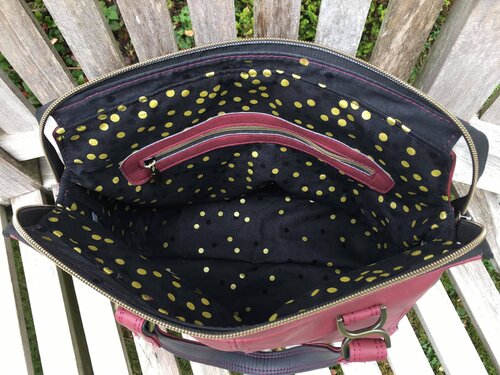 If you would like to download the pattern you can click on the blue button below.
And if you would like to see other bag sewing patterns from this designer then you can click on the red button below.
See more patterns from this designer here
Sew more crossbody bags and you'll be happier - we promise 😉
For the easiest shopping and days out, you can't beat a crossbody bag for leaving you hands-free. We've got 60+ of our favorite crossbody bag patterns hand-picked for you in the store. Go to the shop page to find them all saved by category.