All posts may contain affiliate links.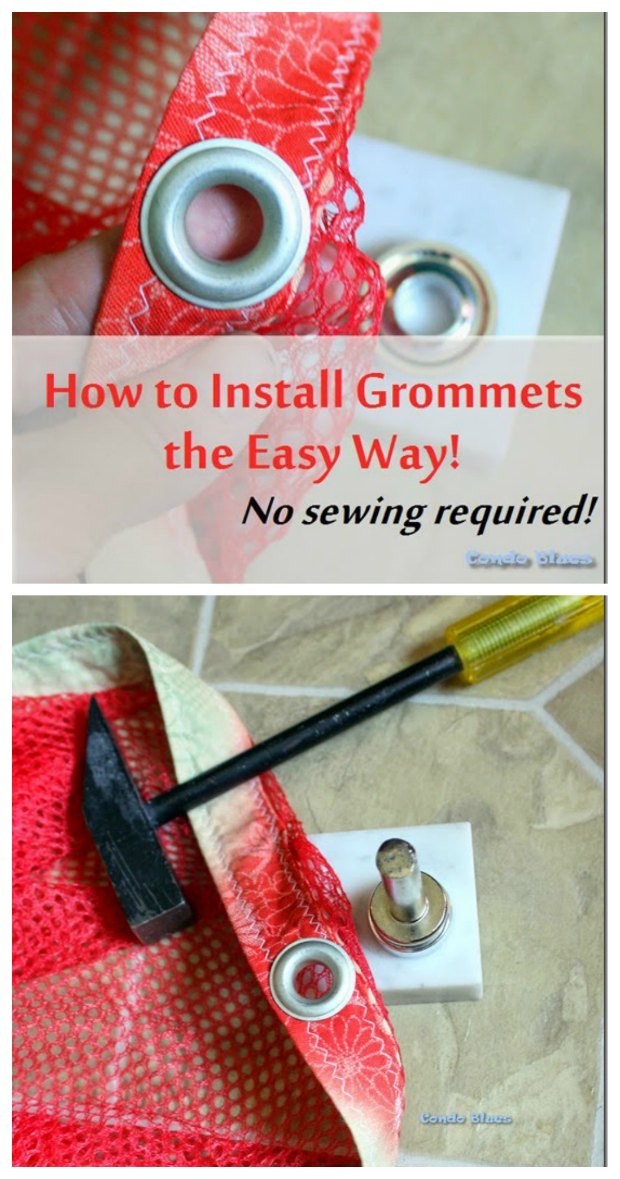 Hardware can be what really takes a bag from Ok to fabulous but some hardware is a little more tricky to use than others. Take the grommet (or eyelet) for example. It's certainly something you'd want to practice with a couple of times before adding one to a project you've slaved over and getting it bent or in the wrong place.
But grommets or eyelets of any size are certainly worth adding to your projects simply because they are hard wearing, look great, and can work as design details as well as important functioning parts of the bag, such as for drawstrings or handles.
This tutorial over at Condo Blues explains the options, the tools and how to set your grommets.