All posts may contain affiliate links.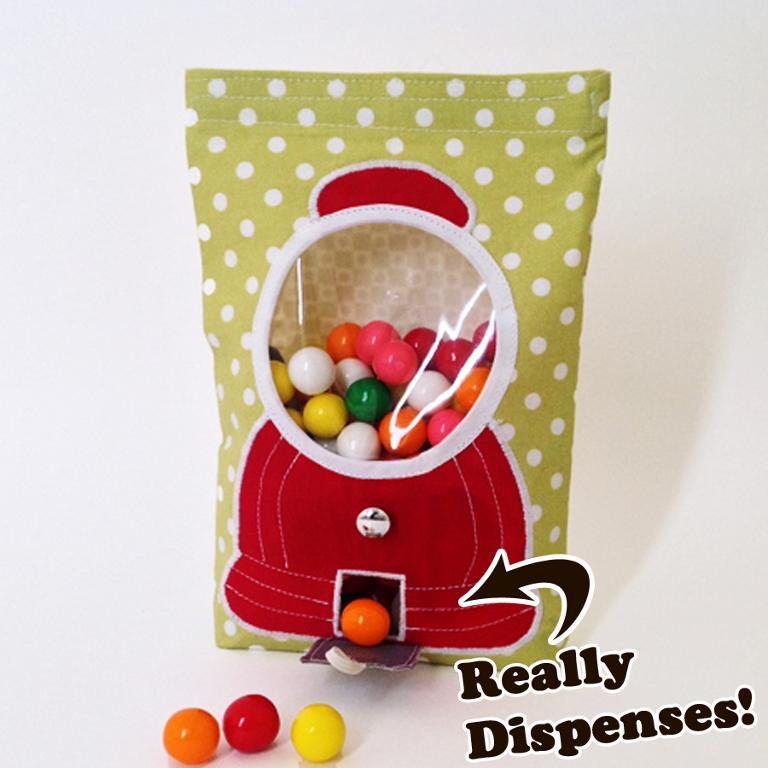 We love a fun novelty bag here at Sew Modern Bags. Sometimes there are only so many purses you can sew for yourself, so branch out a little into some other ideas.
We think this one is genius! This treat bag actually dispenses and is ideal for all sorts of treats and occasions. Change up your fabrics to suit the holiday or occaision.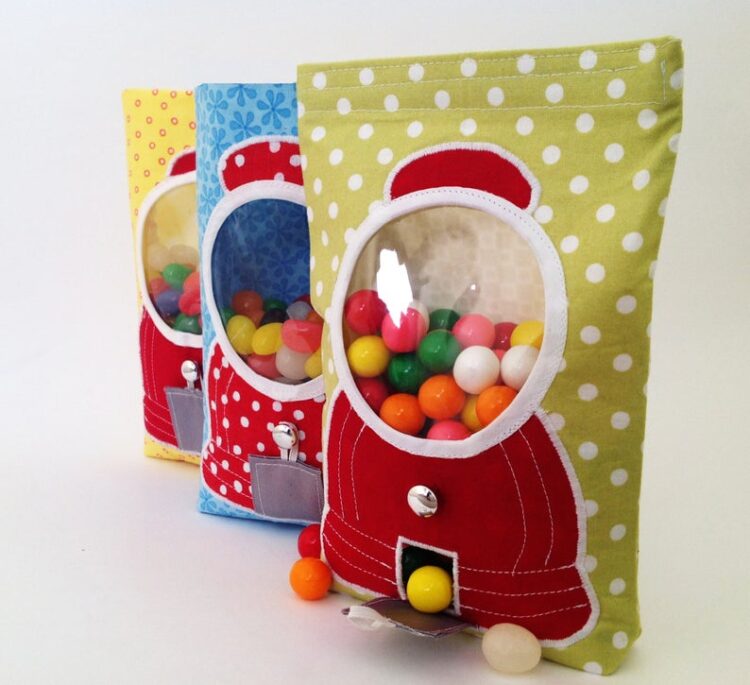 You can make these for Easter to dispense those cute mini eggs, or make them for Christmas to dispense seasonal treats. How about making them as the most adorable wedding favors with sugared almonds or similar!
The velcro closure at the top allows for easy filling.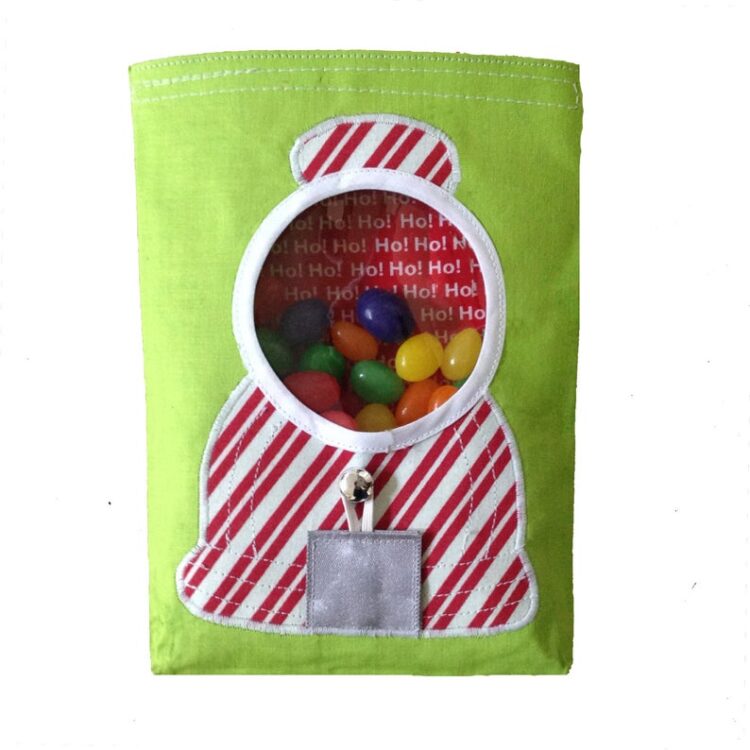 The bag really dispenses the little treats through an opening window at the bottom. You'll need a small button and a little elastic to close up the flap, and then open it to allow a treat to pop out to the delight of everyone who sees it!
Suggested fillings: any small candy (7/8″ in size or smaller) like jellybeans, mints, or gumballs, Jordan almonds (perfect for a wedding!), chocolate-covered coffee beans, marbles, Legos, or even change!
Sizing / Finished Measurements:
6 x 8 x 1″ (door opening – 7/8″x7/8′)
Materials:
Exterior and lining fabric – pick cute cottons in bubblegum colors or seasonal prints
double fold bias tape
elastic
Small silver button
1 Clear sandwich-size plastic baggie OR Clear vinyl – 5 1/2″ square