Satellite Bag – The perfect cross-body bag
|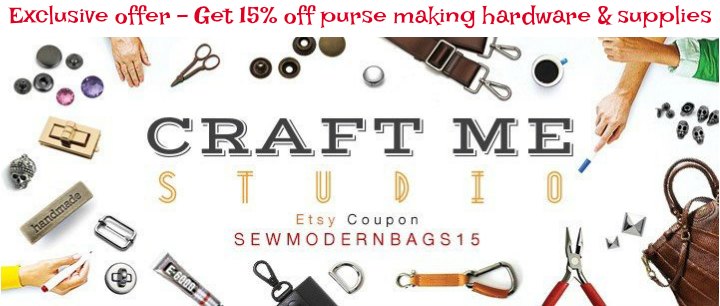 The Satellite Bag pattern has a 3-dimensional front pocket while the lining features several pockets. The bag comes together quickly and can be made in your material of choice, making it the perfect cross-body bag for your next outing. This medium sized bag has lots of interesting details but is still a relatively quick and easy sew.
The Satellite Bag features:
a zippered flap
a 3-dimensional front pocket
a magnetic zipper closure
two different kinds of pocket in the lining, an accordion pocket and a zippered pocket.
The finished bag measures 11″ long by 10″ high by 3-3/4″ deep.
What you will need to make The Satellite Bag
1 yard (0.9 metre) of Exterior Fabric
1 yard (0.9 metre) of Lining Fabric
1/2 yard (0.5 metre) of foam interfacing (By Annie's Soft and Stable, Pellon Flex Foam, Bosal In-R-Form, or automotive headliner)
2-1/2 yards (2.3 metres) of 20" wide Pellon SF-101 Shape Flex fusible woven interfacing
One 30″ double-pull handbag zipper
One 9″ all-purpose/dress zipper
Two 1-1/2″ o-rings (you can also substitute two 1″ rectangle rings)
One 1″ (2.5cm) metal slider
One magnetic snap
Have a look at this quick (45 second) trailer for the Satellite Bag online workshop.