Round Heavy Duty Bucket Tote – FREE sewing pattern
|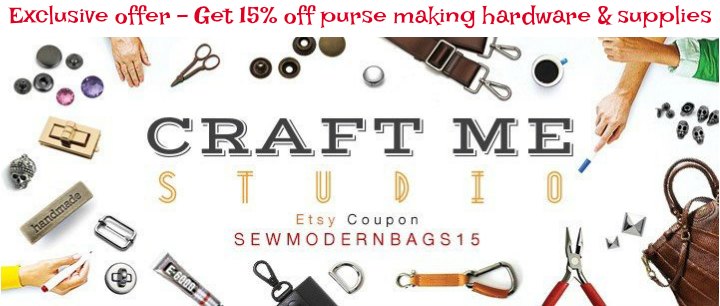 Here's yet another fabulous FREE pattern and tutorial found for you by Sew Modern Bags. This designer produces some of the most awesome FREE patterns you will ever see. Wonderful photos are provided as well as very detailed tutorials.
The Round Heavy Duty Bucket Tote is a generous bucket tote that you can keep all your tools of the trade in one place. It's super handy to take wherever you need to go: room to room or out and about. Fill it with DIY tools for those small repair jobs around the house. Keep it in your sewing room to collect items for your next project. Or, use one in the kitchen, bath or laundry to hold towels and more.
To give the bucket the stability it needs, it's important to use a heavyweight fabric, such as a cotton twill, canvas or even an outdoor or marine fabric. In the example shown, for extra toughness, canvas was used on the exterior as well as the lining. However, this does mean it's not the best option for holding anything wet. You could consider using a water-resistant lining, such as nylon or PUL, but you would then need to also consider extra stabilization for the sides and base.
The exterior pocket wraps all the way around the bucket. The pocket was divided into four even sections, but you could certainly adjust the sections to best fit your tools. Make some narrower to hold skinny tools or create two large pockets front and back to hold papers and patterns. It's up to you how you customize.
The tote finishes at approximately 12" high by 10" in diameter with a 6¾" deep pocket panel.
What you will need to make the Round Heavy Duty Bucket Tote
1 yard of 54″+ wide heavy twill or canvas for the main bucket and bucket lining
½ yard of 54″+ wide heavy twill or canvas for the bucket pocket panel
1¼ yard of heavyweight fusible interfacing
1 yard of ½" cotton rope
Four ⅜" metal grommets
All-purpose sewing thread in a color to match the main body and contrast with the pocket panel
Denim needle