Snap It Up Fabric Basket sewing pattern
|
All posts may contain affiliate links.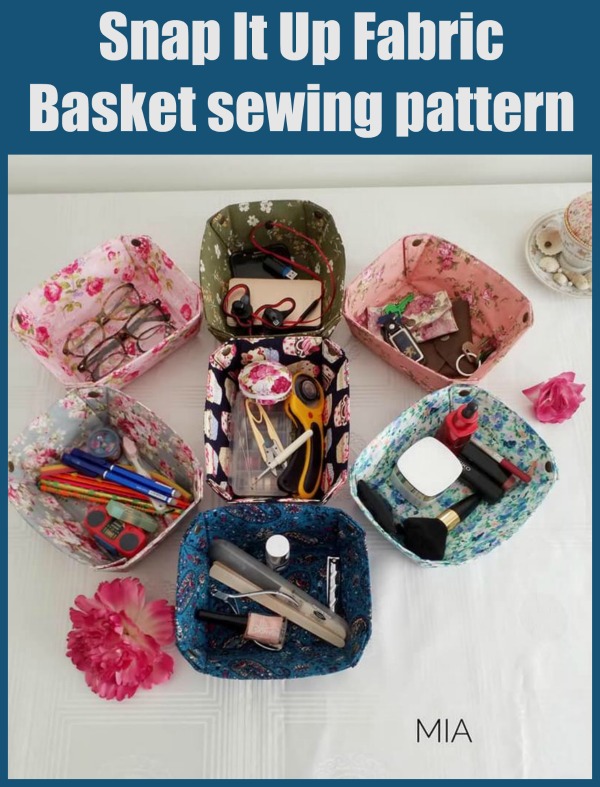 The Snap It Up Fabric Baskets are super quick and easy to sew and do not require a lot of fabric. These are an ideal scrap-friendly project and make great gift ideas for the holidays or for new neighbors.
They are perfect as a thread catcher or notions holder for retreats, a catch-all in the hall for your keys, or for a few Sunday rolls! Fill them with chocolates, candies, or sewing items.
Be warned you won't be able to make just one…they are addictive!!
They can be made out of cotton, faux leather, and decorator fabrics.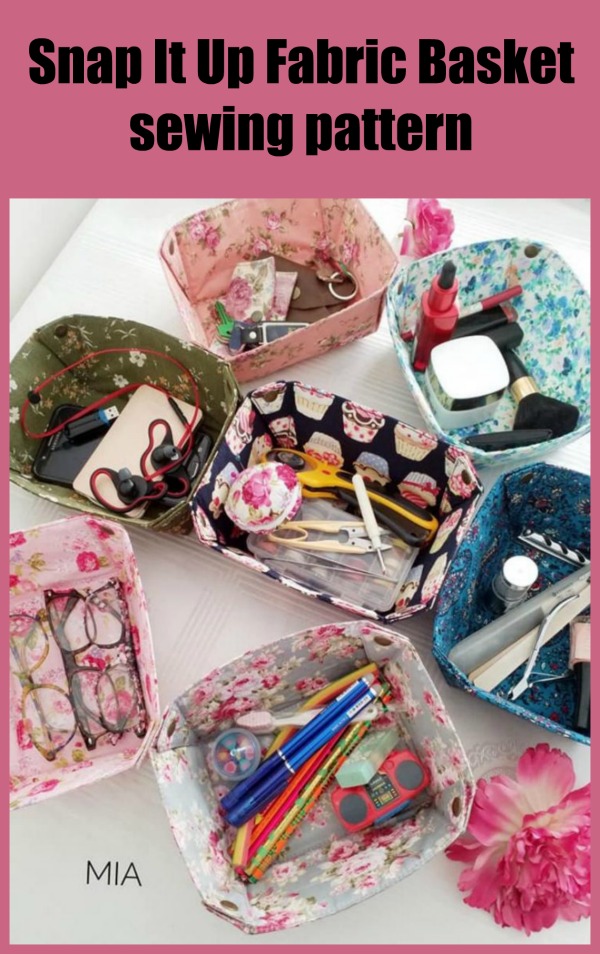 Sizing info:
When you have finished making yourself a Snap It Up Fabric Basket it will measure approximately 5″ wide by 7″ long by 3″ high.
Skill level:
The designer, Moments By Liz, rates her project as suitable for a beginner sewer.
For visual learners, you can view a video by Seams Legit making a Snap It Up Fabric Basket here:-
What you will need to make a Snap It Up Fabric Basket:-
13 1/2″ by 12″ piece of exterior fabric (cotton, decorator weight, faux leather),
13 1/2″ by 12″ piece of lining fabric,
13 1/2″ by 12″ piece of medium weight woven fusible interfacing,
13 1/2″ by 12″ piece of fusible batting or foam stabilizer (Soft & Stable) or Pellon #70,
Four Kam Snaps with a setting tool,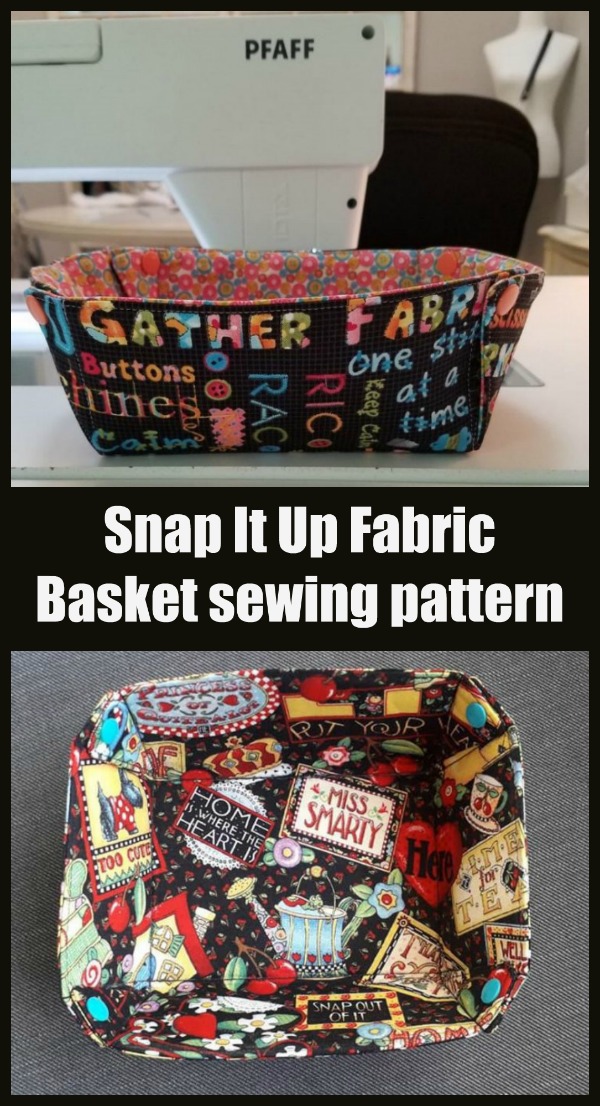 The pattern is a PDF pattern, comprising of eight pages of step by step instructions with color photos and two separate PDF files for the pattern pieces in US Letter or A4 Sizes. A total of three PDF files.
If you would like to download the pattern you can click on the blue button below.
And if you would like to see other bag sewing patterns from this designer then you can click on the red button below.
See all the patterns from this designer here
More storage and organizers to sew
Want even more ideas for projects to sew for storage and organizers? We love to sew bags that help to keep things neat and tidy. Check out a few recent storage ideas to sew from our store.