Cute kitty wallet – free pattern
|
All posts may contain affiliate links.

Calling all crazy cat ladies! Here we have another FREE pattern, this time for a handy bi-fold wallet. The Kute Kitty Wallet has a bill slot, 6 card slots and a phone pocket. Your cat-loving friends will love this cute wallet and all want one. Great for kids too who always love novelty items and we bet this one would sell well too. A great stocking stuffer idea to buy at craft fairs and events – make it and sell it!
And the big difference between this wallet and the average wallet is the front coin/pencil pocket has cat ears sewn into the edge. The sample shown also has appliqued whiskers to complete the look. It's a cute effect that's both subtle and charming as well.
The fabric used in the sample is a lightweight twill with both light and heavyweight interfacing. Depending on what fabrics you use, you may need interfacings as well.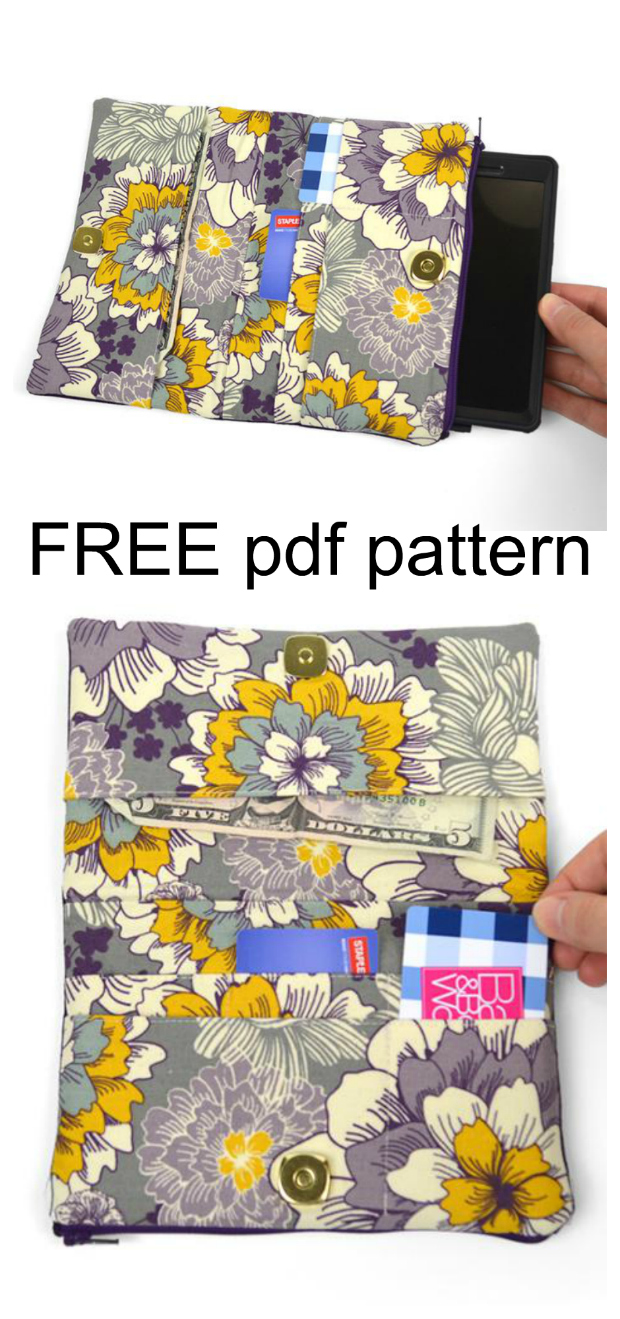 What you will need to make the Cute Kitty Wallet
¼ yd. of cotton fabric for outer wallet
½ yd. of lightweight fabric for lining
2/3 yds. of lightweight fusible interfacing (Pellon SF101)
¼ yd. of heavyweight interfacing (Pellon Decor Bond)
¼ yd. of thin cotton quilt batting
Two 8″ long zippers
2″ x 4″ of appliqué fabric
2″ x 4″ of light or heavy duty fusible web
sewing thread to match main fabric and applique fabrics