Sunglasses Pouch sewing pattern
|
All posts may contain affiliate links.
A great gift idea to sew or a "sew to sell" product. This lovely-shaped sunglasses case has a zipper closure. It's cute and practical and everyone needs one!
This project is beginner-friendly and it's fast & easy to put together. Show the world your unique nature by customizing the pouch to reflect your personal style.
When you make yourself a Sunglasses Pouch it will measure approximately 3.5″ tall by 6.5″ wide.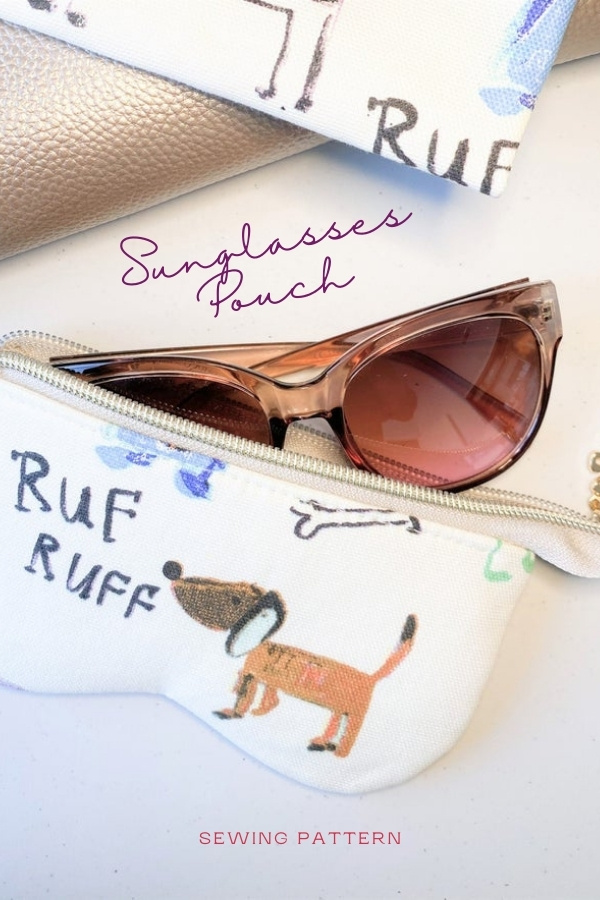 What you need to make a Sunglasses Pouch:-
Outer Fabric #1 – 5″ tall by 8″ wide (Canvas),
Outer Fabric #2 – 5″ tall by 8″ wide (Vinyl),
Lining – 10″ tall by 8″ wide (any soft fabric),
Interfacing – 5″ tall by 8″ wide (Fusible Fleece),
If you are using a canvas or cotton on both outer panels, interface both. You would need a 10″ by 8″ piece of fusible fleece,
Zipper – 10″ #5 zipper tape & one #5 zipper pull,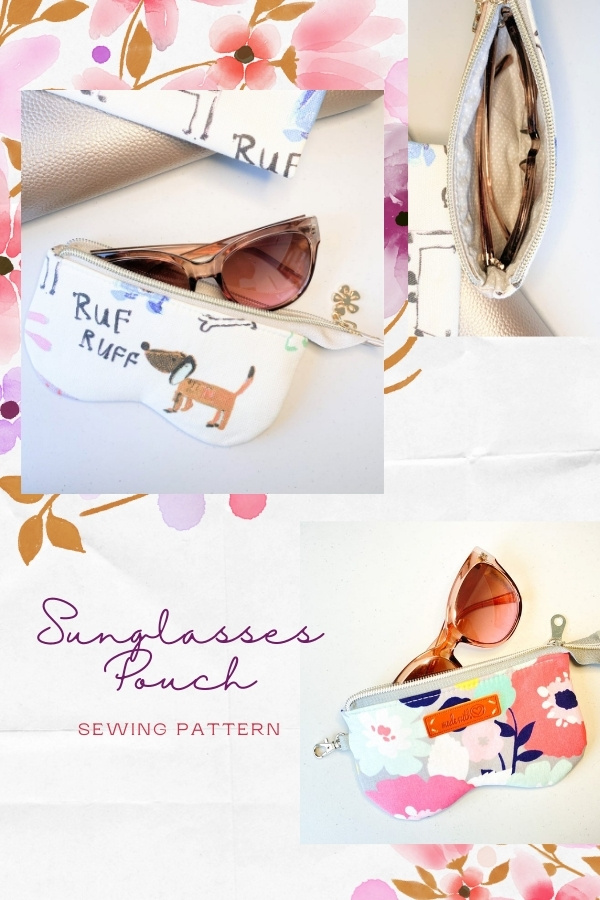 If you would like to download the pattern you can click on the blue button below.
And if you would like to see other bag sewing patterns from this designer then you can click on the red button below.
See more patterns from this designer here
More storage and organizers to sew
Want even more ideas for projects to sew for storage and organizers? We love to sew bags that help to keep things neat and tidy. Check out a few recent storage ideas to sew from our store.