Singer Featherweight sewing machine tote and workstation
|
All posts may contain affiliate links.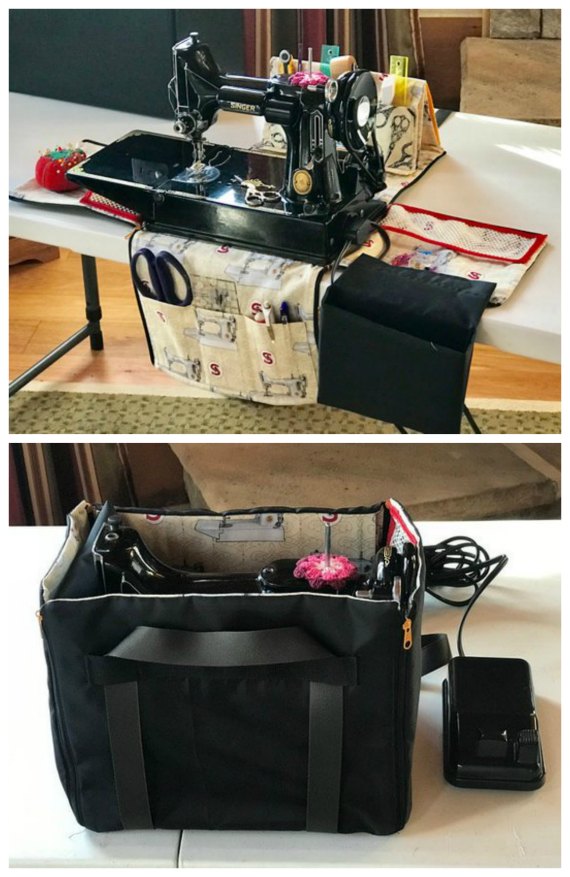 This is truly amazing what has been designed here. For Singer Featherweight sewing machine owners and lovers, here is a pattern and a tutorial that will show you how to make a zippered tote for the sewing machine. The Zippered Tote makes it easier to take the Featherweight out and put it back in the manufactured case as well as instantly converting into a workstation.
This tote will not only protect your Featherweight from tearing and accidental scratches, hits and damages, but will also create a very handy workstation with multiple pockets on unzipped panels.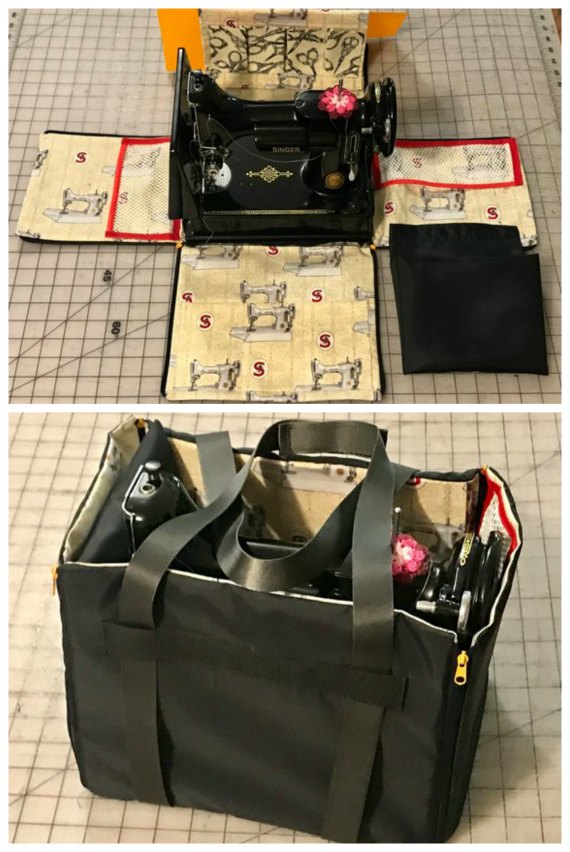 Once made all you need to do is take this tote out of its case, put it on your working table and unzip all 4 zippers. Arrange your tools in pockets, undo the arm sleeve, converting it into a trash catcher, plug it in and you will be ready to go.
The front panel has 3 flat pockets for scissors, ruler, snippers, marker, etc, while the back panel has a folding strip attached with 4 additional pockets. There are also mesh pockets on the left and right side of the tote
It is recommended by the designer to make the exterior part of this tote out of ripstop nylon, because it's sturdy, firm and durable, will prevent it from tearing when taking your machine out and putting it back in the case.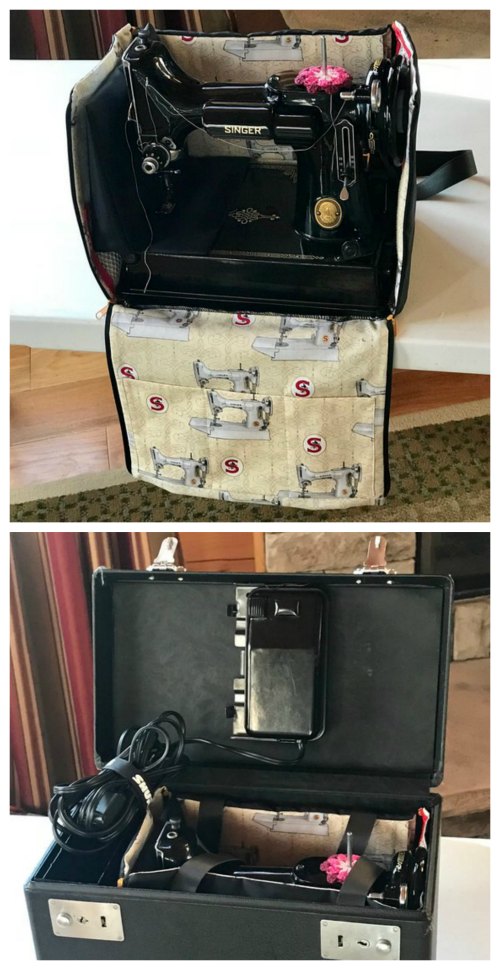 Please note that there is not much extra room in this case. If you add batting or other thick interfacings to it, you might not be able to insert it in. The designer counted every inch and every detail, so her measurements are very accurate. No space is wasted, there is a place for everything and the fold out workstation with the stand behind for tools etc really is exceptional.
This awesome Zippered Tote allows you to take extra care of your precious Featherweight. Here's a video showing the Zippered Tote for this incredible sewing machine.
See all the patterns from this designer here
More storage and organizers to sew
Want even more ideas for projects to sew for storage and organizers? We love to sew bags that help to keep things neat and tidy. Check out a few recent storage ideas to sew from our store.