Fabric covered padded boxes – FREE tutorial
|
All posts may contain affiliate links.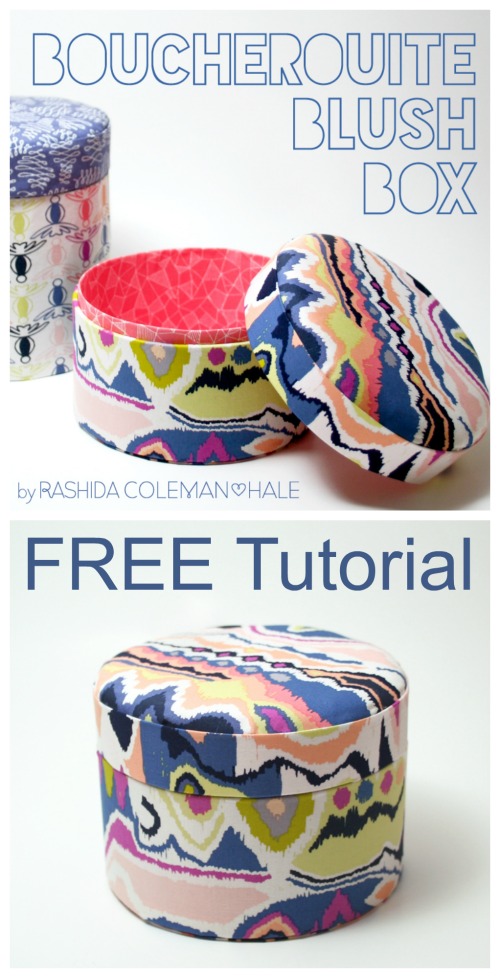 Storage boxes are always great to have around the house and when the designer gives you a great tutorial and it is FREE then we can all be happy sewers.
These fabric covered padded boxes are really easy to make and if you wish you can easily adapt the instructions to make a round box of any size you like. When finished these boxes are 4″ by 5 1/2″. You don't even need to buy or find the boxes, as the tutorial also shows you how to make the box too, so you make the whole thing from scratch. Combine a bit of crafting and card work with your fabric and you'll make pretty storage boxes for the home or even pretty gift boxes for the holidays and birthdays.
What you will need to make the Fabric Covered Padded Boxes