All posts may contain affiliate links.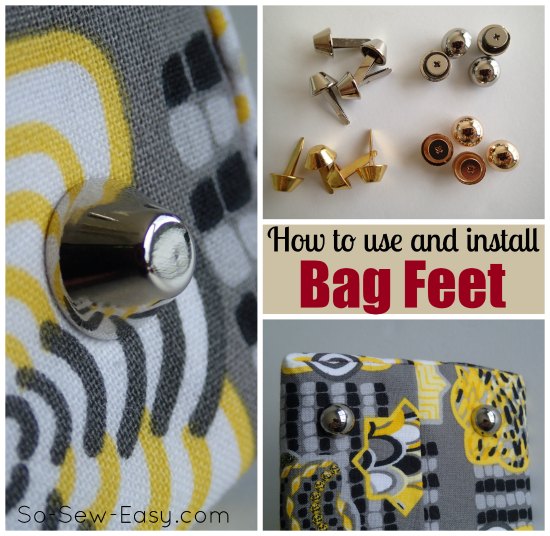 Sometimes if you feel your bag needs that little something extra, adding hardware to a simple pattern can transform it from hum-drum to wow-zer! Adding bag feet along with a firm and stable base to the bag can also help it to keep it's nice shape longer, and also keep the bottom of the bag cleaner by raising it up off the floor or surface.
Did you know there are different types of bag feet? We're used to using the ones with prongs, but we love the screw in variety too in a lighter weight bag. These often have a nicer shine and are a nicer quality. The screw in types can also be used like a rivet to add some extra bling to other areas of the bag such as straps.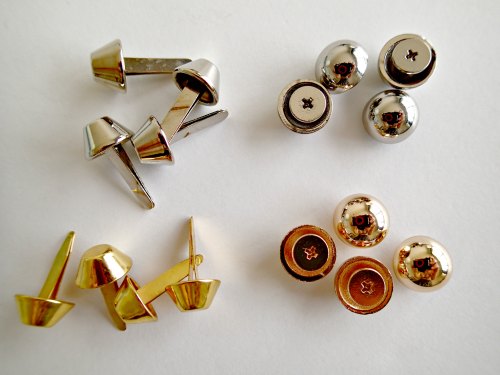 Materials needed:
Check out this interesting article and tutorial with lots of pictures over at So Sew Easy.