Lila Convertible Messenger Bag sewing pattern
|
All posts may contain affiliate links.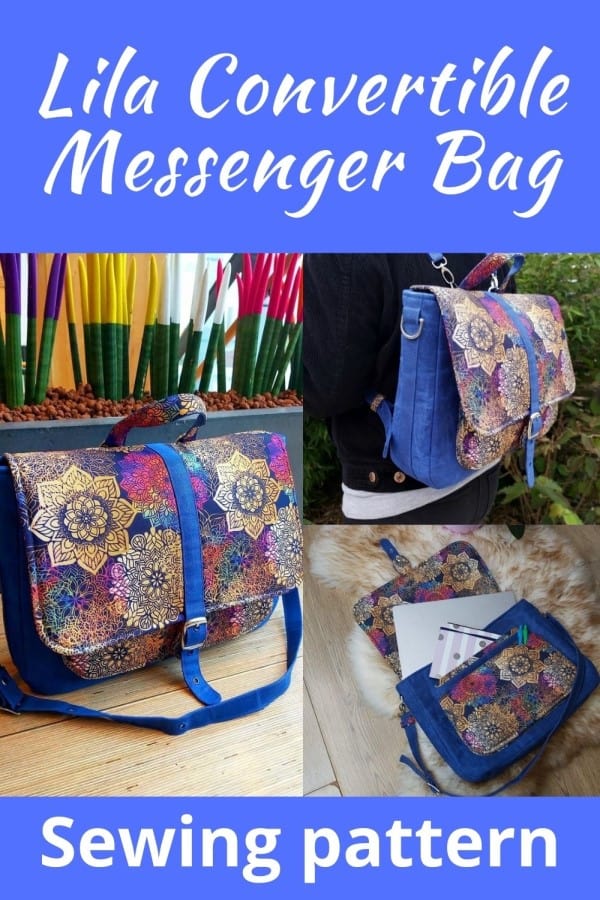 The Lila Convertible Messenger Bag is perfect for everyday errands or a day trip where you need plenty of space to carry all your essentials. Lila is an excellent bag that quickly converts from a shoulder bag to a backpack, so if you need free hands just unclip the straps from the side D-rings and attach them to the back panel instead.
The Lila Bag features multiple external pockets under the front flap (gusset, welt, and patch) and zipper and cargo pockets in the lining.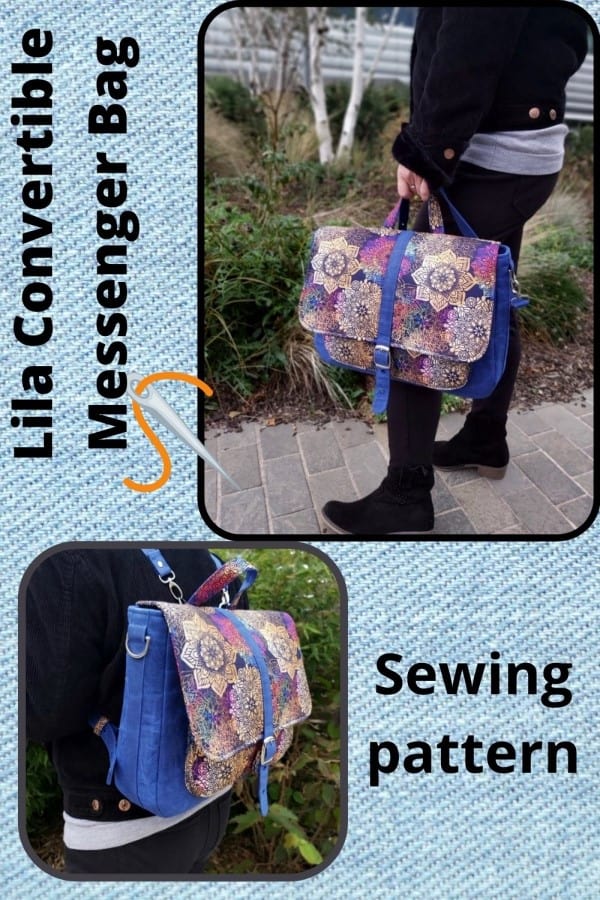 The sewing instruction includes an option to make a functional front buckle closure or a faux buckle closure with a magnetic snap for more convenience on the go. The bag is fully lined and has adjustable buckle straps.
Sizing info:
When you have finished making yourself a Lila Convertible Messenger Bag it will measure 38 cm (15″) wide by 27 cm (10 1/2″) high by 10 cm (4″) deep.
Skill level:
The designer, All Sew Petite, rates her pattern as suitable for an intermediate sewer.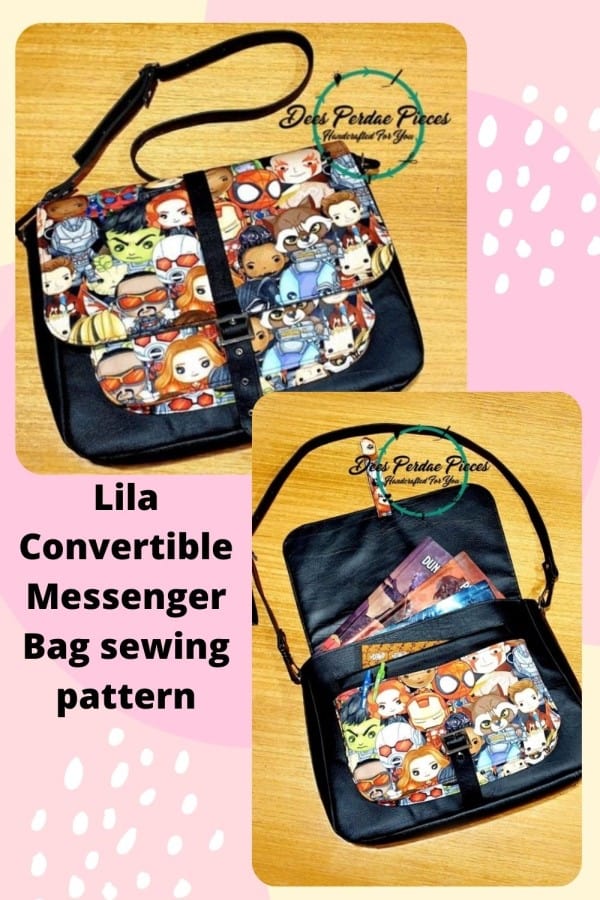 What you will need to make a Lila Convertible Messenger Bag:–
145 cm / 100 cm (57″ / 39″) of external fabric,
145 cm / 70 cm (57″ / 27 ½") of lining fabric,
90 cm / 90 cm (35 ½" / 35 ½" of a heavyweight stable fusible stabilizer such as Fast 2 Fuse Heavy, Fusible foam stabilizer, Fusible Fleece, Decovil light, etc,
90 cm / 170 cm (35 ½" / 67″) of lightweight fusible interfacing
Six 25 mm (1″) D-rings,
Sixteen 3-5 mm (1⁄8″ – 1⁄4″) eyelets / grommets,
Nine rivets,
Three 25 mm (1″) buckles,
Four 25 mm (1″) swivel lobster hooks,
One 20.5 cm (8″) #3 zippers,
One magnetic snap (optional),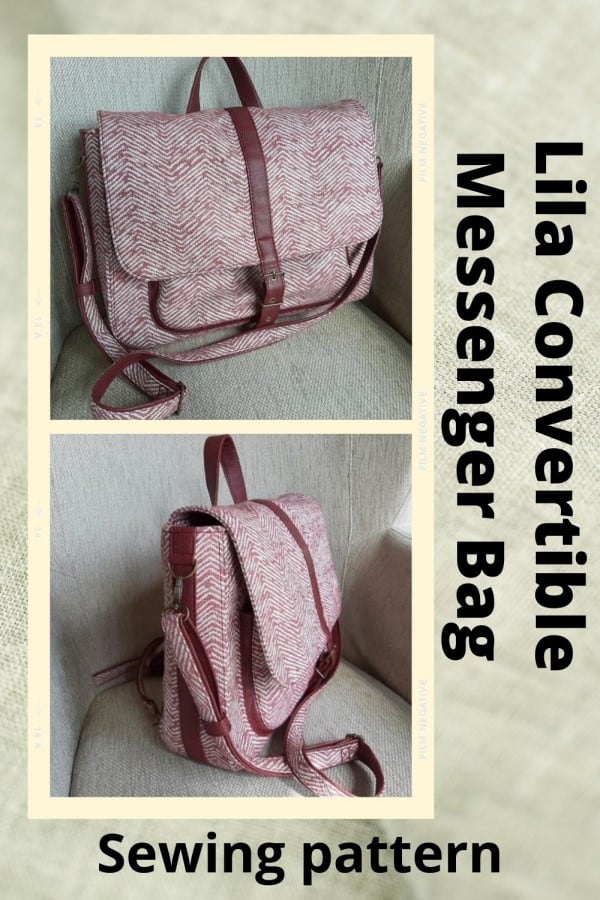 You will receive a PDF pattern and easy to follow step by step instructions with color photos to make this Backpack bag. If you would like to download the pattern you can click on the blue button below.
And if you would like to see other bag sewing patterns from this designer then you can click on the red button below.