Triplet Tote Bag FREE sewing tutorial
|
All posts may contain affiliate links.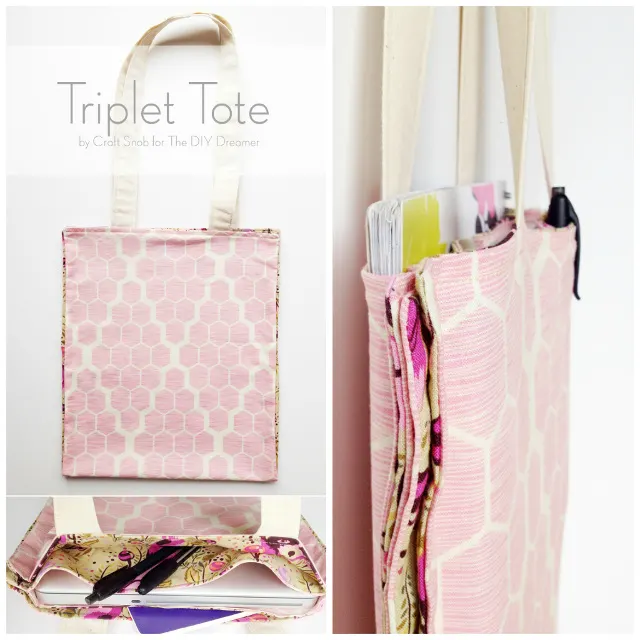 This is the Triplet Tote Bag FREE sewing tutorial by Sara from Craft Snob shared on The DIY Dreamer website.
Now is your chance to learn how to sew a Triplet Tote Bag with this easy sewing for beginners tutorial.
So why is it called the Triplet Tote Bag? Well the designer decided to make a Tote Bag with not one big pocket but to store everything but to have three dividers. That way you can use one divider for storing your laptop, one for all your notebooks and the final one for those smaller miscellaneous items. That way everything is so much easier to find and all your small stuff don't don't fall below your notebooks and laptop, making it difficult to find what you are looking for.
And you gotta love how those sides turned out, they look so fun and different!
What's needed to make a Triplet Tote Bag:
Three coordinating cotton fabrics,
Matching thread,
All allowances are ¼" unless stated otherwise.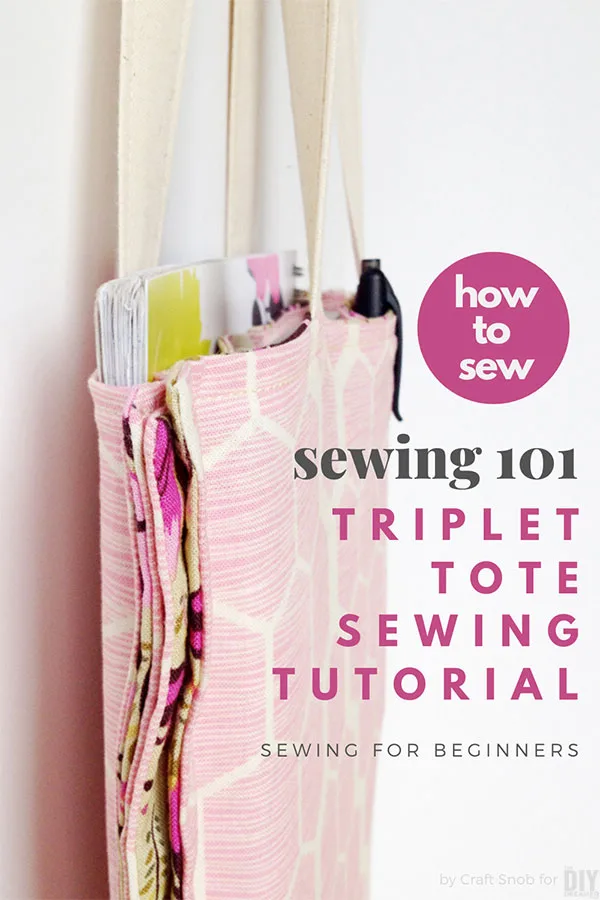 If you would like to follow along with the FREE tutorial you can click on the purple button below.
Liking this free pattern? Great! You would make our day if you 'bought us a coffee' to help with the site running costs. Thank you.

Sew more tote bags and you'll be happier - we promise 😉
When you just need to sew and don't want to get into a really complicated project, you can't beat a classic sewing pattern for a tote bag. We've got 50 of our favorite tote bag patterns hand-picked for you in the store. Go to the shop page to find them all saved by category.