Chattisham Clutch Bag sewing pattern
|
All posts may contain affiliate links.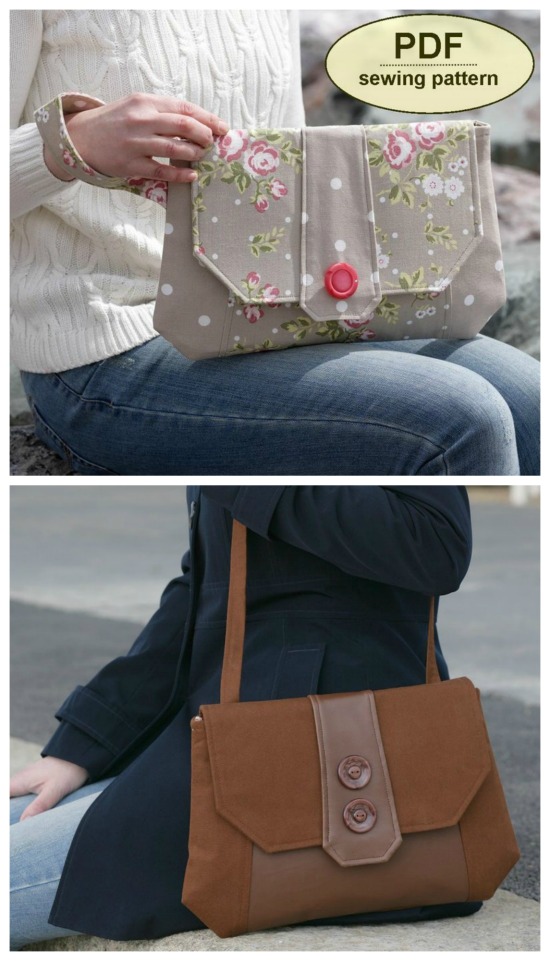 What a beautiful and classy looking clutch bag this is. You can download the digital pattern for The Chattisham Clutch Bag by clicking on the link below.
This versatile design of clutch bag in an understated 1940s style can be made with either a wrist strap or a simple long strap. Ideally made in two or more contrasting fabrics, the Chattisham Clutch Bag is a sensible size for day wear but also makes up well in fancy fabrics for evening wear.
It has a pieced front and a decorative tab on the flap and if you wish you can add an interior patch pocket as the designer has included instructions with the pattern.
When you have finished the Chattisham Clutch Bag it will approximately measure 9" (23cm) high by 14" (36cm) wide with a long strap length of 38" (96cm) or a wrist strap length of 6.5" (17cm).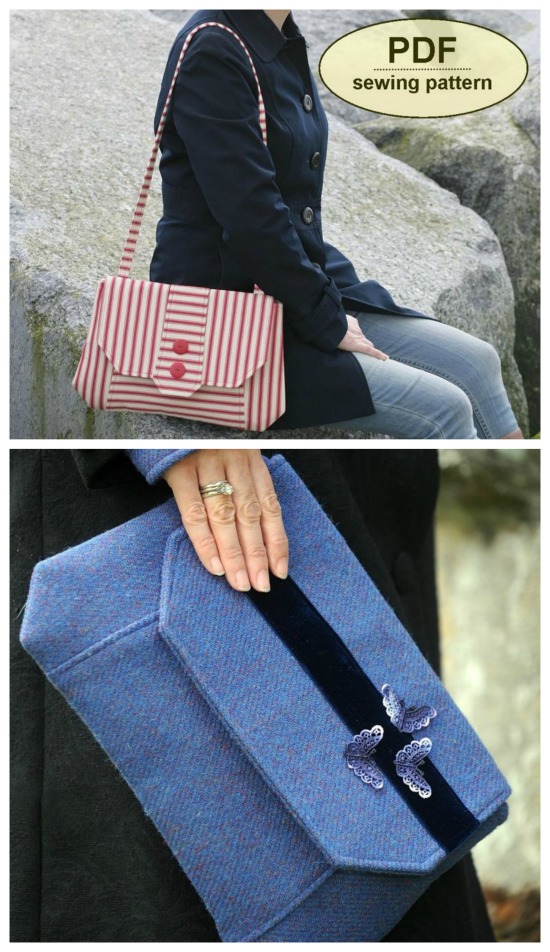 What you will need to make the Chattisham Clutch Bag
½ yard (50cm) of 54" (138cm) wide, or 2/3 yard (60cm) of 44" (112cm) wide exterior fabric
A piece of contrast fabric 14" (36cm) by 30" (76cm)
2/3 yard (60cm) of 44" (112cm) or 36" (92cm) wide lining fabric
1/3 yard (30cm) of 36" (92cm) wide sew-in craft interfacing
1/3 yard (30cm) of 36" (92cm) wide fusible interfacing
One magnetic snap set
One or two buttons approx. 1¼" (32mm) in diameter
Thread to match the fabric