Carter Messenger Handbag sewing pattern
|
All posts may contain affiliate links.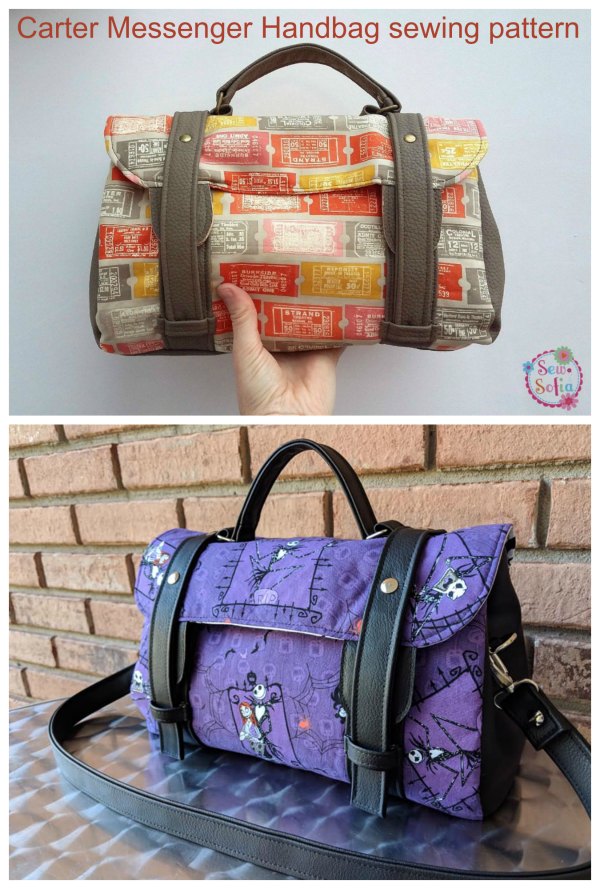 It comes as no surprise to us that the wonderful designer for Swoon Patterns continues to produce inspiring sewing patterns that her army of followers continue to buy and sew enthusiastically!
Always right up to the minute styles and designs, with the kind of features you find on high-end bags on the high street. With this pattern, you can sew all that yourself!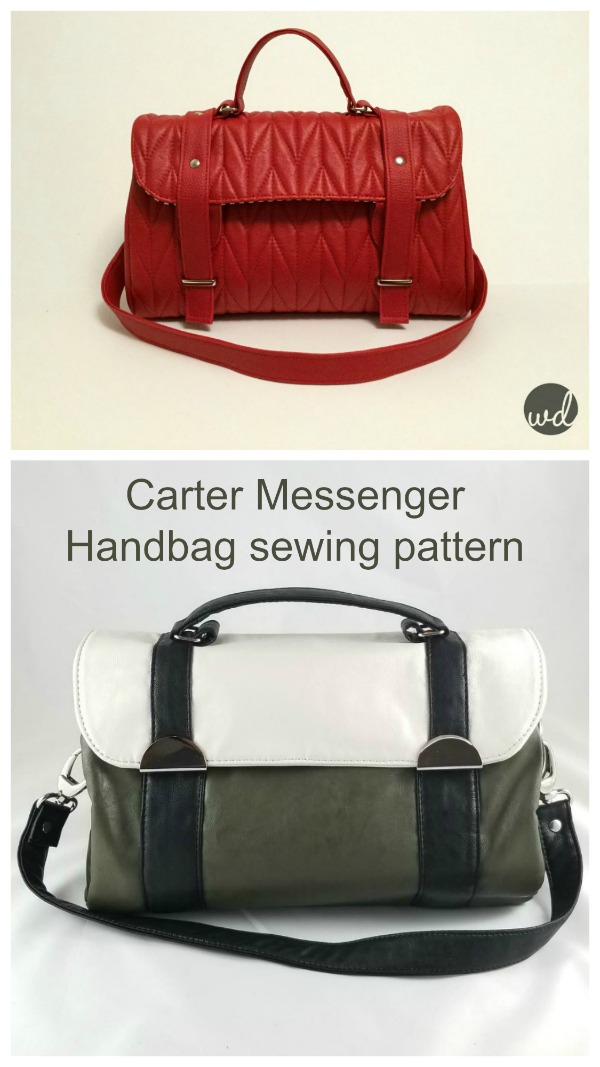 This mid-sized bag is called the Carter Messenger Handbag. It's been designed to keep all your essentials organized. The interior features two compartments separated by a zippered pocket and there are different hardware options and instructions included for both woven and vinyl fabrics.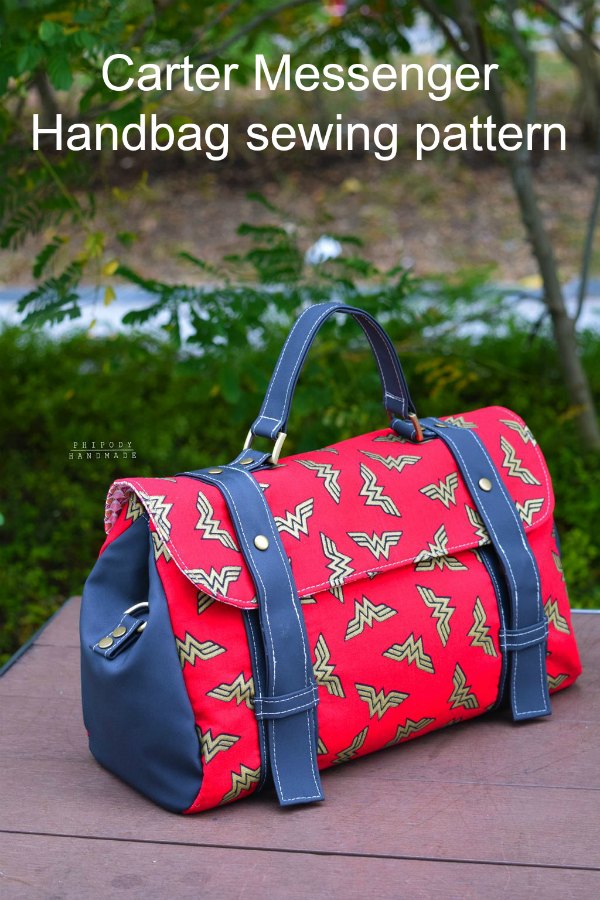 When finished the Carter Messenger Handbag will measure approximately 12″ wide by 9″ tall by 5″ deep. You should be at least an intermediate sewer in order to complete this project.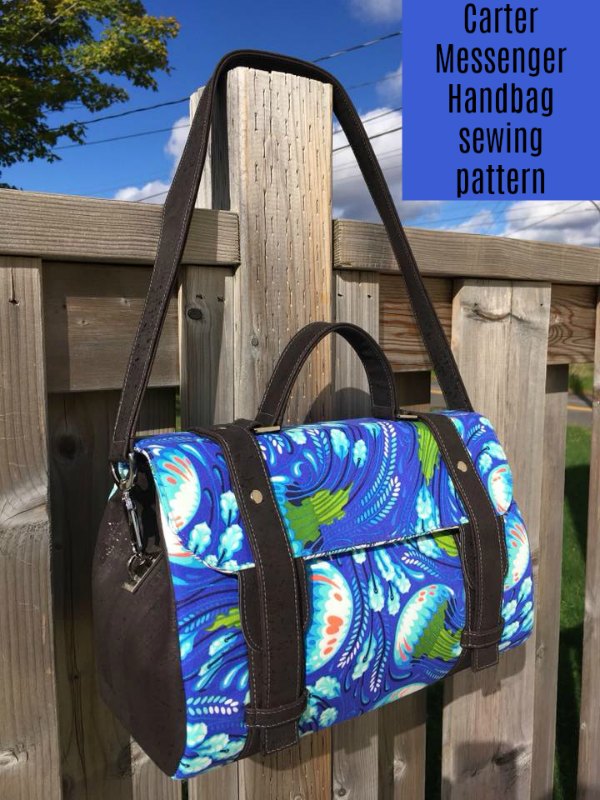 What you will need to make the Carter Messenger Handbag:-
1/4 yard of 44" wide quilting weight exterior fabric,
2/3 yard of 44" wide woven or vinyl contrasting fabric,
5/8 yard of 44" wide quilting weight lining fabric,
3 yards of fusible woven interfacing (Pellon Shapeflex SF101),
1/3 yard of fusible fleece interfacing (Pellon Fleece 987F),
Two small press locks or two magnetic snaps,
Two 1" rectangle rings for the handle,
Two 3/4" D-rings for the Shoulder Strap,
Two 1" swivel clips for the shoulder strap,
One 7" all-purpose zipper for the lining pocket,
Four medium rivets (optional),
Coordinating thread,
Check our resources page for our recommended hardware suppliers.
If you would like to download the pattern you can click on the blue button below.
This isn't quite what you are looking for? We have links to thousands of bag sewing patterns, tutorials, sewing videos and tips and lots more on our
Pinterest
account. Come and follow us, and save some of your favorites to your own boards for later.
These are our most popular purse and handbag sewing patterns
Want even more purses and handbags to sew? Our shop is packed full of hand-picked favorites from talented designers, big and small. Here are a few recent additions you might like. Check them all out in our shop.