How to sew a Chubby Tote Bag FREE video sewing tutorial
|
All posts may contain affiliate links.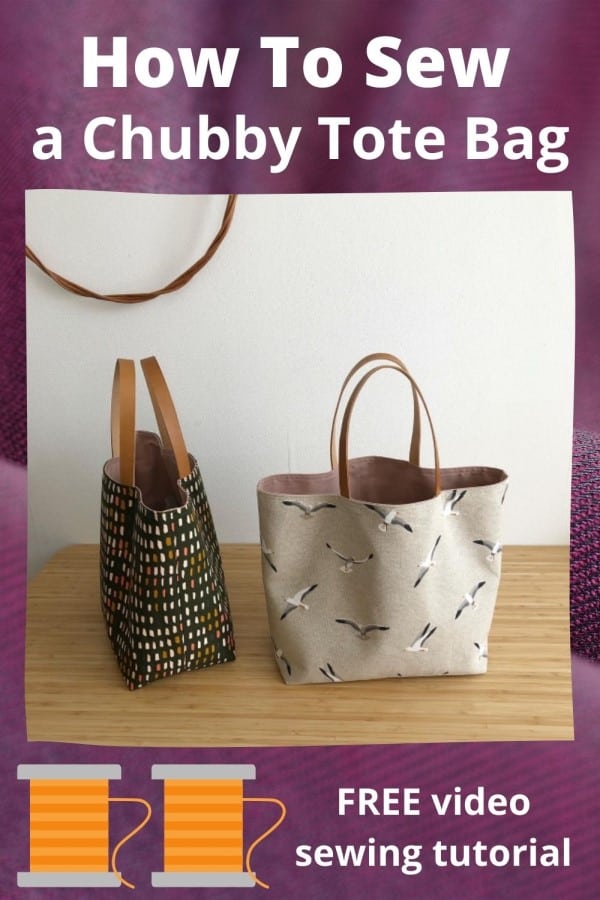 We are delighted to share with you this FREE video sewing tutorial on how to sew a Chubby Tote Bag.
This is a beginner-friendly sewing project. It's a lovely Tote Bag that is just the right size to be used as a project bag, a shopper, or even a reusable gift bag.
If you would like to view the FREE 22-minute YouTube video tutorial then just click on the play button below. You'll learn everything you need to sew the perfect lined tote bag – this tutorial and pattern are perfect for beginners.
Sizing info:
When you have made yourself one of these lovely Chubby Tote Bags it will measure approximately 11″ wide by 11″ tall by 6″ deep.
This is the size medium. Want this bag in another size? No problem – this Chubby Tote Bag pattern comes in 4 sizes now – see below.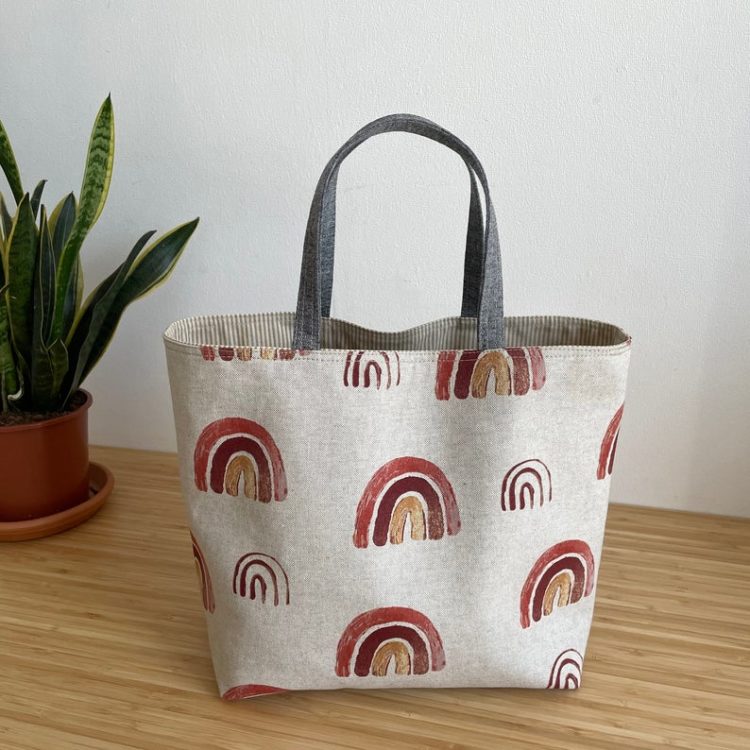 This bag is fully lined and with the addition of leather handles, it makes a super stylish easy to assemble finished bag.
What is needed to make a Chubby Tote Bag:-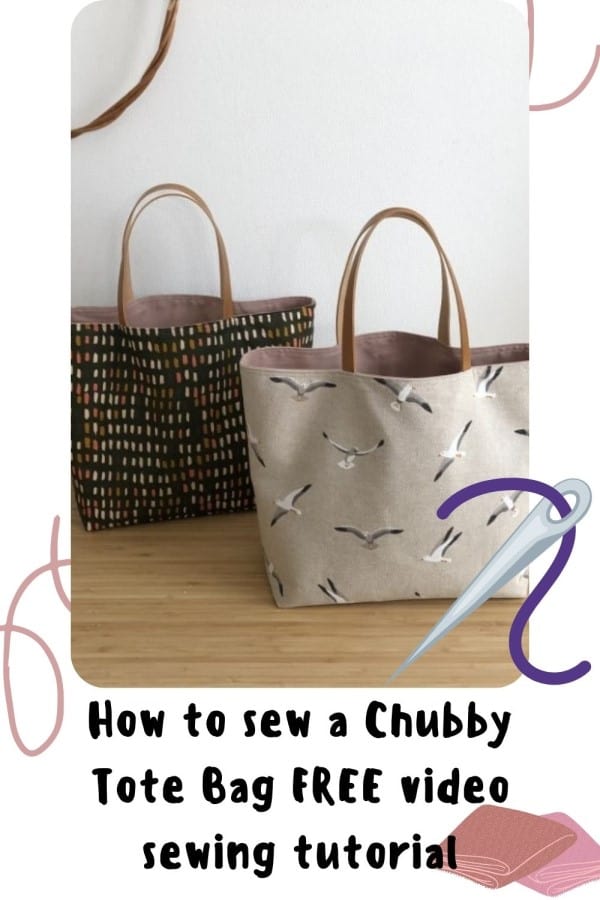 UPDATE – This easy to sew tote bag pattern for beginners was so popular that Sotak Co has now created this Chubby Tote Bag pattern in four different sizes. Enjoy the video tutorial and free instructions for the medium, then check out the pattern in our store for the other available sizes.
Click here for the pattern in 4 sizes
Sotak Co is so generous in offering this FREE YouTube video sewing tutorial for you to sew the medium-sized Chubby Tote Bag. Don't forget that all of these freebies are offered as a "try me" in the hope that you will like what you see and go on to try a paid sewing pattern. Sotak Co always offers beautiful bags to sew. You can find a selection of them below.
Sew more tote bags and you'll be happier - we promise 😉
When you just need to sew and don't want to get into a really complicated project, you can't beat a classic sewing pattern for a tote bag. We've got 50 of our favorite tote bag patterns hand-picked for you in the store. Go to the shop page to find them all saved by category.