The Posey Supply Case sewing pattern
|
All posts may contain affiliate links.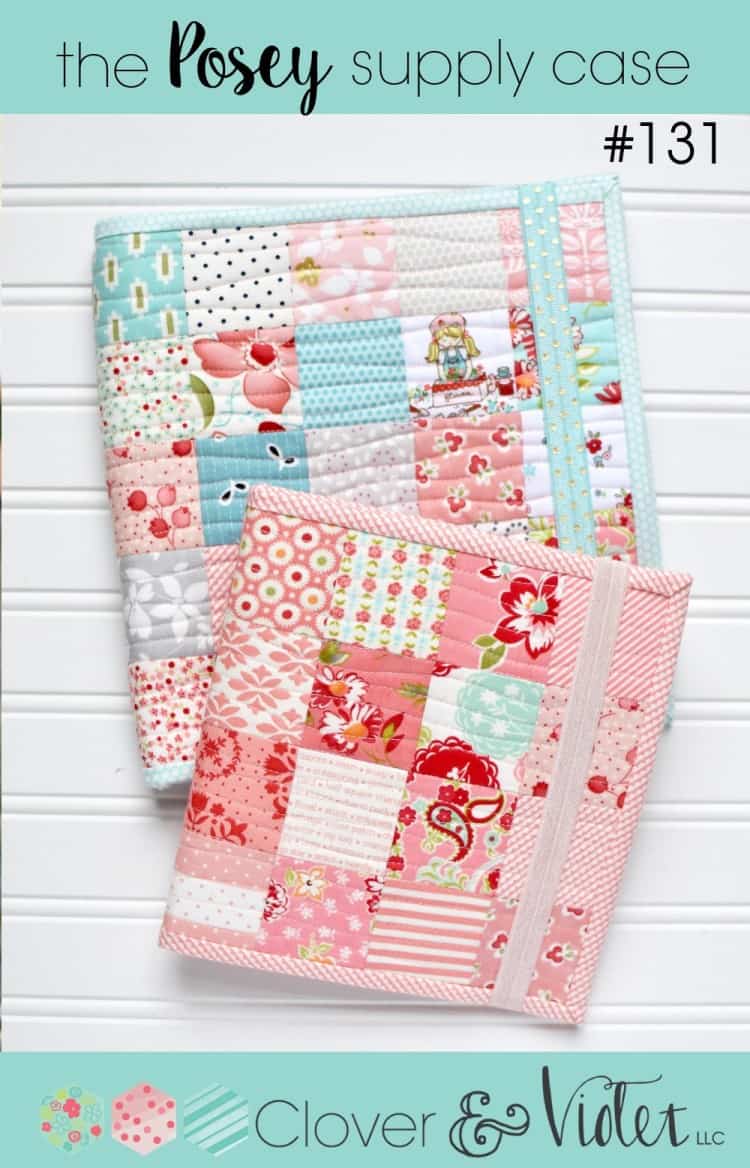 The Posey Supply Case is the perfect accessory for bringing your sewing, embroidery, or English Paper Piecing out with you, wherever you go. Or just to keep your small sewing project organized and all together.
Available in two sizes in the same pattern, both sizes have a large zipper pocket, three pockets covered with a flap including a space to safely keep some pins and needles, and a zipper pouch in the center for your little bits and bobs. The Posey Supply Case is secured with an elastic band.
Skill Level: Advanced Beginner
Size (closed):
Small = 7½" square.
Large = 9¼" square.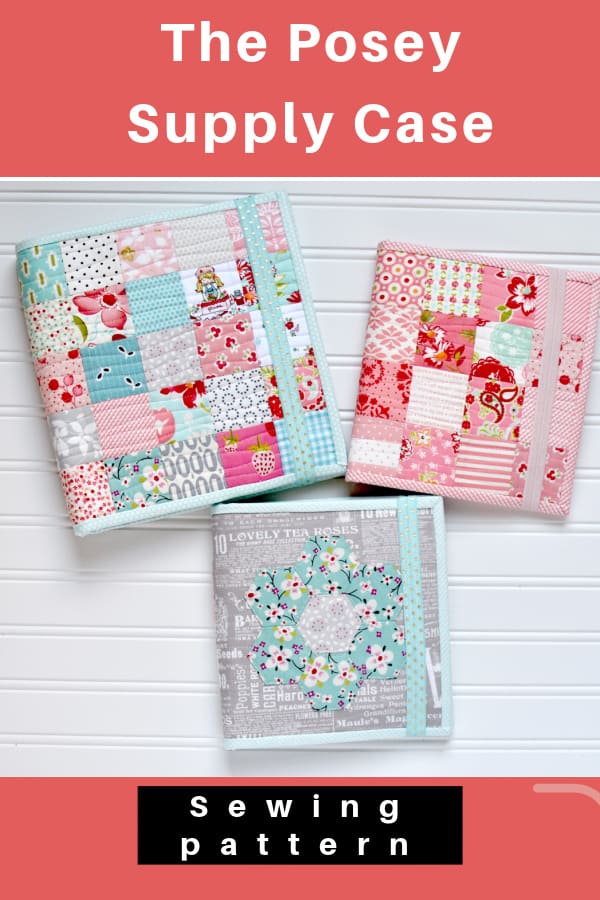 A look inside the large and small case.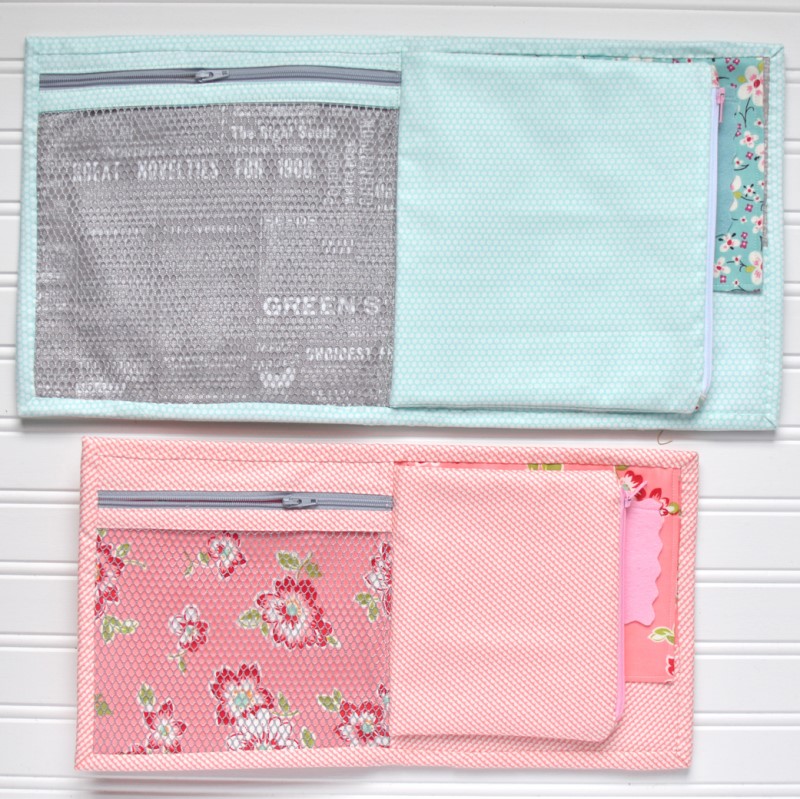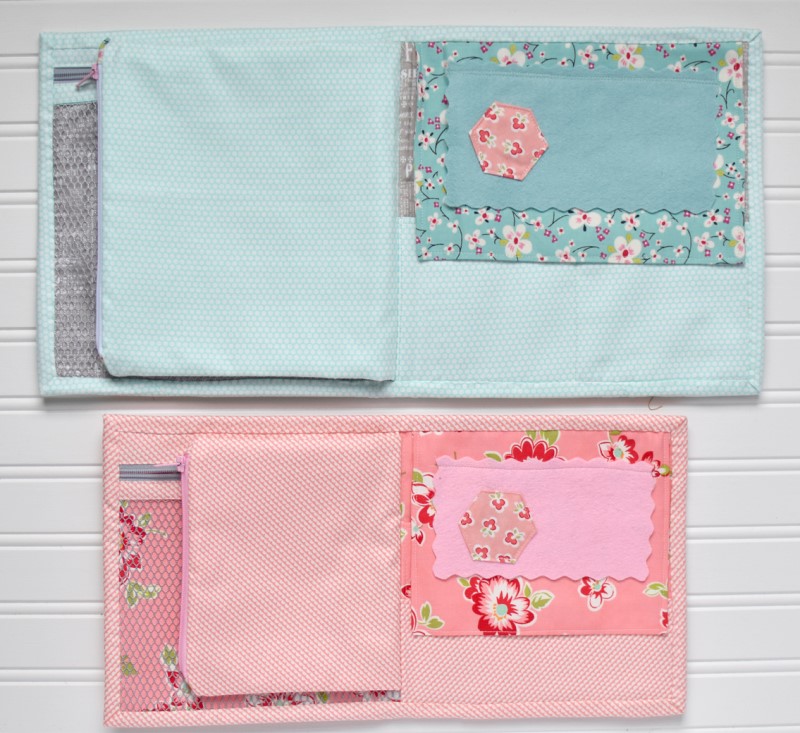 Materials required:
Patchwork 2¼" squares. 16 needed for the small case and 25 for the large case.
½ a yard of fabric 1.
⅜ of a yard of fabric 2.
One fat eighth of accent fabric, for the flap on the large case.
One 8″ square of mesh.
½" fold over elastic.
⅔ yard (small) or 1-yard (large) of medium interfacing.
9″ by 7″ (small) or 13″ by 9″ (large) of firm interfacing.
Two 8″ (small) or two 10″ (small) zippers.
One ½" sew-in purse magnet.
One 2″ piece of ½" Velcro.
8″ (small) or 10″ (large) of ½" fold-over elastic.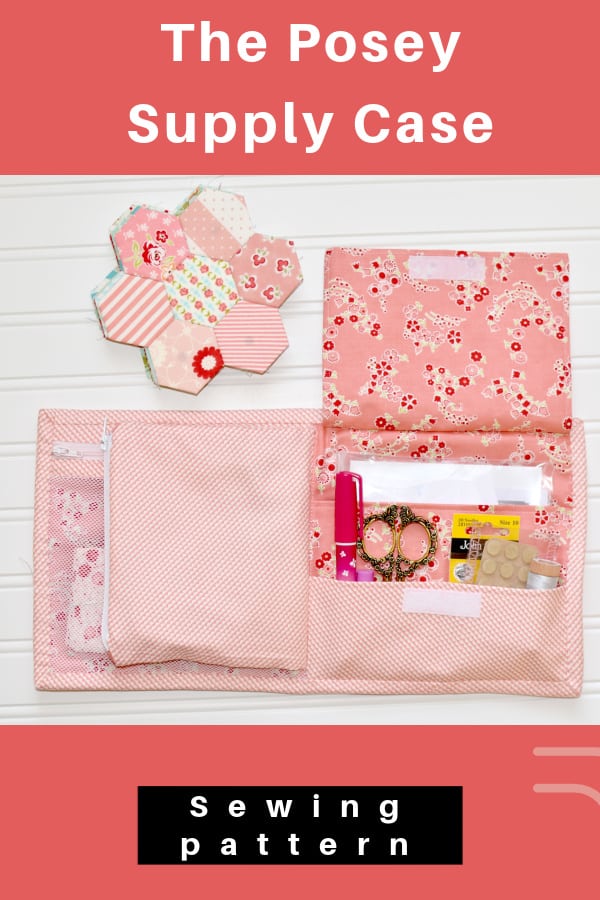 The pattern:
Please note: this pattern does not have printable pieces, it is cut with a rotary cutter and ruler, using dimensions to save paper. No printing is needed – ideal if you don't have a printer at home.
If you would like to download the pattern you can click on the blue button below.