Cachotin Sophisticated Clutch – free pattern
|
All posts may contain affiliate links.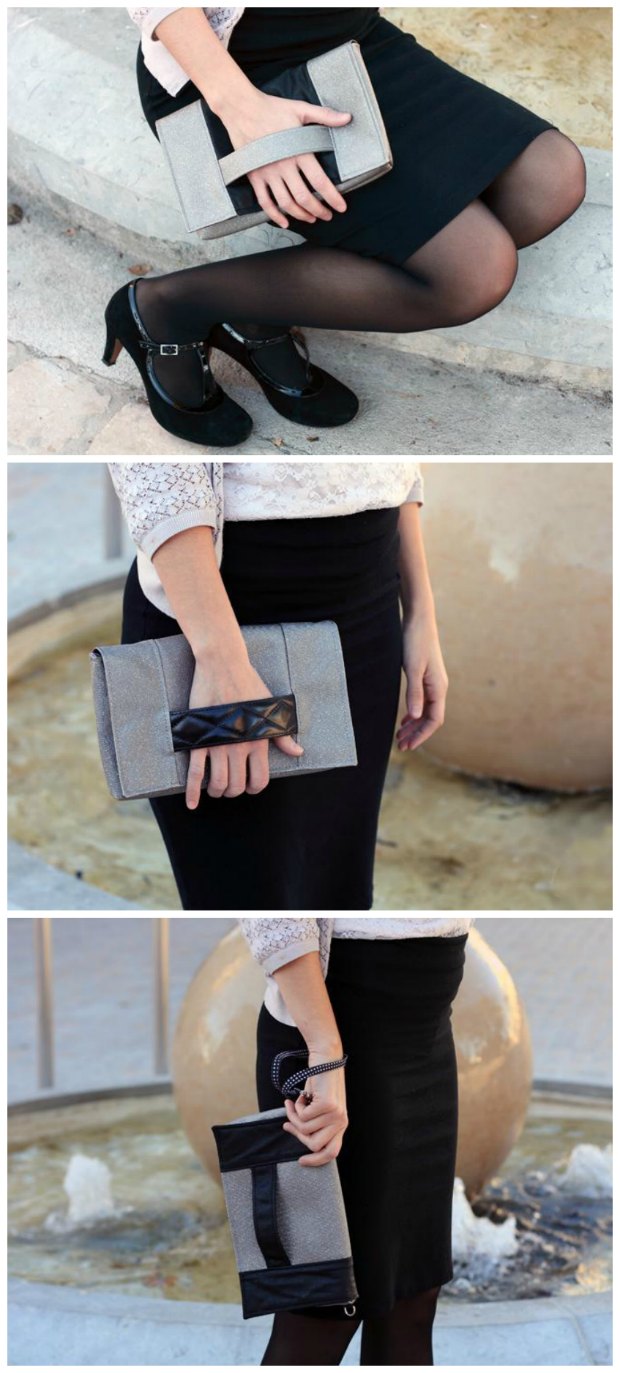 Cachotin is a sophisticated clutch bag sewn quickly and easily. Ideal to stylishly complement your outfits, it will also make a very lovely gift. The integrated flap gives you the opportunity to mix, colours, textures, materials and prints: unleash your creativity!
3 ways to carry your clutch!
Carry your Cachotin clutch by sliding your hand under the center strap.
You can sew the strap with fabric, as per the instructions, or recycle pieces of belts, or use leather straps.
Optional: with its removable shoulder and wrist straps, you can also choose to wear Cachotin over your shoulder or secured on your wrist.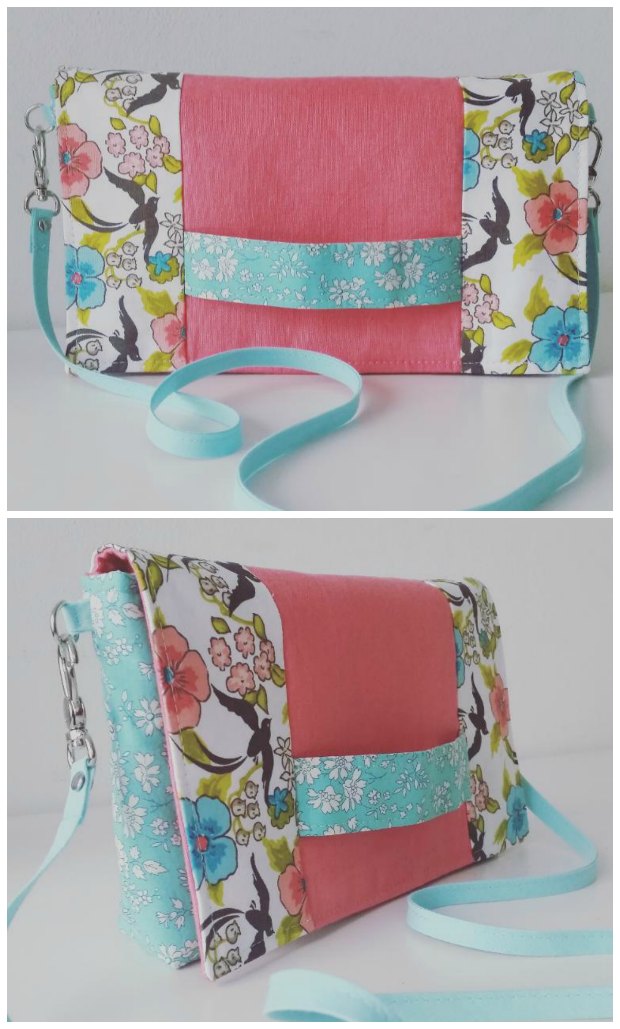 Sizing / Finished Measurements:
width 25 cm (10″), height 15 cm (6″), depth 3 cm (1 1/2″).
Materials:
Fabric: 25 cm (10″) medium to heavyweight woven (cotton, cotton canvas, silk, brocade, faux suede, faux leather, upholstery,…)
Lining: 25 cm (10″) light to medium weight woven (cotton, cotton satin, satin,…)
Fusible interfacing: 25 cm (10″) medium weight woven (SF-101 Shape Flex Fusible Woven )
Fleece : 25 cm (10″) fusible fleece
You Will Also Need:
1 magnetic snap 1.5 cm (5/8″)
Optional for wrist and shoulder straps: Bias binding 2 cm (6/8″) wide and 150 cm (59″) long.
Optional for wrist and shoulder straps: 2 D rings: 1 cm (3/8″) wide. (See our recommended hardware suppliers here.)
Optional for wrist and shoulder straps: 3 small lobster clasp, width of the clasp base 1 cm (3/8″)